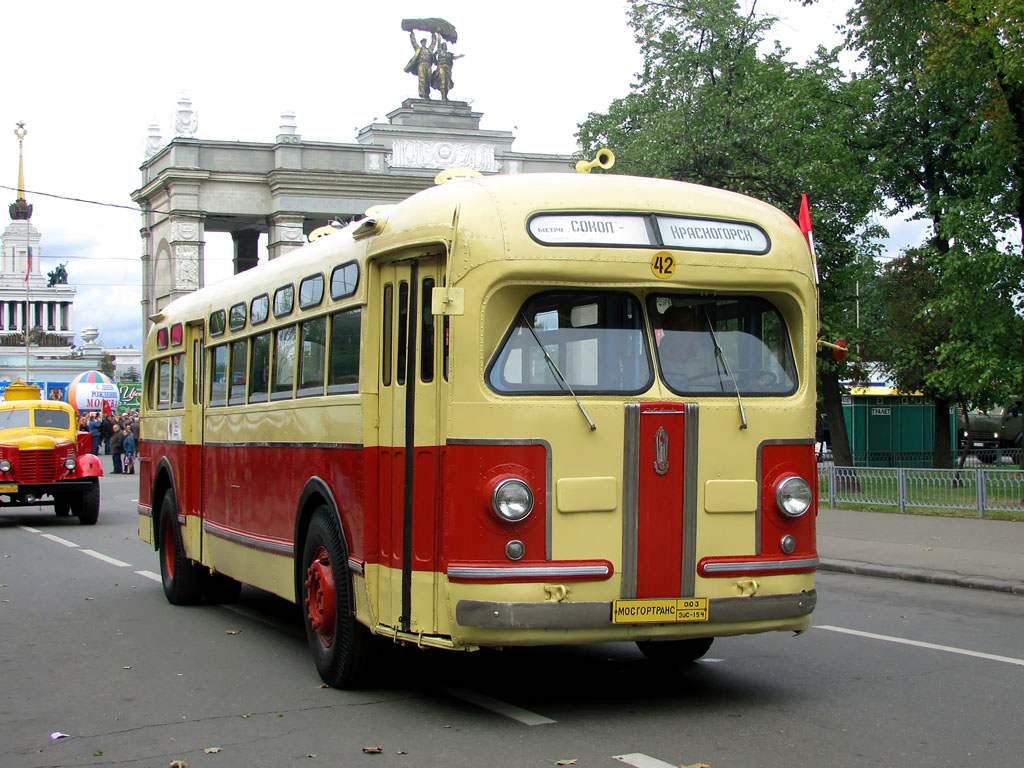 First bus ZIS-154 was collected on 8 December 1946. He became the country's first bus with a diesel-electric drivetrain. Machine (at first) was completed by MHI diesel-4-71, is coupled to a DC generator, and traction motor via a drive shaft transmit torque to the drive axle.
Bus ZIS-154 was manufactured with all-metal monocoque body wagon type. He had the right side door in the front overhang and exit before the rear wheel, pneumatic actuator doors. Unified in many ways and the body had trolleybus MTB-82 trams MTV-82. Bus length is 9500 mm, width – 2500 mm, height 2940 mm, base – 5460 mm, track front/rear wheels – 2070/1812 mm, ground clearance – 160 mm. Power unit located at the rear. Maximum power of 112 BHP two-stroke diesel engine yaz-204D with electric transmission was allowed to reach the speed of 65 km/h. gross vehicle weight – about 12 t Maximum capacity of 60 passengers, seats – 34, adjustable in three directions the driver's seat.
Was produced until 1950 there were manufactured 1165 copies.
Diesel was unfinished and became the object of serious criticism, which led to a relatively rapid removal of bus production in 1950, and the last batch of buses are equipped with forced derated to 105 HP petrol engine ZIS-110. Part of surviving in the parks bus ZIS-154 in the late 1950-ies got upgraded engine yaz-204 and yaz-206, with which the machine is modified on the routes until the end of 1960-ies.
As of January 2015 there is only one work restored ZIS-154 in the Museum's collection of GUP "Mosgortrans".
Recommend to read
CITY BUS ZIS-155
The replacement of the ZIS-154 was simpler to manufacture, but less capacious 8-foot ZIS-155 (June 26, 1956-ZIL-155), the design which used the elements of the body of the ZIS-154, and...
DIESEL BUS ELECTRIC
The development of industry in our country in the mid 30-ies of the last century entailed the growth of cities, and in these conditions all the more urgent became the problem of their...