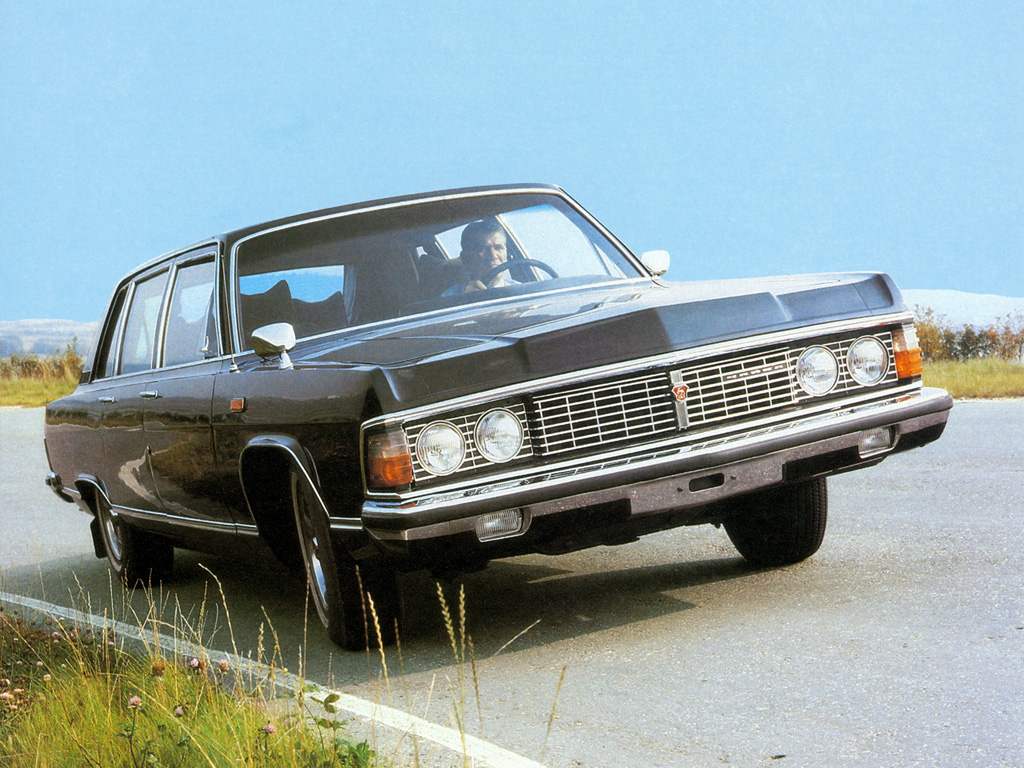 Gorky automobile plant in the postwar period in addition to building trucks. middle class car "Victory", and then "Volga" was produced and Executive cars, the first of which was the six-GAZ-12 ZIM (full name of the factory in the time — Gorkovskii automobile plant named after Molotov) release 1950. Car the item is constantly improving, to replace the Winter came "the Seagull" — first GAS-13, and then the GAZ-14. The last modification can be considered as the best Executive car Gas. The car GAZ-14 "Chaika" release of 1977 was designed according to the scheme "sedan", that is, without internal partitions in the interior, which in limousines separates the passenger compartment from the cabin of the driver. The car had three rows of seats, with two seats in the second row were folding.
The machine was equipped with equipment that will increase the level of comfort of the car, hydraulic valve lifters of the engine, softer suspension, rubber cushions that isolate the body from frame and specially tuned mufflers.
A high level of comfort for passengers are provided seats with adjustable headrests, heat insulating glass, electric Windows, two heating units. The car was equipped with a radio, higher grade sound console with optional control panel with rear seat Steering car with power steering; brakes with separate controls with vacuum and hydrovac two amps; three-speed gearbox, an automatic with a torque Converter.
In 13 years the plant has produced 1120 GAZ-14 "Chaika".
GAZ-14 "Chaika": 6114 length mm, width 2020 mm, height 1580 mm; wheelbase 3450 mm, track 1580 mm; V8 engine a working volume of 5.53 l turbo 220 HP; maximum speed of 175 km/h fuel consumption 16 l/100 km; front disc brakes; rear drum; the number of seats — 7.
Recommend to read
"CIRCULAR SAW" FROM THE DRILL
In the household from time to time there is a need for longitudinal sawing long boards on the bars or slats, trim, particle Board (chipboard) size or production of similar transactions...
"THE CREW" FOR TWO
The birth of twins is a joyful event, to be sure. Over time, however, it is complicated by some problems. For example, the kids grew up — they need a double stroller. And shape. In the...