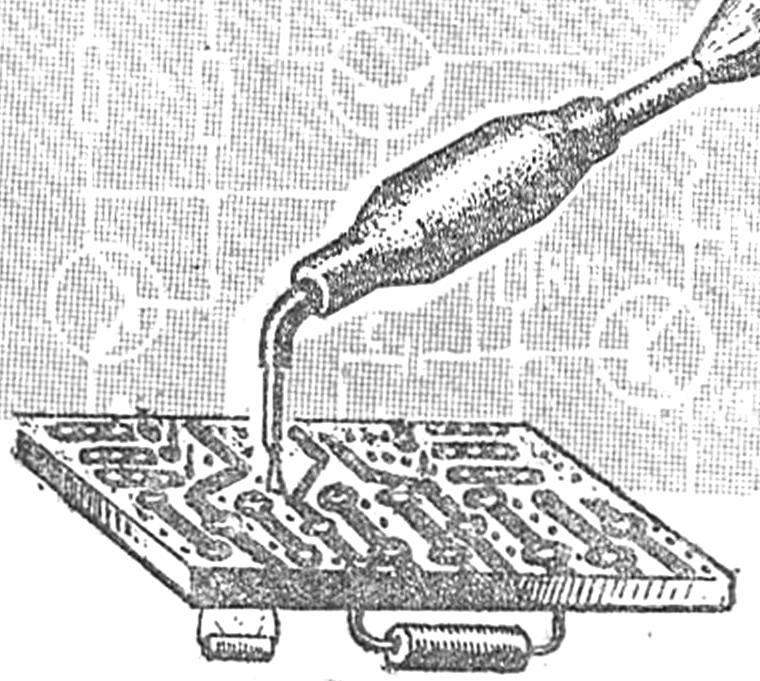 In the practice of Amateur radio is the most time consuming and delicate work — installation of components on the Board. I propose to do to upgrade the soldering iron. Instead of the regular sting set thin tube, for example brass shank from the barrel for charging gas lighters. (Of course, removing it from the spray can only be fully bleed the gas.) Under his thread cooking in the tip of the iron the Jack — that's the whole trouble. Hollow sting is coming to the speakers from the Board leg details — it turns smooth and durable cone soldering.
V. FEDULOV, Chop, Transcarpathian region.
Recommend to read
INSTEAD OF THE PCB?
Development and manufacture of printed circuit boards for a single instance of a homemade device with a higher density of mounting becomes sometimes a problem even for the experienced...
CUT… A SOLDERING IRON
Offer a design thermal knife for cutting carpets and rugs of man-made fibers. Their edges are usually lohmataya and have a slovenly appearance. This will not happen if you use the...