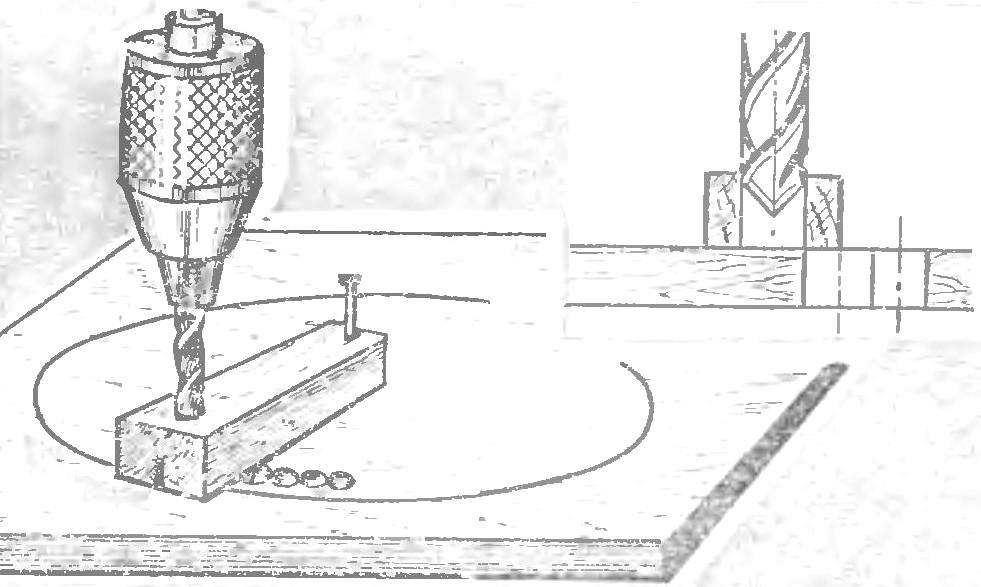 Drill without marking the large diameter hole allows this simple fixture. The pilot hole on the end of a piece of wood-a compass will not allow the drill nor "collapses" in the direction nor to deviate from a perfect arc, whose radius is set by the distance to the axis. Uniform spacing between perforations is easy to maintain, focusing on the end of the bar. If the width of the bar equal to two diameters of the drill, rotate the block to align its long side with a diameter of a finished hole will determine the location of the next.
Recommend to read
REPAIR MOTORCYCLE IGNITION SWITCHES
More than two years have passed since then, as I have installed it on your motorcycle "IZH-Jupiter 4" contactless ignition on the basis of voskhodovskogo generator, switch 262 3734 and a...
ELECTROCITY
Somehow I read in your magazine the article "rainbow on aluminum" and remembered a very convenient way of drawing figures and inscriptions on metal. Brush for these works is a glass tube...