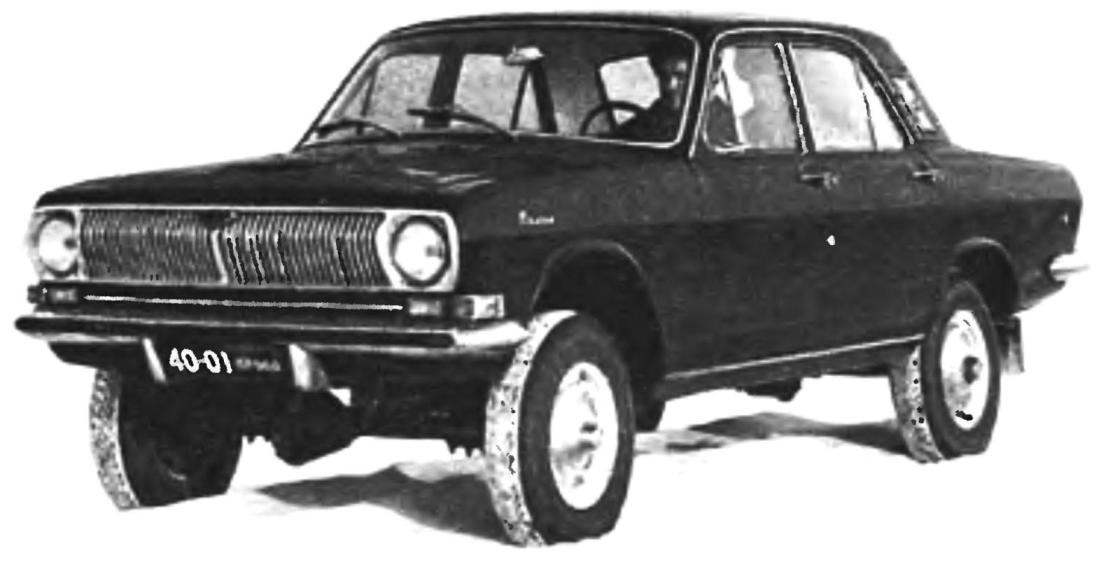 Soviet comfortable SUVs "Moskvich-410" and "Victory" GAZ-M72 was deliberately produced in relatively small batches. The fact that they are mostly intended for party and government leaders regional and district scale. However, another development of the Gorky automobile plant — a comfortable SUV on the basis of "Volga" GAZ-24 — was released in the late 1960s, years of record a small series in five copies. The fact that the customer of this car was the General Secretary of the CPSU Leonid Brezhnev, a passionate hunter, and no less passionate motorist, conspired to obtain for your garage comfortable all-wheel-drive car for use on the hunt.
The designers of Department vehicles went down the beaten path, connecting the body of the 24th "Volga" and the chassis of the UAZ-469. From the latter were taken stockings the front axle (the Carter borrowed from the rear axle of the "Volga"), the driveshaft, the "transfer case" and transmission. The result was a four-wheel drive car with high ground clearance easy to cross as the virgin snow, and usenewline the roads.
The finished car quickly "went to the authorities" — the first was intended for the Brezhnev hunting "Zavidovo", the second took the then Minister of defense D. F. Ustinov, the third — Gorky regional party Committee, well, the last two left on the plant, the Director of Gas of I. I. Kiselyov.
GAZ-24-95 Volga: length 4735 mm, width 1800 mm, height 1670 mm, base 2800 mm, curb weight of 1490 kg, engine ZMZ-24D displacement 2,445 liters, engine power 98 BHP, top speed 115 km/h.
Recommend to read
PROGRAMMABLE CODE
In technical literature there are many publications on improvised electronic code locks — variety of complexity and management that is performed on chips as small and medium scale...
LADDER: A BED, A TABLE, AN EASEL AND A GAZEBO
It is not an exaggeration: the basis of all of these designs really stepladder. However, originally arranged, which allows to obtain the transformation. Like all sliding ladders, it...