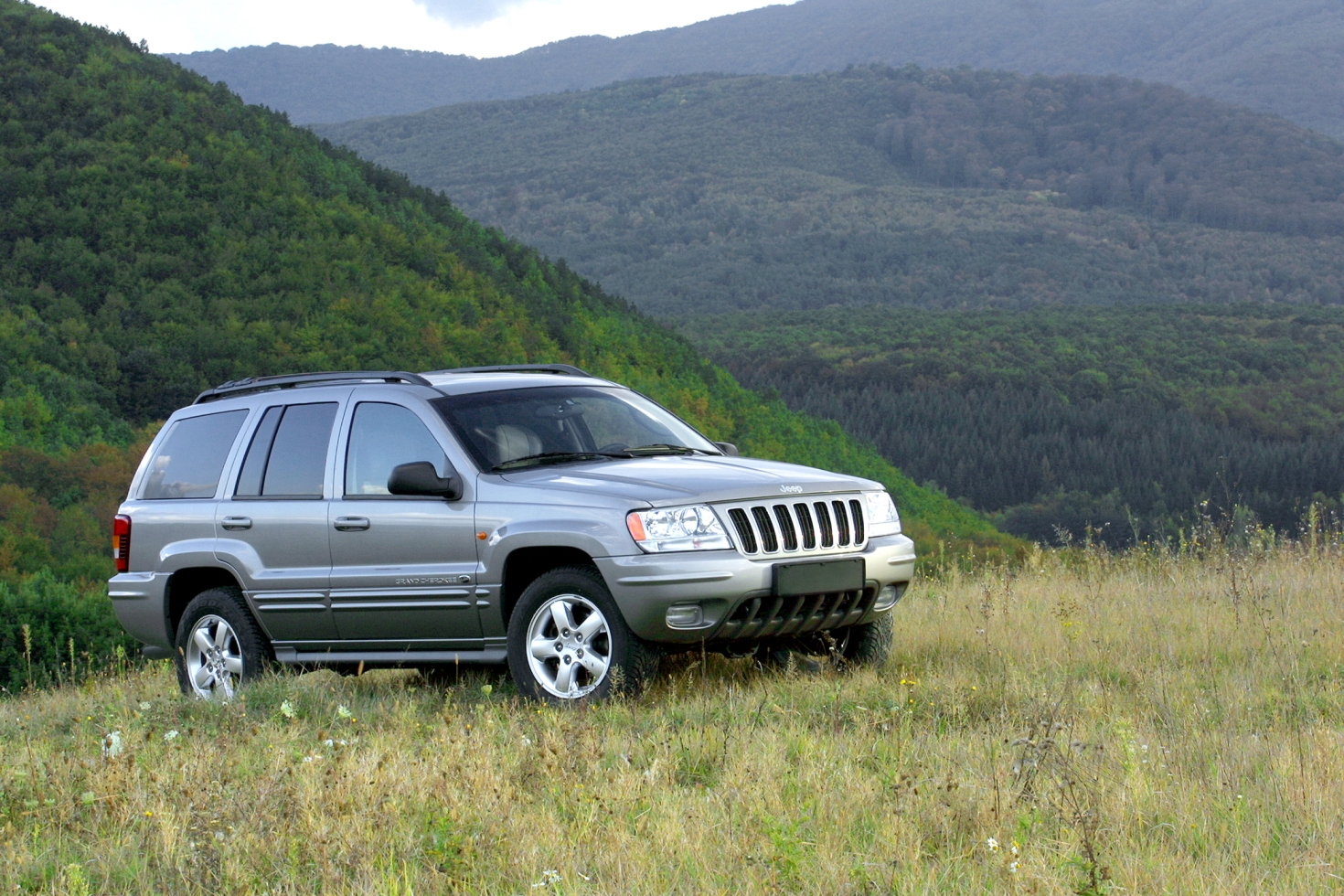 In 2001 Jeep Grand Marche is 60 years old. It was at this time was to mark the release of a new range of SUVs Grand Cherokee. It is chaired by the variant received its own name Overland in honor of the long-defunct company Willys-Overland, which in the period of the Second world war supplied the army famous army jeeps.
The audience is already accustomed to the jeeps, combining the features of a true SUV with the comfort and speed of a representative vehicle. Has all of these qualities and Overland. He has a luxurious leather seats with suede inserts, mahogany steering wheel and front panel, soft floor mats with monogramme Overland… However, the luxury of this car is also supported by high technical perfection. The car has Electrolux, trip computer, windshield wipers with the inclusion of otdatsya rain, electroluminescent instrument panel, intelligent climate control and much more.
Dvigateli jeep V-shaped "eight" power of 258 HP that can achieve almost two-ton car to a speed of over 200 km/h the rear and front bridges are tough, but this does not prevent the vehicle responsive to steering and excellent roadholding. The body of the jeep Overland frameless, which allowed to significantly reduce the weight of the car.
The security system of the car includes front and side airbags, reinforced construction of the rear sofa with a high back and extended head restraints on all seats. And, of course, seat belts for all passengers.
Grand Cherokee Overland: length 4613 mm width 1839 mm height 1762 mm curb weight 1998 kg, engine power 258 HP, working volume of 4.7 l, the maximum speed of 206 km/h, average fuel consumption of 16.8 l/100 km.
Recommend to read
PRESSURIZATION — "MUSCOVITE"
On the roads of Russia today quite a lot of cars of foreign production. To feel confident in dense traffic and domestic car, sometimes you have to reinvent the wheel. Indeed, the idea of...
THE SWING OF THE EARTH… AND WATER
In any courtyard you can see the beds, the game elements of children's playgrounds made of old tires. On the river boats and the wharves they are used as fenders. But this is not all...