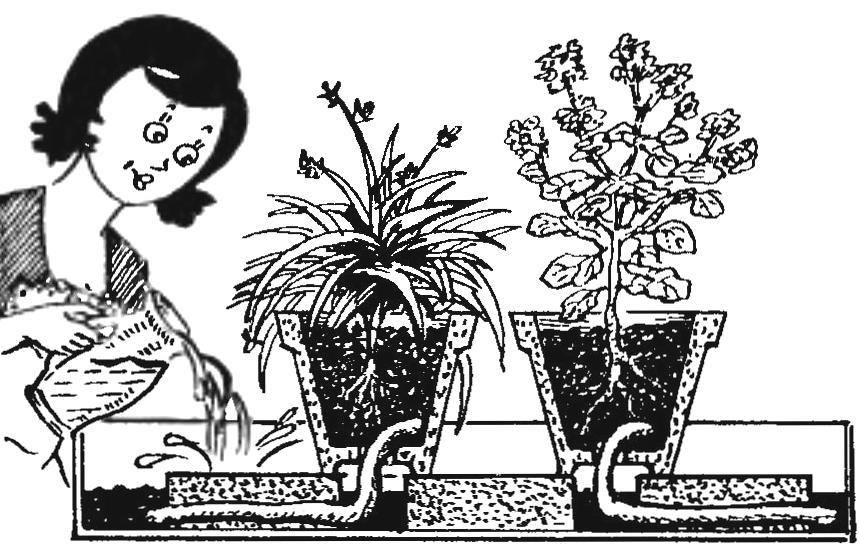 Not only on vacations or long absences to the lovers of flowers will find useful hint that such a scheme of automatic irrigation of plants. In a pan set any of the stand (e.g., bricks) under the flower pots. And in the pots from the bottom in existing holes, inserted a gauze or cotton wicks. Poured a supply of water— the rest is clear from the figure.
Recommend to read
THE SOLDERING OF THE RESISTOR
I recommend readers of the magazine is easy to count, easy to manufacture and very reliable electric soldering iron. At my house, for example, these range from "krohotulki" for work with...
ANTENNA-FRAME
it Happens that during reception of radio broadcasts in the FM and VHF range are "fading" in the form of a deep suppression of the signal under the influence of a variety of reasons....