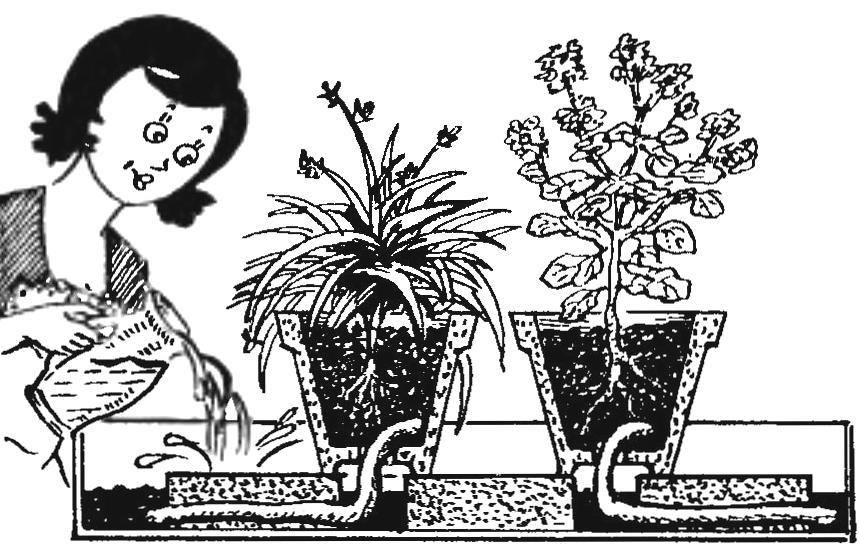 Not only on vacations or long absences to the lovers of flowers will find useful hint that such a scheme of automatic irrigation of plants. In a pan set any of the stand (e.g., bricks) under the flower pots. And in the pots from the bottom in existing holes, inserted a gauze or cotton wicks. Poured a supply of water— the rest is clear from the figure.
Recommend to read
MARCHES, AVAILABLE TO ALL
Staircase summer house leading to the second floor, in the attic, should be comfortable and dressy, to serve as a decorative element of the interior. In today's issue of KDM we...
WHEEL SKEWER…
Organizing a friends meeting, a picnic at the river-lake or any scenic forest clearing, arranging a family celebration (or formal reception) in his "country residence"is different in...