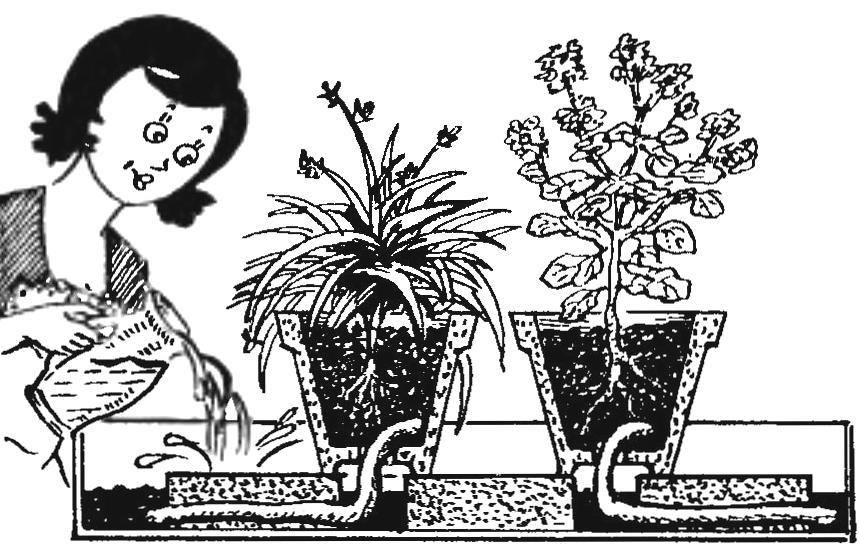 Not only on vacations or long absences to the lovers of flowers will find useful hint that such a scheme of automatic irrigation of plants. In a pan set any of the stand (e.g., bricks) under the flower pots. And in the pots from the bottom in existing holes, inserted a gauze or cotton wicks. Poured a supply of water— the rest is clear from the figure.
Recommend to read
Candle-impromptu
It took a long warm-up fine detail, but what? Matches? Do not impossible to satiate, and uncomfortable, and the candle was not at hand. Rescued, as always in such cases, the savvy....
AUTODRINKING FOR COLORS…
Water-demanding plants and flowers require frequent watering, which is not always feasible, for example, in the holiday period. Available way out of such difficulties is a simple device...