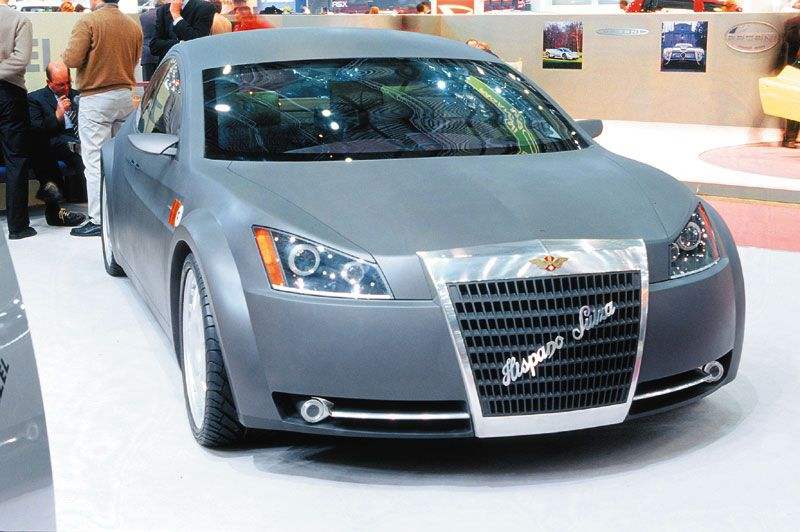 "Lulls you into soft swing blue "Spanish-Suiza" — these lines from a song of Alexander Vertinsky characterize the car is very well known in the first half of the last century firms yzhotavlyvaly super-expensive Executive cars, being at that time a symbol of luxury and a sign of business success of its owner.
The company Hispano-Suiza was founded in 1904, the Spanish businessman MATEO D. and the Swiss designer M. Bircham. Already in 1906 the company exhibited at the Paris show by two cars with engines working volume of 3.8, and 7.4 L. After 1910, the production of cars was organized in France – it was there in 1919, was designed by the most famous model of the firm HISPANO — SUIZA H6 is a luxury vehicle of the highest class. It, apparently, and struck the imagination of the famous poet.
In the future, the company has released a few samples of Executive cars, but by 1938 the French Chapter has started the production of aircraft engines and weapons. The Barcelona separation produced cars until 1944, when the firm was acquired by Pegaso.
In the automotive world often attempts at resuscitation sunk into Oblivion resounding names. Not passed this fate and the brand HISPANO-SUIZA — the attempt to use it recently launched a Spanish engineering company Mazel, specializing in the molding of the plastic body parts, fine-tuning of the engines and the manufacture of prototypes. In the design Bureau of the company in 2000 was a prototype appeared at the Geneva motor show 2001 under the name HISPANO-SUIZA K8.
Machine is a mid-engined luxury sedan with a V-shaped 10-cylinder engine and six-speed sequential transmission. The designers have tried to emphasize the appearance of the car used the continuity of the brand. On the facing of the grille and in the middle of the steering wheel is a large coat of arms with the Swiss and Spanish flags on the "flashing lights"-the repeaters — the famous flying stork in memory of French pilot ACE of the First world war Gename.
HISPANO-SUIZA K8: length 4963 mm, a width of 2005 mm, height 1438 mm, tires 285/30-R20, the engine is a V-shaped 10-cylinder.
Recommend to read
THE BIKE CHANGES SHAPE
This is another publication about new ways of use of the Bicycle the inventor, V. M., Gavrilova — the inhabitant of settlement Inozemtsevo area of Zheleznovodsk in Stavropol region....
SIMPLE AND RELIABLE
Not often, but sometimes: spin rubber motor on the model, and suddenly it breaks. And it brings a lot of trouble. However, more recently, the fuselage of this "accident" is not suffering...