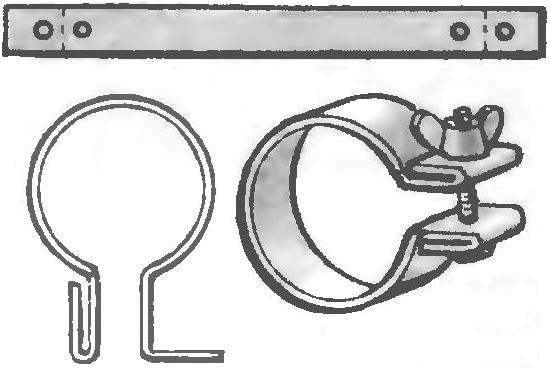 It is known that the easiest and most reliable method of connecting pipes with flexible hoses, with clamps, However, to find the latest is not always possible, and to do it with my hands from strips of metal very easily which is evident from the figure.
Recommend to read
IT ALL STARTED WITH AMO
On the night of November 1, 1924, the workers took the first car entirely manufactured in the factory AMO. One of the mechanics, bent his head low in front of the radiator with the...
SHORT AGE OF SUPERPREVIEW
Civil war in USA was suddenly brought to the fore a small improvised cruisers who have achieved outstanding success. However, this does not mean that such ships are immediately received...