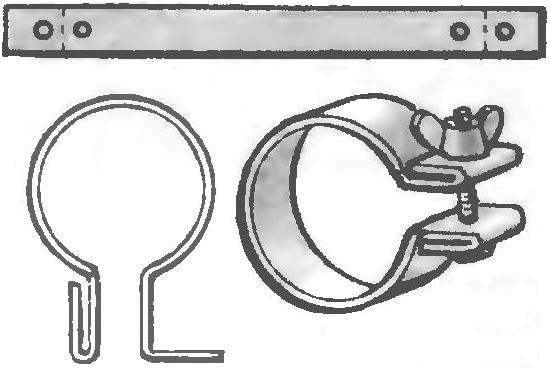 It is known that the easiest and most reliable method of connecting pipes with flexible hoses, with clamps, However, to find the latest is not always possible, and to do it with my hands from strips of metal very easily which is evident from the figure.
Recommend to read
PARACHUTE IN THE SKY
This motor glider (currently, such devices are often referred to paraleli), developed in the design office of the club of Amateur technical creativity "Evrika" Yakut posely Torgo, called...
WINGS? FROM THE NEWSPAPER!
Unfortunately, there are many places in our country where the average Modeler is not able to provide not only quality Mylar film stitched winged vehicles, but even so elementary a...