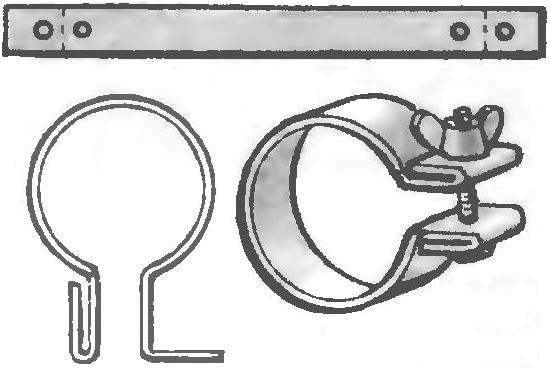 It is known that the easiest and most reliable method of connecting pipes with flexible hoses, with clamps, However, to find the latest is not always possible, and to do it with my hands from strips of metal very easily which is evident from the figure.
Recommend to read
DIAMETER IN THE GRIP
Sometimes the drills, especially in the already served, without distinction, the marking indicating the diameter. It would seem that to define it is only possible with a micrometer. But...
CLAMP AND PIPE
When welding T-joints of pipes pre-combining them is difficult. Made a fixture consisting of two metal plates, studs, and two nuts, it is possible to securely lock the segments of pipe...