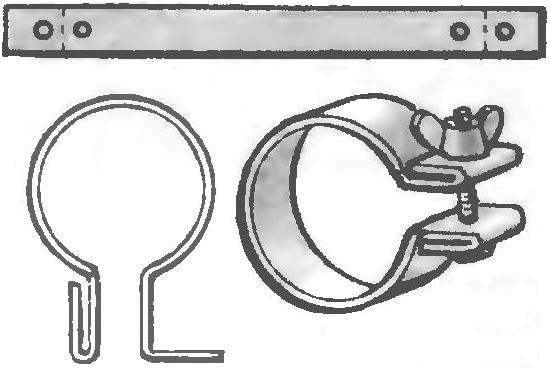 It is known that the easiest and most reliable method of connecting pipes with flexible hoses, with clamps, However, to find the latest is not always possible, and to do it with my hands from strips of metal very easily which is evident from the figure.
Recommend to read
WITHOUT WETTING THE HANDS
The wall of the tank is often covered with the inner side greenish tinge. It is usually removed with a scraper, not releasing aquarium. Thus inevitably damaged plants, turbid water. The...
EXPLOSION-SCISSORS
How soft and manageable fire "snakes" rolled in the hands of the rollers, they are so stubborn and hard to handle in the cold when cutting them on the measuring of the workpiece. Cutting...