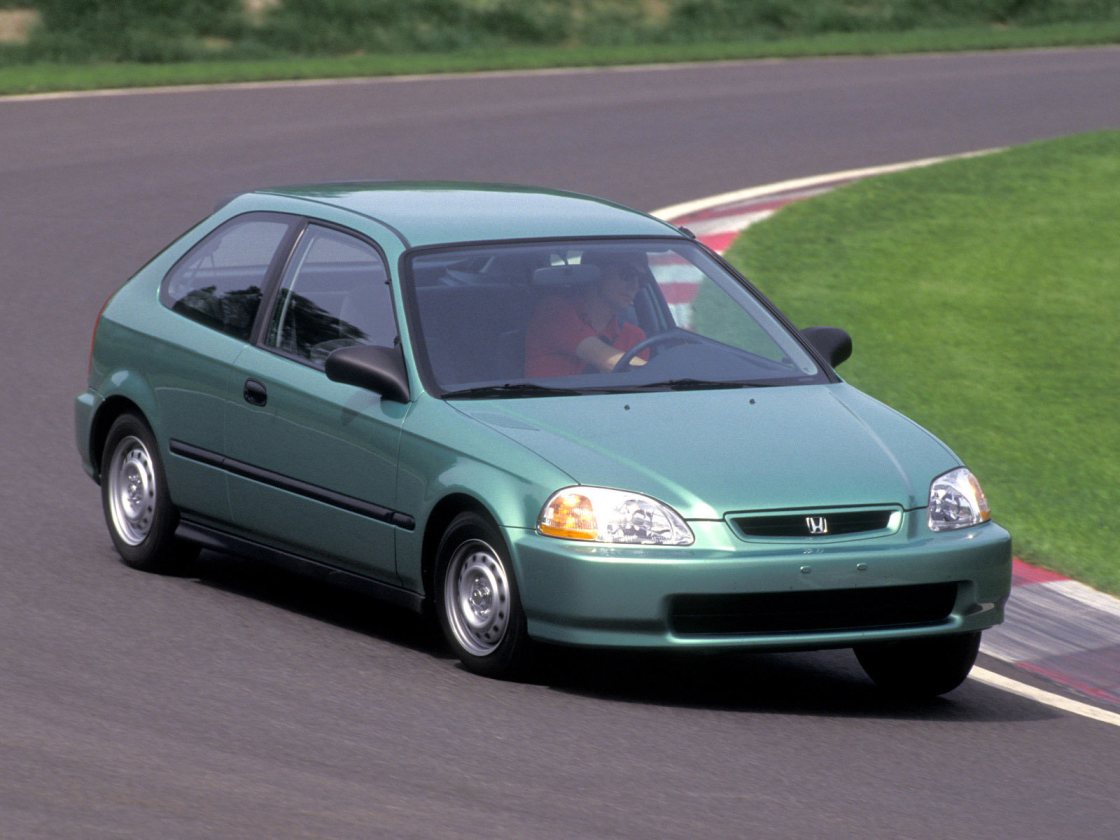 The Japanese company Honda Motor every four years, represents a radical new family car HONDA CIVIC, IN September 1995, the firm unveiled at the IAA'95 the sixth generation of these cars with three variants of body: three-door hatchback, four-door and two-door sedans.
Honda's designers kept the Motor common to all generations of HONDA CIVIC's main features are a fairly compact body with a preloaded trunk and strong rear pillars, small front overhang and a low hood line.
Family 1995, slightly increased in comparison with the predecessors, the hatchback has a length of 4190 mm, the sedan is 4460 mm.
The dashboard is very simple — it has only a speedometer, a tachometer and two gauges, fuel level and coolant temperature. However, the HONDA CIVIC is a world first for the small car has a satellite navigation system.
Firm offers for HONDA CIVIC a whole range of engines ranging from 75 to 160 HP with regulation valve timing VTEC, which saves fuel at no load and, if necessary, and to develop increased power.
Cars HONDA CIVIC can be equipped with a mechanical five-speed gearbox, four-speed automatic and continuously variable V-belt variator.
Equipment providing active and passive safety features includes two airbags, side reinforcements in the doors, samanthilaka belts and ABS.
HONDA CIVIC 1,6 VTi: engine power 160 HP at 7600 rpm; maximum speed of 215 km/h; fuel consumption at 90 (120) km/h — 6,3 (7,8) l/100 km; kerb weight 1130 kg; tires 195/55 (R15 84V).
Recommend to read
LAMP… FOR A QUARTER OF AN HOUR
The two elements 373, light bulb 3,5ВХ0,26A, a strip of sheet brass with a thickness of 0.5 mm (150x5 mm), cut cardboard (150X X200 mm), cotton thread, glue, a soldering iron and...
ALWAYS AT HAND
While working on podmostjah you need a hammer — you have to go after him, and after? Again to descend, to put in place. But soon he again had to jump back and forth, attach to the side...