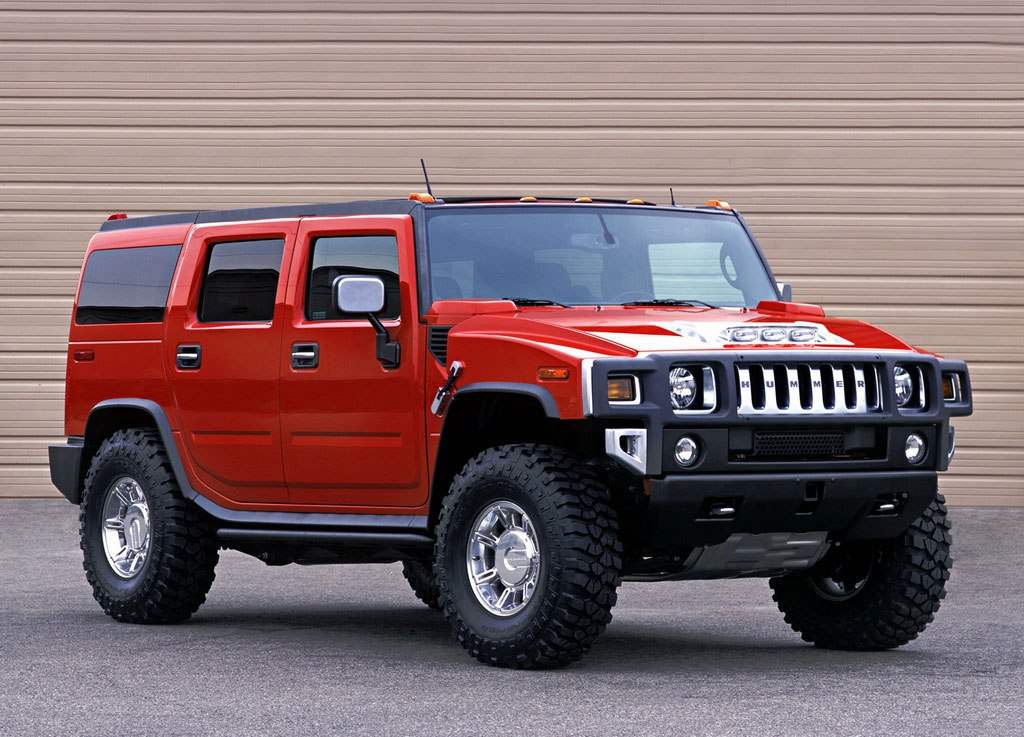 The first production models of this vehicle was delivered to army units in September 1985. The machine incorporates the most advanced technical and technological solutions of its time and represented a successful synthesis of freight Rover SUV and a sports car.
For the first time the General public was able to meet with us army vehicle HUMMER М998 in television reports covering the operation to free Kuwait "desert Storm" Impression of powerful all-terrain universal machine was stunning and soon the market began to appear a few instances of powerful jeep adapted for civilian use Increased demand for super-SUV has prompted the leadership of the company to General Motors for creating full-fledged civilian version of this military vehicle
HUMMER H2 in design is significantly different from the army's prototype. In particular, the transmission of the jeep, built on units of CHEVROLET TAHOE and SUBURBAN, has a locking Central and rear transverse differential that allows the machine to overcome almost any road obstacles Scheme of transmission is quite usual for large American SUVs: transfer case are propeller shafts — one to the rear beam axle and the front axle with independent suspension
The gas strut installed in the rear suspension of the car instead of springs to support the height of the body above the road regardless of the load. By the way, the air suspension compressor used for pumping tires.
HUMMER H2: length 4820 mm; width 2063 mm, height 2080 mm; number of seats: 6; engine V-shaped 8-cylinder, engine displacement 5,967 l power 322 HP; maximum speed of 160 km/h.
Recommend to read
Army car GAZ-67B
Urgent need in a very simple and highly reliable AWD vehicle designed for the average command of the red Army, as well as for reconnaissance, communications, and towing light artillery...
RENAULT CLIO V6
The history of automotive technology well know that the majority of technical solutions, successfully used in mass-produced cars first appeared on race cars. Apparently, the same process...