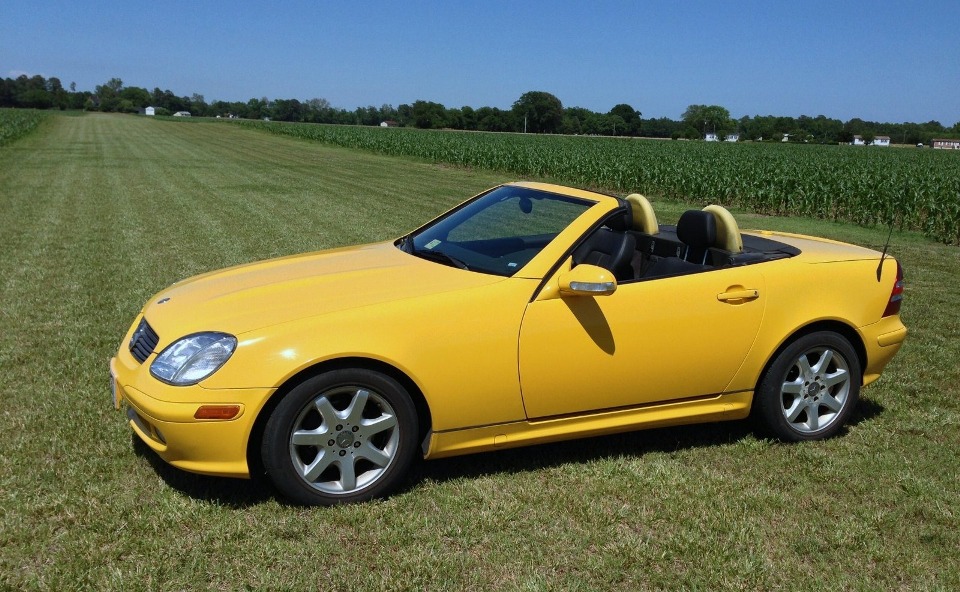 Double sports cars in Western Europe are sold annually about 100 thousand. A significant share of this market sector since 1996, holds MERCEDES-BENZ model SLK (abbreviation from the German words "sport", "lightweight", "compact"), the Main difference from competitors — a unique mechanism of folding metal roof. The actuator raises or lowers it for only 25 seconds. A significant drawback of the car is a small useful volume of the trunk when there's a hidden roof.
SLK models are equipped with 4-cylinder engines working volume of 2.0 and 2.3 liters, including those with a mechanical supercharger. With a power of 136 HP (2.0 l), 163 HP (2.0 l supercharged) and 193 HP (2.3 l supercharged) they accelerate from zero to 100 km/h in 9.7, respectively; 7.7 and 7.6 seconds, while developing a maximum speed of 208, 231, and 235 km/h. in addition to a 5-speed manual gear box cars are made with a 4-speed automatic transmission.
The front and rear suspensions they are unified with models of the C-class of the previous generation (1993). One of the first in the world of these sports cars, in addition to front airbags and special arcs behind the seats equipped with side airbags in the doors.
The engines with mechanical superchargers, which offer high value of the maximum torque on the bearing and moderate speed. It allows models the SLK is so intense to accelerate, for their love and many admirers.
The Maisto company also offers large-scale copy of the version of SLK with a 2.3-liter engine in scale 1:24. The model has opening hood, trunk, doors. Under the hood is precisely manufactured "small" engine with supercharger. The steering copies the current. Scale models are painted in two colors — yellow and red.
Recommend to read
"BOTTLE" HANGER
The journal "modelist-Konstruktor", according to my calculations, for a long time can already be entered in the "Guinness Book of world records" for number of published articles on...
THE SWITCH IN THE DOOR HANDLE
You have returned home or moved from room to room. Opening the door, clicked the lock handle and then light lit up. Comfortable? And the secret is this. Attached to the handle bracket...