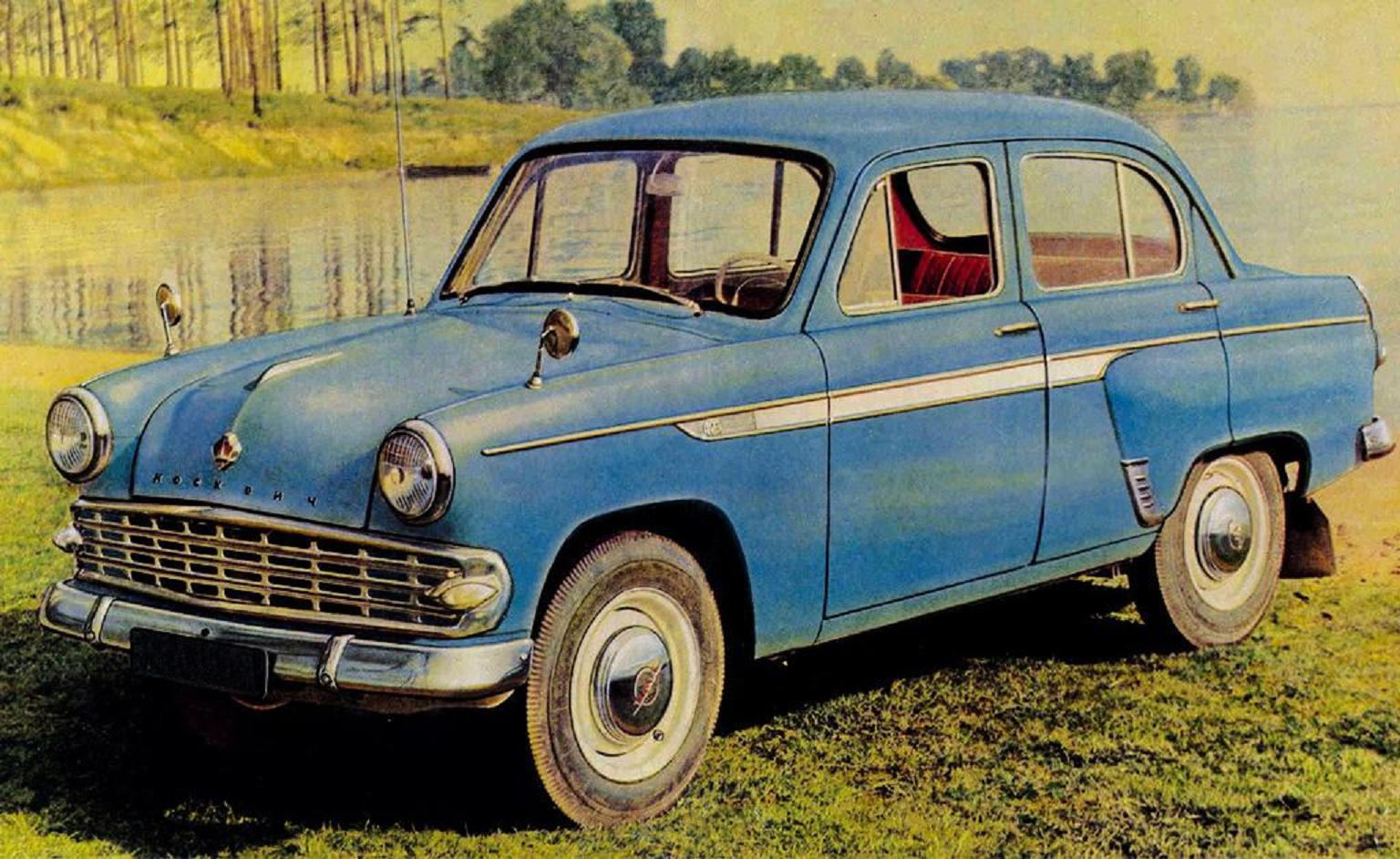 After the great Patriotic war the plant named Kim (Communist youth international) was renamed MZMA — Moscow plant of small cars. At the same time, there have mastered the production car "Moskvich-400", the design of which was identical to the pre-war German Opel Kadett. "Moskvich-400" was equipped with nineleven 4-cylinder engine working volume of 1074 cm
3
capacity of only 23 HP four-seater car had a mass of 855 kg and a length of 3900 mm.
In 1956 came off the Assembly line model "402", representing a significant step forward. She was beautiful in those days bodywork with curved windscreen, telescopic dampers, besskorbnaya suspension front wheels, lockable from inside the trunk lid.
However, the machine needed a more powerful motor. A group of designers developed on basis of many times the modernized "Pleskovo" engine is essentially new, more powerful 45-horsepower overhead valve power unit, which allowed to accelerate to 115 km/h. is Introduced a little later, four-speed gearbox and hypoid rear axle made the car received index "407", it is quite competitive in the external market.
For seven years, came off the Assembly line 480 534 series "407", at least ten variants — from a sedan to a cargo van.
Recommend to read
IRRIGATION ON THE BALCONY
Equipping the balcony watering flowers system you get rid of weight trouble. How to do it — it is clear from the figure.  
COUNTRY TURNTABLES
Favorite home gardeners have always been turntables rattles, driven in rotation by the wind — they are designed to repel moles and other rodents that can damage the roots of the garden...