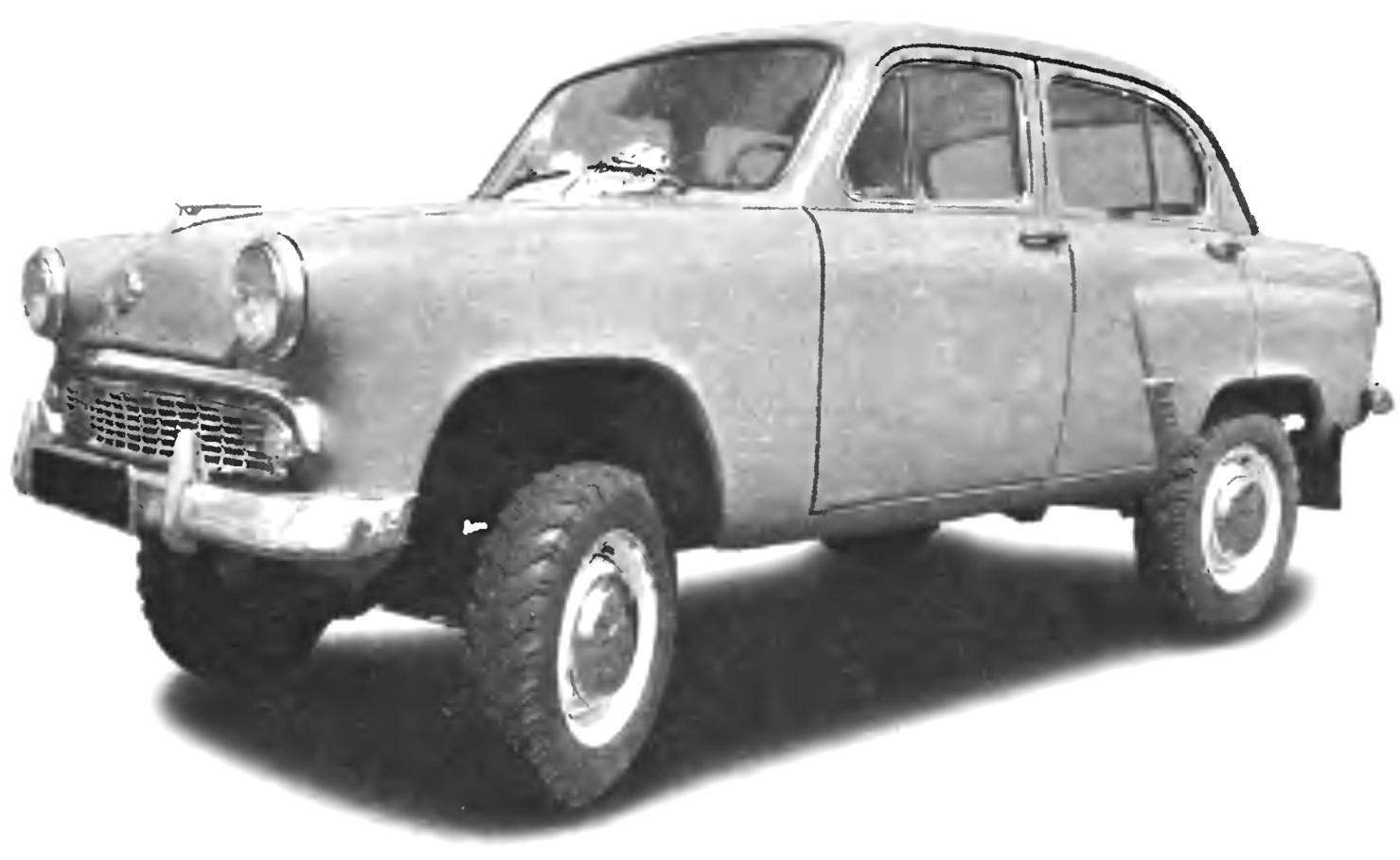 In 1955 the design Bureau of the Gorky automobile plant, who worked at the time on the creation of an all-wheel drive "Victory", started designing small SUV M73 engine and a number of units from the car "Moskvich-402". However, due to the lack of Gas capacity requirements, all documentation on the car was transferred to the Moscow plant of small cars (MZMA). Finishing "to mind" don't take up too much time, and in 1957, four-wheel drive "Moskvich-410" was put into production.
Compared to the baseline of the "Moskvich-402" SUV equipped with a reinforced body, a steering mechanism from the "Victory", radiator to the lubrication system, a lever system (instead of telescopic), "off road" and larger tires (6,40-15″) and the constant velocity joints of the type "Bendix-Weiss". For 410-a specially designed two-step "transfer case" and changed the gear ratios in the transmission, which increased the traction of the propeller. Suspension front and rear — dependent, on the longitudinal-leallitasa springs. The car could overcome the 33-degree rise and move across when its depth up to 0.5 m.
"Moskvich-410": length 4055 mm, width 1540 mm, height 1685 mm ground clearance 220 mm engine power 35 HP, base 2377 mm, curb weight of 1180 kg, maximum speed 85 km/h.
Recommend to read
FOR ALL ELEMENTS
SMALL SPOOL, BUT PRECIOUS!   Among multipurpose internal combustion engines, created by our readers, still have not found structures with the spool naturally. Meanwhile, this scheme...
"DIMMER"
Has long been noted that the viewing of slides, movies, TV shows, as well as any other visual activity (reading, drawing, and examined under a microscope), in unfavourable lighting...