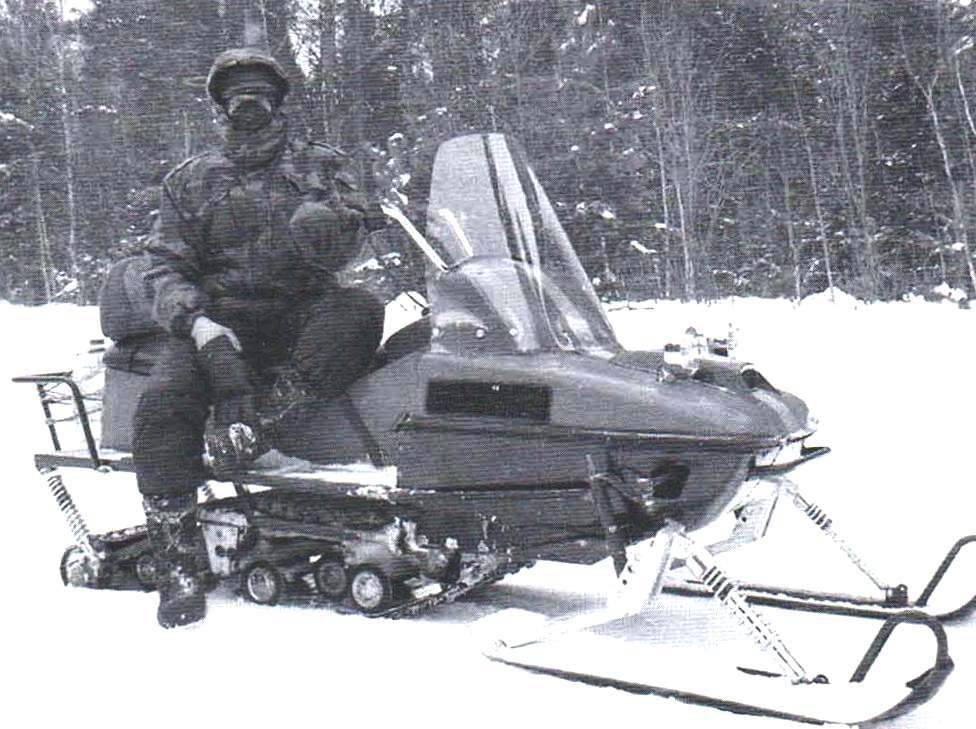 Somehow, "walking" on the Internet, on the website www.snowmobile.ru saw a homemade snowmobile Valery Pavlovich Smirnov, who I really liked. From the moment I came up with the idea to do something like that, in the end, and realized "in metal". Principal longitudinal elements of the frame – spars – made of pipe sizes 28x25x2 mm, other elements – from pipe – 25x25x1,5 mm 20x20x1,5 mm.
Engine Chinese LIFAN-188F, with dry centrifugal clutch. Torque on the gear from a cargo scooter "Ant" is two straps, and gear – the caterpillar chain drive with sprockets from 9-th and 21-th tooth (from a motorbike).
Caterpillar width of 500 mm from notebookservice "Ride", and its drive gears from a snowmobile "Buran". Skis size 1000×250 mm – metal thickness of 2 mm. Drive shaft and the axis of the tensioning rollers is also from the "Buran", but with great alterations. Crawler unit with suspension balance shaft and the truck.
A. CHECHKIN, Zlatoust, Chelyabinsk region.
Recommend to read
FISHING? IN A JEEP!
Winter fishing — an occupation for the most persistent. Try-ka in the cold to spend the whole day at the wells — there will not save any coat, no tent, no "forty degrees warmer"....
BOAT-BAUL
Among the boats built by Amateurs for their own projects, occupy a special place, as we now say, a "mini-design". To them, undoubtedly, belongs and the boat is"baby", created by our...