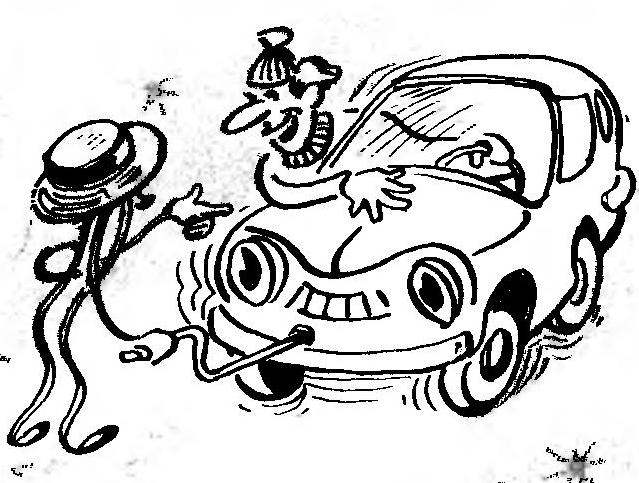 We are talking about different versions of electronic ignition devices (UEZ), is made as transistors and IC. The lack of scarce elements, as well as the simplicity of the schemes allow you to collect the block of electronic ignition even ignorant in electronics motorists. UEZ can work together with the ignition coil B-117 (B-117A) and B-115V, used in cars "Zhiguli", "Moskvich" and "Zaporozhets", and since there is no special transformer to storage capacitor, the device consumes virtually no current when the ignition is on, has small weight and dimensions.
Consider first the work of the UEZ transistors (Fig. 1). When you turn the key in the ignition closes the contact pair ЅА2 and a 12 V battery CB1 is supplied to the electronic device and the ignition coil 1.1. When the PR circuit breaker is open, the battery current flows through the resistor R3 and the base of the transistor VT1. It will open and transistors VT2 and VТЗ will remain closed the current through the coil L1 does not flow. In this case, consumption of the ignition system current will be about 10mA, the value of which is determined by the resistance of the resistors R2, RZ and 1R5.
If the PR contact is closed, current flows about 40 mA. The battery voltage drops across the resistor R2, and transistor VT1 is locked. Circuit R5, C2, R6, and through the base of VT2, VТЗ current flows to charge the capacitor C2, the opening of these transistors. As a result, the current in the ignition coil increases to a value of 3.5 A.
As the charge of the capacitor C2 the voltage across it increases and the base current of transistors VT2, VТЗ gradually decreases.