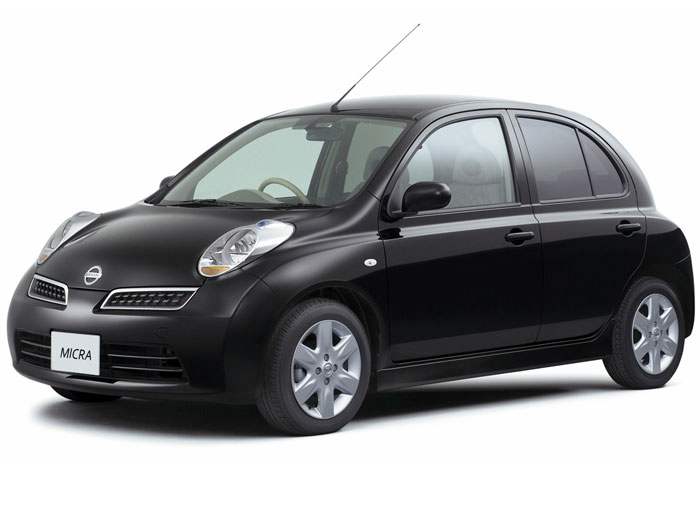 Serial production of the compact car-hatchback NISSAN MICRA of the fourth generation was launched in 2010 in the British branch of the Japanese company Nissan in the city of Sunderland. For car, we developed a new platform that received from Japanese experts title V (versatility — versatility). This means that on the basis of a new universal platform can also be produced as sedan and mini-van — as suggested on Nissan plants in England, Japan and India. Interestingly, the company plans to annually produce one million cars each modification!
New MICRA is a radically redesigned old. Computer optimization of all units of the automobile allowed to bring its curb weight up to 975 kg and this is approximately 70 kg lower than the competitors.
The new machine will be equipped exclusively with three-cylinder engines, the base for Europe will be 80-horsepower 1.2-liter engine.
NISSAN MICRA 2010: machine length is 3780 mm, base — 2450 mm, curb weight — 975 kg engine three-cylinder, type HR12DE, with 80 HP, automatic transmission — CVT.
Recommend to read
FROM THE BARREL — STRETCHER
They can be made in just a few minutes. For this you need to saw off part of an old metal barrel and attach it with bolts to handles (e.g., spade handles). Yu MACHALA, 13 pet., Lviv, Ukraine
ANY STYLUS
As you know, recruitment groveley supplied gotowanie, limitations and quickly running out. Commercially available is the "Blueprint" and slate pencils from pencils do not fit the...