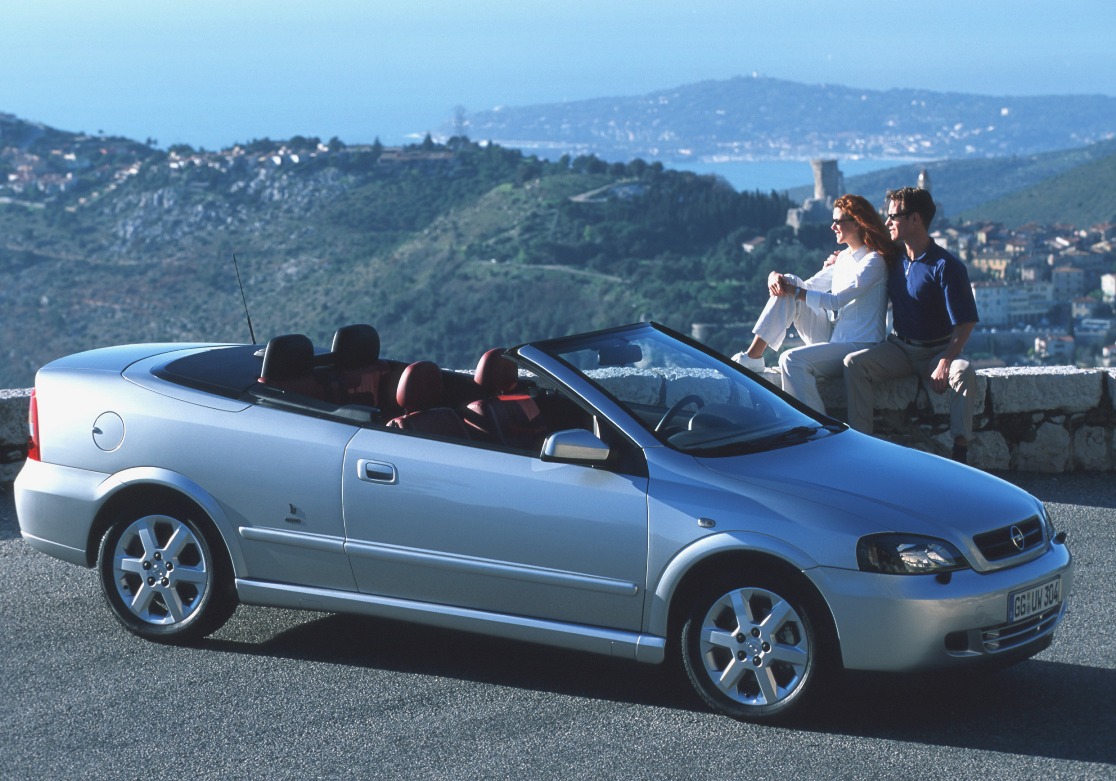 Premiere of the OPEL ASTRA CABRIO was held at the Geneva motor show in 2001. It is worth noting that the firm already supplies Opel to market hatchbacks, sedans and coupes of the family ASTRA. And here's another modification — convertible.
The machine is supplied with one of three engines: a working volume of 1.6 liters (100 HP), 1.8 liter (125 HP) and 2.2 liters (147 HP). Standard on the CABRIO with engines of 1.8 and 2.2 l part of the ESP system, which skidding can reduce engine speed and to slow down one of the wheels of the vehicle to return the vehicle for the selected driver path.
The convertible features a retractable roof: in only 30 electric fold it in a special Luggage compartment or mounted above the cabin. By the way, the CABRIO roof is of three layers: the shell protects the car from sun and rain, the middle layer is the insulator and the inner — suppresses noise. The firm's representatives claim that the soft roof for heat and sound insulation properties different from metal.
OPEL ASTRA CABRIO 1,8: curb weight 1380 kg engine 4-cylinder in-line, displacement 1.8 l, 125 HP at 5,600 rpm, a maximum speed of 207 km/h, acceleration to 100 km/h in 10.5 s, average fuel consumption is 8 l per 100 km, fuel capacity 52 L.
Recommend to read
LIGHT TANK T-70
In October 1941, it became clear that the new light tank T-60, serial production of which began earlier this month, almost useless on the battlefield, His armor freely fought all...
DID NOT MEET EXPECTATIONS
Torpedo bomber TBD-1 Devastator. In 1927, for service with the us Navy received the first aircraft carrier of special construction — the Lexington CV-2 and Saratoga CV-3. Then, in 1934,...