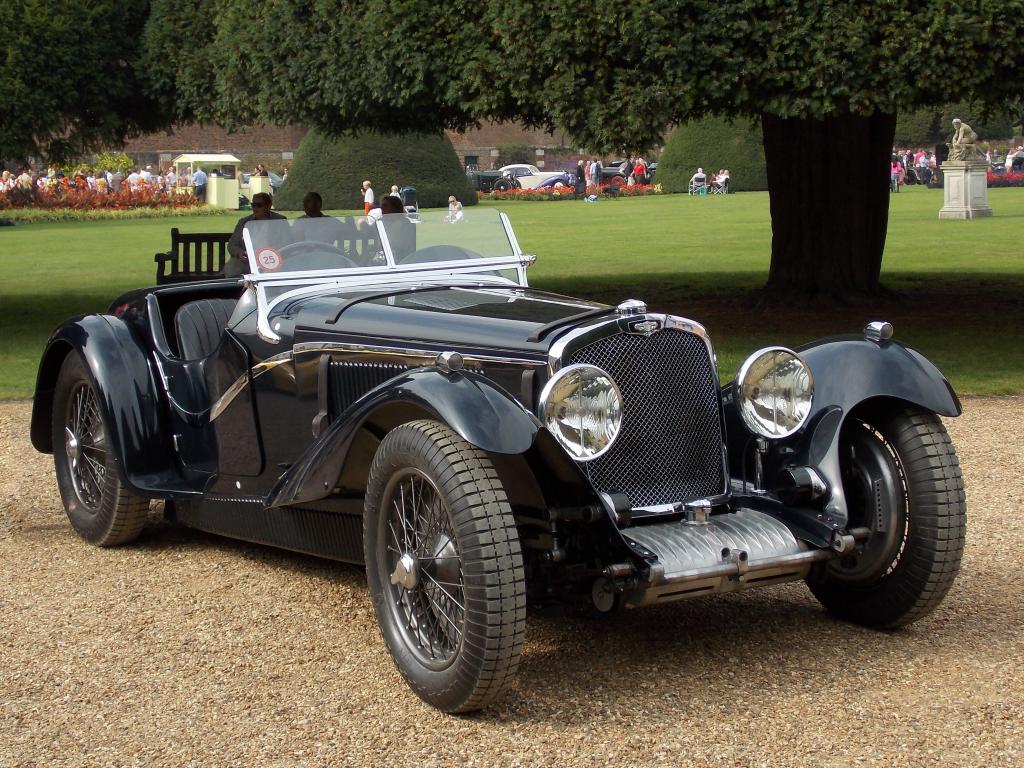 English automobile firm Triumph, founded in 1901 in Coventry Austrian immigrant Siegfried Betmenom until 1923 was manufacturing motorcycles. The first car company became TRIUMPH 10/12НР with engine capacity of 1393 cm3, for the first time in England equipped with brakes with hydraulic operation In 1928 there was a slight SUPER SEVEN with engine capacity of 747 cm
3
, 1932 — SCORPION 12/16НР with a 6-cylinder engine working volume of 1203 cm –
3
.
Especially popular with buyers of used sports cars with the brand TRIUMPH. So, in 1934, the company has released two models of a lightweight car with a SOUTHERN CROSS engine displacement and 1087 of 1232 cm3. This year was marked by joining the firm's new chief designer D. Healy, under whose leadership created a fundamentally different car — DOLOMITE-8 row "eight" working volume 1990 cm3.
In machine design D. Healy had based sports cars ALFA ROMEO with inline 2.5-liter "eight", created by renowned avtokonstruktor V. Jano. When tested on the track at Brooklands driving serial TRIUMPH has a top speed of 169 km/h, while standing start at a distance of 1 mile reached a speed of 100 mph (161 km/h).
TRIUMPH DOLOMITE-8-equipped inline 8-cylinder engine working volume 1990 cm3 140 HP with four-speed transmission. The machine has a spar frame and two-seater sports body. Its suspension — semi-elliptic leaf springs, brake drum, hydraulic.
Recommend to read
ELECTRONIC TRANSFORMER
A power transformer is to convert alternating current of one voltage to alternating current of another voltage at a constant frequency. The device in the normal "classic" transformer all...
ZAZ-965 "Zaporozhets"
The domestic auto industry came to the choice of the prototype for the production of small-car very responsibly — was based on FIAT600 miniature, won in Europe, indeed wildly popular....