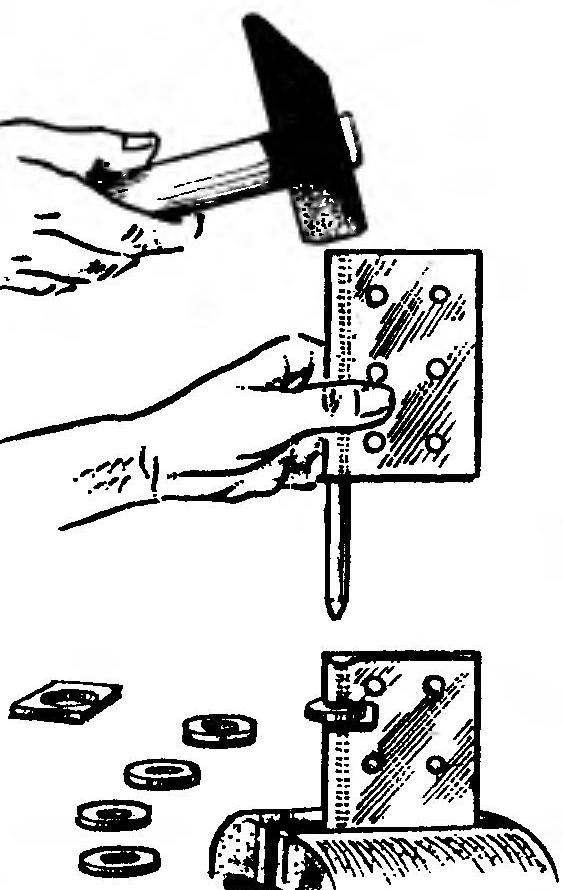 Once I wheel the bike needed two washers. The same hand was not, and I decided to make them their own, as the piercer used an old door hinge. In one of her cards with a hacksaw sawed through the groove, and the other sharpened end of the shaft. Then the first card clamped in a vise, in its groove is laid a strip of metal and inserting the second card pointed axle all the way into the strip with a hammer cut the hole and got the puck.
M. GAVRILENKO, Krasnaya Zarya, Orel.
Recommend to read
SHEET CONDUCTOR
When you need to hammer a nail near the ledge of the wooden parts, then there is always the danger of damaging it. However, this will not happen if you use any metal or plastic strip...
"MIKRUS"TOURIST CAR
Practice Amateur autocostruzione, including my personal, shows that wagon layout with the use of wheels with tyre size 5X10 (motorized С3А) provides a very convenient and rational design...