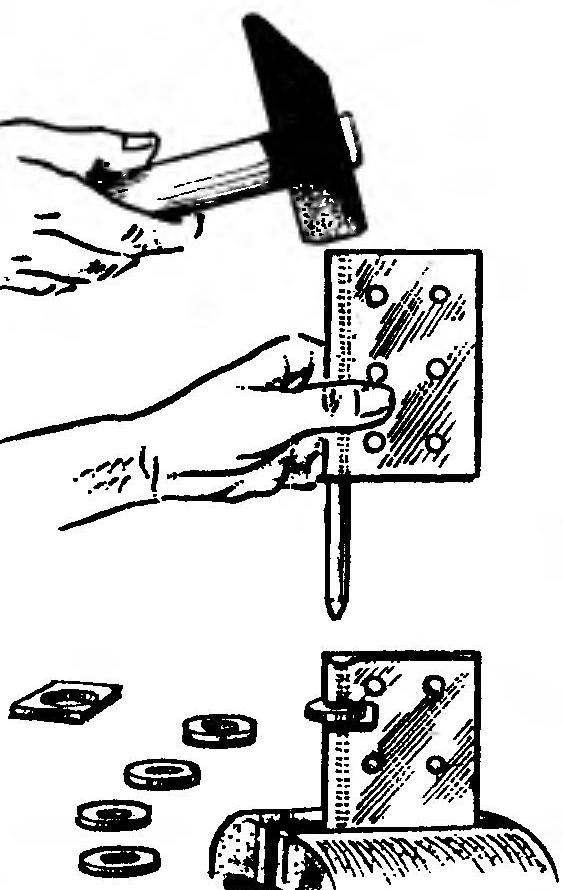 Once I wheel the bike needed two washers. The same hand was not, and I decided to make them their own, as the piercer used an old door hinge. In one of her cards with a hacksaw sawed through the groove, and the other sharpened end of the shaft. Then the first card clamped in a vise, in its groove is laid a strip of metal and inserting the second card pointed axle all the way into the strip with a hammer cut the hole and got the puck.
M. GAVRILENKO, Krasnaya Zarya, Orel.
Recommend to read
THREAD NUT
You need to cut into the rod thread. Dice you have, but no holder. How to be? Very simple. Choose a nut, which enters the die is tight, with no gap. Saw the thread and nut groove, align...
SO AS NOT TO CREAK
Even the most Mature person reacts to squeaky door hinges in the house is so unpleasant and irritating they sound. And if the split lubricating door hinges you can without much of a...