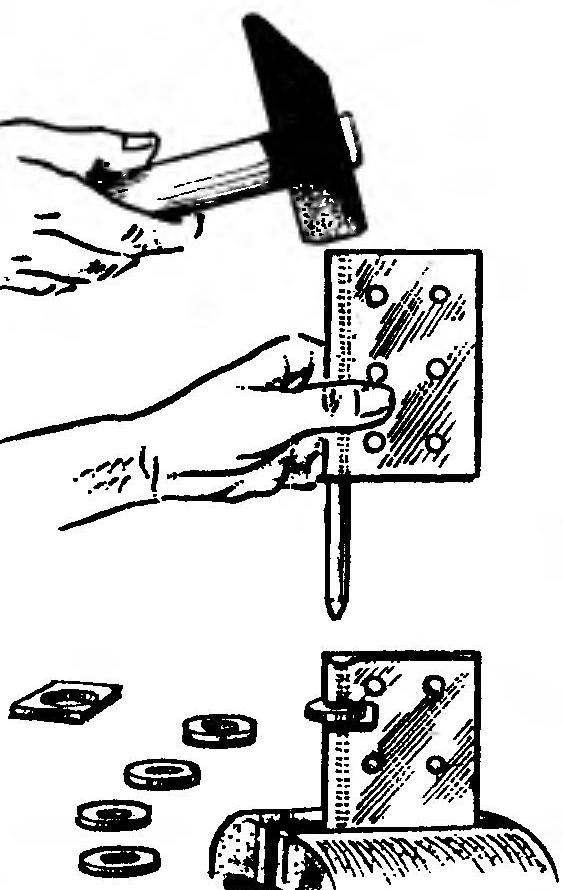 Once I wheel the bike needed two washers. The same hand was not, and I decided to make them their own, as the piercer used an old door hinge. In one of her cards with a hacksaw sawed through the groove, and the other sharpened end of the shaft. Then the first card clamped in a vise, in its groove is laid a strip of metal and inserting the second card pointed axle all the way into the strip with a hammer cut the hole and got the puck.
M. GAVRILENKO, Krasnaya Zarya, Orel.
Recommend to read
SOLAR DRYER
For harvesting for the future fruit for several years, use convenient dryer of our own making. Frame design and vertical placement allows you to place it on the Sunny wall of the garden...
DRY CLEANER
The kitchen electric air cleaner, installed in a visor over the stove top has two output Windows: one goes cleaned warm air. If you install them on a mesh tray, it will be possible to...