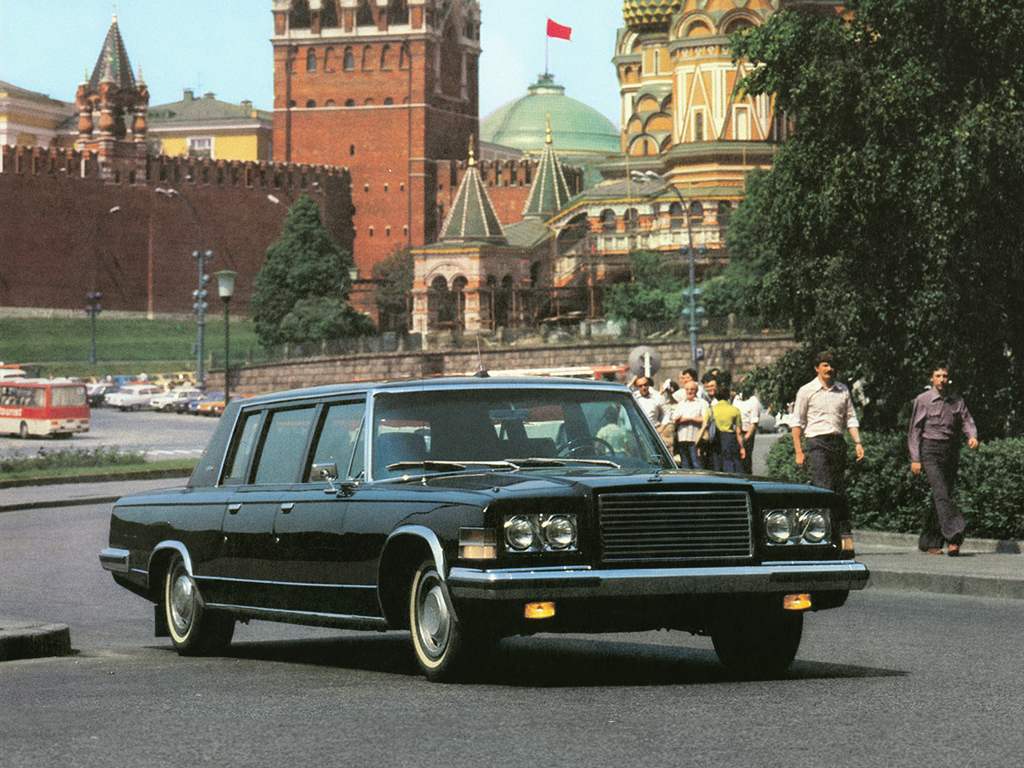 The first Soviet Executive car was created in 1936 at the Moscow plant named after Stalin a team of designers under the direction of E. Vazhinsky. It was the ZIS-101 — seven-seater limousine, designed on the model of American car BUICK EIGHT. The following domestic Executive car was the ZIS-110, developed on the basis again of the American PACKARD 180 and the BUICK LIMITED and its modification armored ZIS-115.
Subsequent models of limousines were intended solely to serve the state and party institutions (ZIS-101 and ZIS-110 were used as ambulances, taxis, and even small amounts — in personal property). It was a car ZIL-111 (1958 — 1967), ZIL-114 (1967-1977), ZIL-115 (1977).
ZIL-4104 appeared to replace the ZIL-114 and in small quantities produced in our time. The design of the machine was engaged E. Gusev. Machine was produced in several modifications, among which was a limousine ZIL-4104, rough terrain vehicle ZIL-41041, station wagon ZIL-41042, two-door convertible ZIL-41044 and limousine ZIL-41047. All machines were standardized according to the main components.
Car ZIL-4104 was equipped with a V-shaped 8-cylinder "eight", three-stage hydromechanical transmission, ventilated disc brakes on all wheels. The seven-seat body installed on LON-zeronos frame. Wheels with 16-inch tires. The car is equipped with two air conditioners, stereo equipment with six speakers.
ZIL-4104: engine 8-cylinder, V-type, displacement 7694 cm3, power 315 HP; automatic transmission; front suspension is independent, torsion, rear — dependent, on longitudinal leaf springs; brakes on all wheels — disc; speed — 190 km/h.
Recommend to read
The ZIS-110
Since 1936 the Automobile plant named after Stalin (ZIS) in addition to the famous "trentodoc" ZIS-5 was produced and Executive cars. The first limo was the ZIS-101, was designed by the...
GAZ-14 "CHAIKA"
Gorky automobile plant in the postwar period in addition to building trucks. middle class car "Victory", and then "Volga" was produced and Executive cars, the first of which was the...