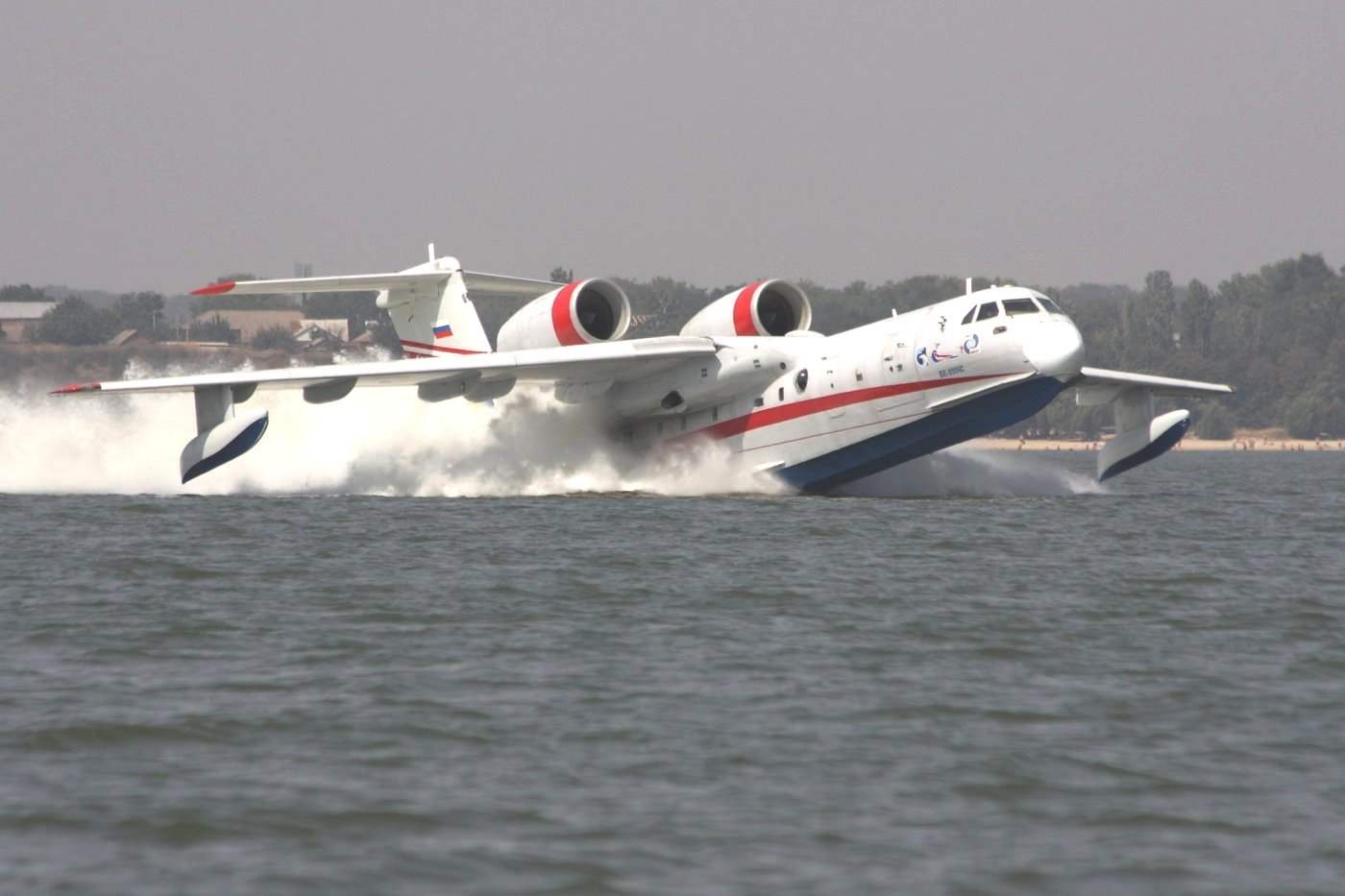 In late September 1998 in Irkutsk, an event occurred that had no publicity, but, nevertheless, its significance is far beyond the scope of this Siberian city. From the airfield of the Irkutsk aviation production Association in the skies the plane-amphibian be-200. Machine created by the Taganrog aviation scientific-technical complex (TANTK). G. M. Beriev and built at the Irkutsk aviation production Association (IAPA), has opened a new page in the development of hydroaviation.
Historically, since the early days of its existence tand its main customer was the military, so by the Taganrog aircraft is much more frequently carried on their fuselages stars than civil registration of Aeroflot. Although work on the projects of various civilian cars were made in the Bureau constantly, the vast majority of them have remained on paper. In the Soviet Union at the forefront of money for defense projects, the implementation of which Taganrog design Bureau played a significant role. However, with the arrival of concepts such as "restructuring", "new thinking" and of course "conversion" has changed a lot.
In Taganrog in this period was in full swing work on anti-submarine plane-amphibian A-40 "Albatross", was first flown in December 1986 it is not Surprising that simultaneously with the creation of the main (anti-submarine and search-and-rescue) A-40 was considered by him a possible civil modifications. However, the analysis showed that the need for civil customers in such a large amphibians will be negligible. Therefore, in parallel with the A-40 worked in a civil multi-purpose plane-amphibian A-100 (take-off weight 21 — 22 tonnes), designed to fight forest fires, passenger and cargo mail transport, search and rescue operations, patrolling 200-mile economic zone, fishery and ice reconnaissance of the sea.