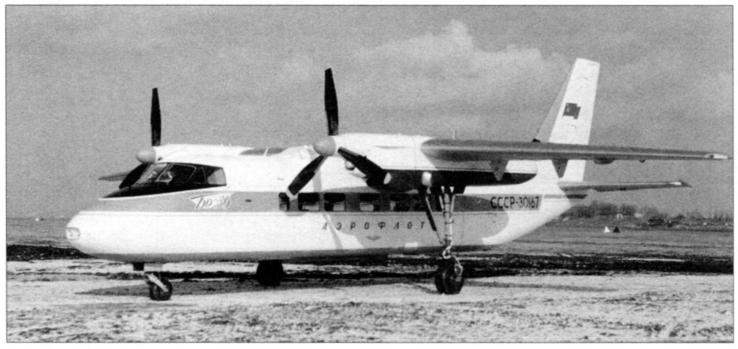 A passenger plane Be-30 was created at a difficult time for headed by Gurbanguly Believin design office time. The euphoria associated with the development of rocket technology led to the fact that the main customer in the face of the Ministry of defence has sharply reduced the development of new aviation technology in General and seaplanes in particular. The staff of the Taganrog machine-building plant (that then became known as OKB G. M. Beriev) had to look for the use of their forces and to try myself in new areas. It was decided to participate in the creation of machines to replace the mass, but by that time, already obsolete aircraft of local airlines An-2. This plane (the future of An-28) has also began to design at OKB O. K. Antonov.
Work on the new lightweight passenger aircraft short takeoff and landing Be-30 (the designation within OKB – product "P") with two turboprop engines TVD-10 started under the leadership of G. M. Beriev in 1965
Required runway length for the new aircraft was estimated to be equal to 550 – 600 m. In this case it would be based on 95% of the airfields of the Soviet Union. In the first variant of the be-30 was recalled by the layout appeared much later "Gzhel". "Highlight" of the project was the "spark" of the two turboprop installed in the nose of the plane and worked on one screw. However, later came to a more traditional pattern of a twin-engine cantilever monoplane with high wing. But also here has not done without innovations. Takeoff and landing performance of the be-30 had significantly improved the planned installation of transmission, linking the engine.