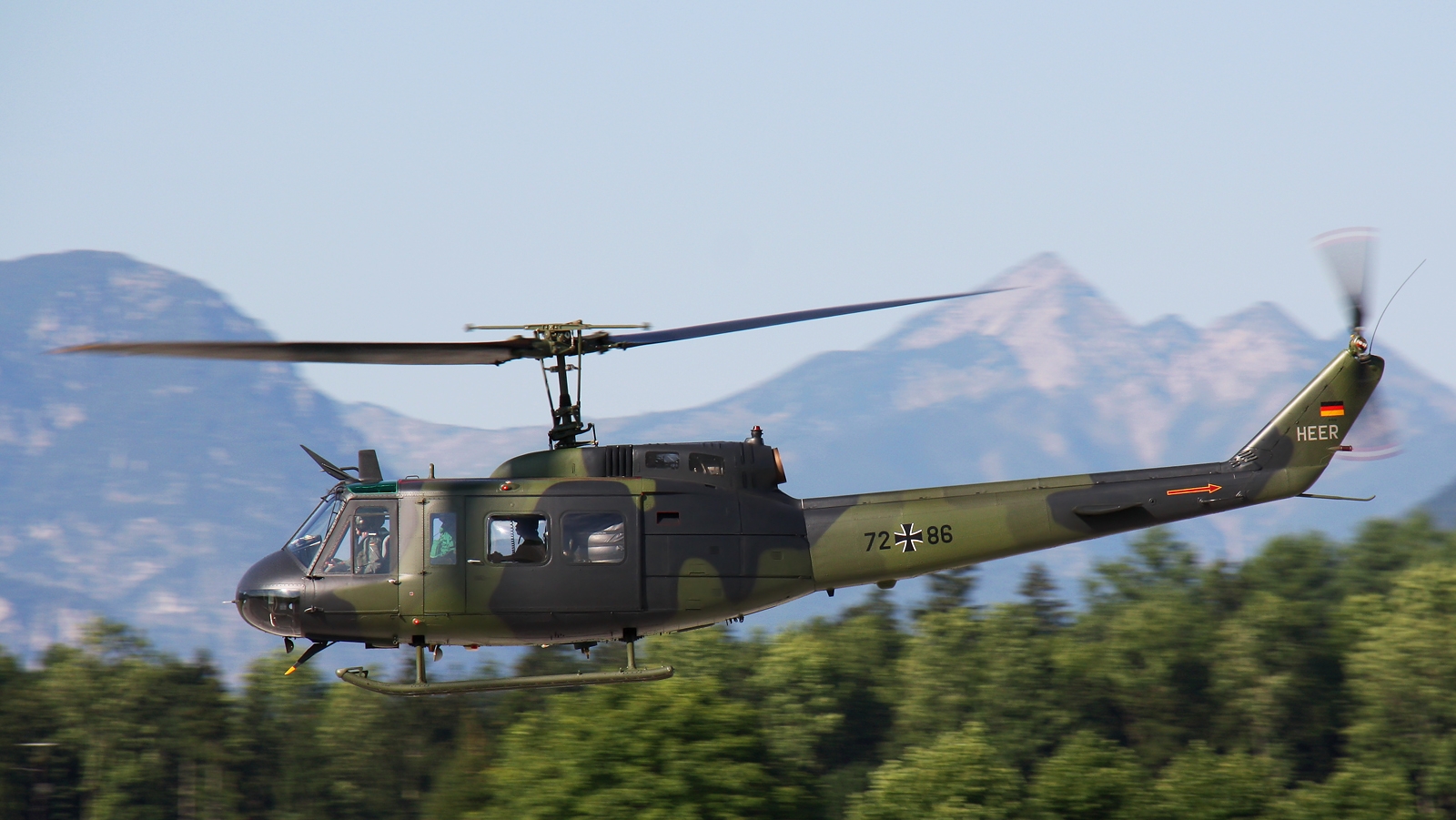 The first successful experience of using helicopters in combat operations in Korea 1950 — 1953 showed that the U.S. army urgently needed a multi-purpose light helicopters, able to perform tasks on landing and transportation of troops, for fire support of infantry and evacuation of the wounded, to support the transport and liaison helicopters.
One of the most promising attempts to create such a machine — design firm Bell Helicopter Textron Inc. helicopter models 204, which has become basic in the production of light multipurpose vehicles such as the UH-1 and BELL 214, as well as combat an-1 "Hugh Cobra".
Machines of this model was produced until the 90-ies of the last century and was used in 77 countries around the world. They were made not only in USA but also in Italy, Japan, Germany and Taiwan. Advanced light multipurpose helicopter UH-1N planned to produce in the United States until 2000.
The BELL 212 is a civilian multi-purpose variant of the UH-1N. The streamlined fuselage, of the aircraft type, with a relatively large midsection. For quick loading and unloading of passengers and Luggage the rear cockpit has a wide sliding side door. The crew cabin is equipped with a couple of chairs, heated, ventilated, with a good view. The cab doors open forward and, if necessary, can be discharged.
Twin-engine powerplant. The engines are arranged horizontally above the rear cabin and connected with a monocoque two-bladed semi-rigid all-metal propeller through a gearbox transmission. Original ski chassis allows you to install an inflatable nylon bags for a water landing.
BELL 212 (UH-1N): the diameter of the rotor 14 690 mm, the empty weight of the helicopter 2787 kg maximum weight 5080 kg, engines: United Aircraft power 671,4 kW, maximum speed of 259 km/h, dynamic ceiling 4330 m.
Recommend to read
THE BENCH IN THE HALLWAY
MATERIAL: metal rod Ø 4 and 5 mm, cut sheet metal with a thickness of 2 mm, Board thickness 18 mm three-layer plywood, bolts М3Х20 mm, glue for wood, colorless furniture varnish, primer...
FRAME TO THE MIRROR
MATERIAL: metal rod Ø3 mm, a rod of square cross section 8X8 mm, flat metal section 2X15 and 3X15 mm, plywood 10 mm thick, thin plywood, mirror, screws 4x10 mm, colorless furniture...