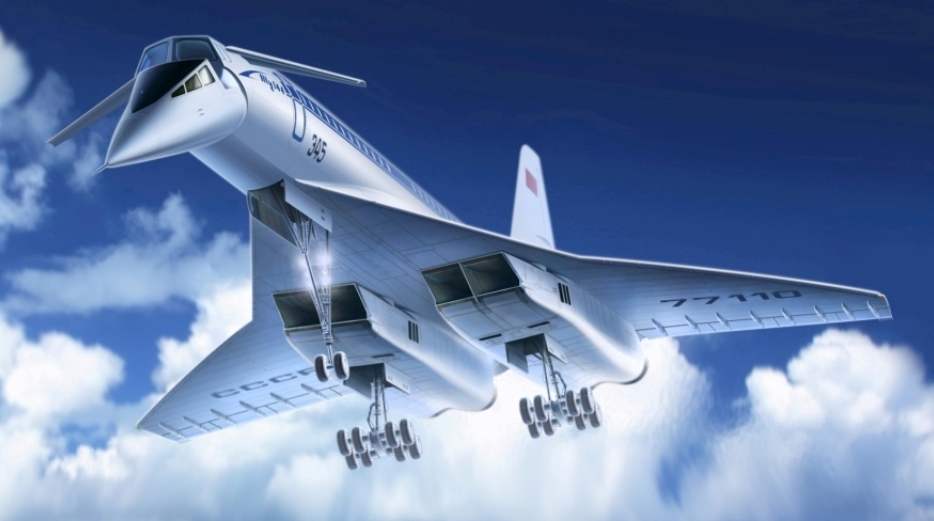 The first post-war years were marked by the aircraft industry in the rapid development of jet technology. To increase the thrust of gas turbine engines, their efficiency and, most importantly, reliability has allowed us to start building the first jet Airliners. Their success, despite a number of mysterious, at first glance, the disaster was huge, and overcome the "sound barrier" military aircraft and even gave rise to the opinion that passenger planes may have to fly faster than sound. Of course, there be willing to create such a machine, and on paper they all turned out smoothly. It seemed sufficient to reduce the specific fuel consumption of the engine and increased to the necessary level of aerodynamic quality of the airframe, and aircraft, and competitive – ready. However, the reality was much more complicated.
The first researches on creation of supersonic passenger aircraft (PCA) joined the British. This is understandable, because the British experts in the early 1950s were the most knowledgeable in the field of engine, is the Foundation of world aviation. However, it all started with the study of aerodynamic configurations a variety of schemes – from the classic with the tail to "duck" – with the destabilizer and placed it on the Elevator.
In the end, I came to the conclusion that the most appropriate scheme ATP is the devil-hostka. This way went the Americans during the creation of bombardirovschika XB-70, the British and French during the development of the "Concord".
After the British to design such aircraft began in OKB-23 under the leadership of V. M. Myasishchev, and was made far-reaching conclusions concerning the choice of the main parameters of both airplane and its engines. But since myasishcheva in 1960, was removed from the design activities, appointed chief of TSAGI, the laurels of the Creator of the PCA went to the OKB of A. N. Tupolev.