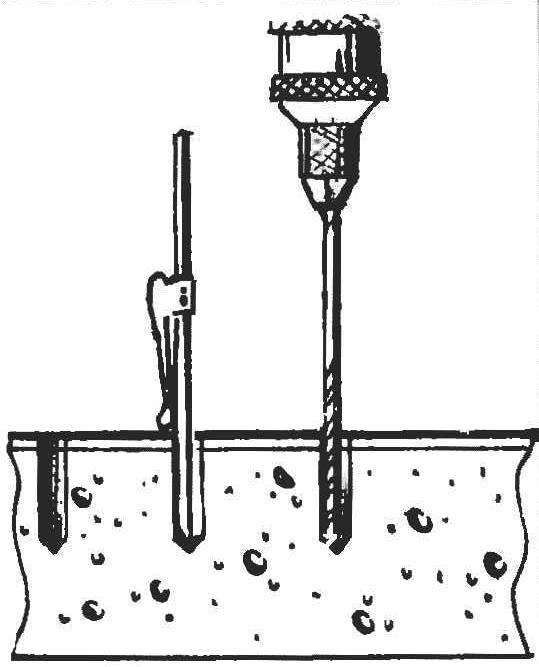 The pressure from the collet pencil, put on the shank of a suitable diameter drill bit, turning it into the simplest depth gauge required for control when performing nescopeck, equal to the depth of the holes.
Recommend to read
SMALL INCUBATOR
An incubator for breeding chickens at home can quickly to make, having a thermostat with indicator light on and the cord with plug (eg, burnt-out iron), a couple of 300 Ohm tubular...
NOT A BRUSH, AND ROLLER
Not so easy to hold on the wall paint a straight line but still the same width — any brush here — unreliable assistant. Easily cope with this task will fail if the manufacture is shown...