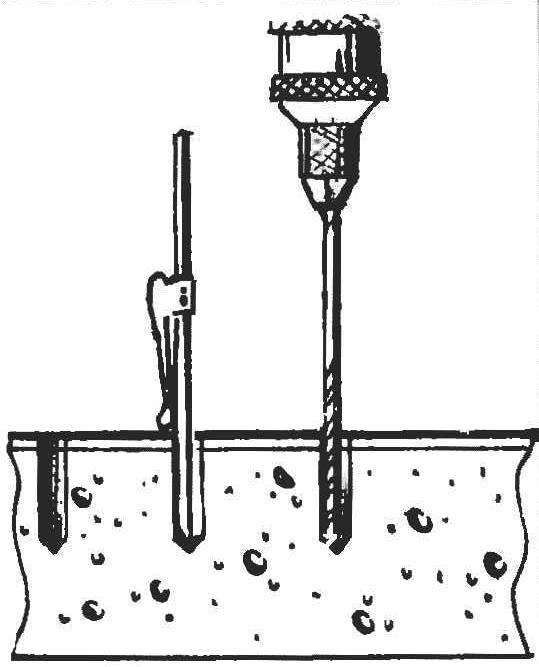 The pressure from the collet pencil, put on the shank of a suitable diameter drill bit, turning it into the simplest depth gauge required for control when performing nescopeck, equal to the depth of the holes.
Recommend to read
AT A GIVEN DEPTH
Working with woodwork, often having to make cuts at a certain depth under the grooves, joints. If they have to perform a lot, they should set on the saw kind of stop depth. He is going...
CAP VS SAWDUST
When drilling holes in the ceiling sawdust get in your eyes, that interfere. To avoid this, put the drill bit on the cap of the cream or shampoo.