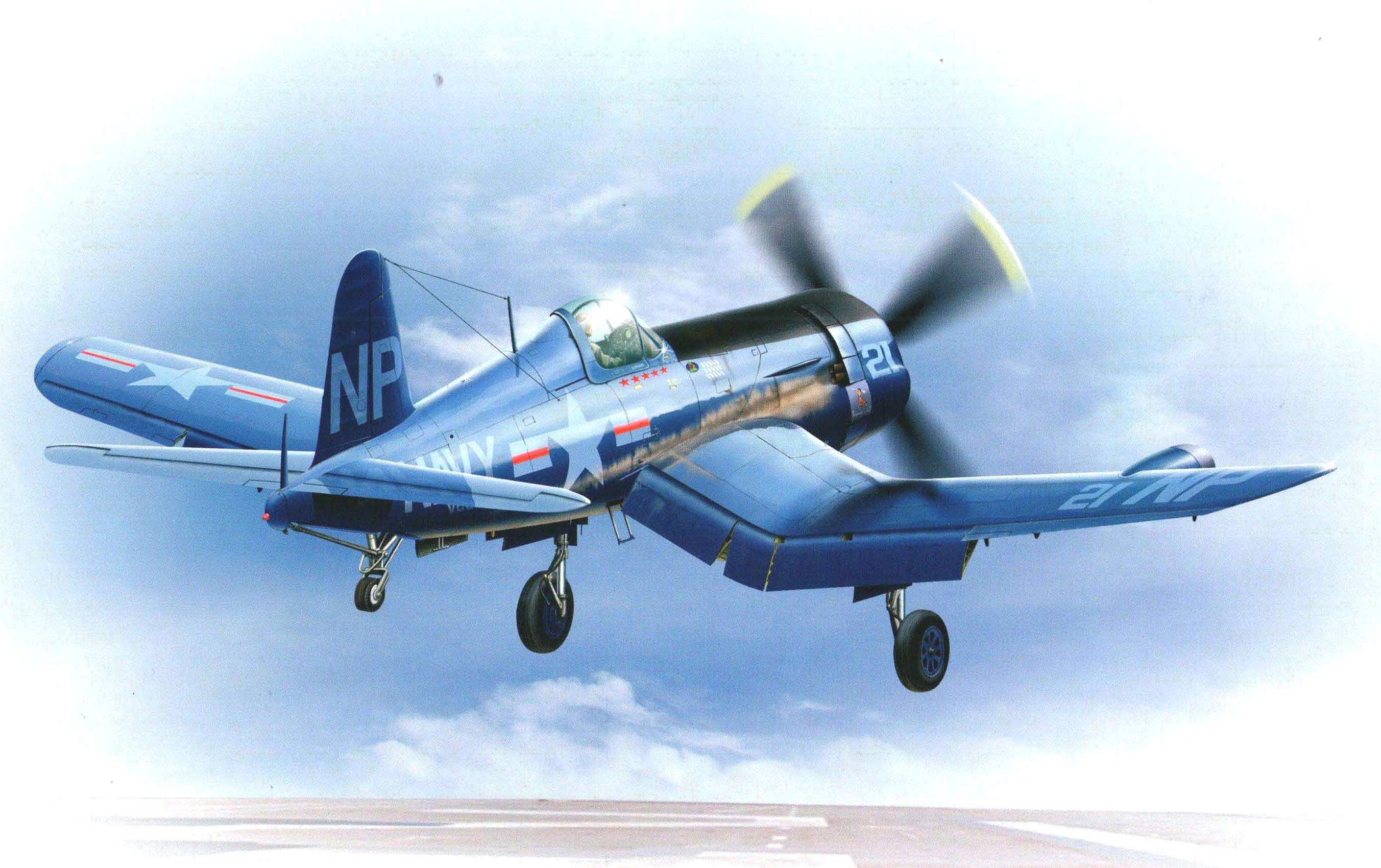 It is believed that his first sortie in world war II Corsair fighter made on 12 February 1943. On this day a dozen of these aircraft from squadron VMF-124 arrived at Henderson airfield and immediately engaged in military work. Twice the aircraft rose into the air to accompany the group patrol bomber PB4Y-2 Privateer, which struck at Japanese ships. Both departure went smoothly thanks to the fact that the Japanese aviation special activity did not show.
Position in the air changed significantly on 14 February, a date in the future went down in history as "the Massacre on Valentine's day". The Corsair fighters were again accompanied by the Privateer, but this time the escort was reinforced by fighters R-38 and R-40.
To intercept the group rushed 50 Japanese A6M Zero, which was tied up combat outposts and broke through to the PB4Y-2. The result of air combat shocked the American command – patrol group and the strength of the escort lost two bombers, two F4U-1, four P-38 and two P-40 shooting down with only two fighters. Another Zero has faced in a frontal attack with Corsair. The reason for this defeat was the low level of training of pilots of VMF-124, which took place just a short 20-hour training course.