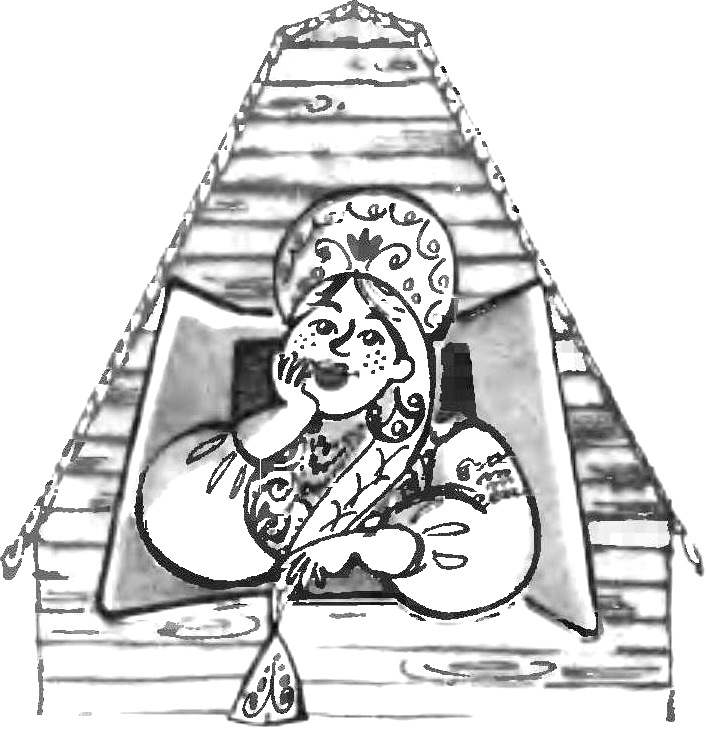 Houses of this design are popular with gardeners, they are simple and affordable to build; a set of materials required for each, cheap enough; moreover, this two-storey cottage has a very original and attractive appearance.
Garden house "Teremok" consists of two rooms and a kitchen; furthermore, a veranda, a loggia, pantry. It was built from abundant building materials. The Windows in the rooms are wide, offering plenty of light and give a good overview of the garden.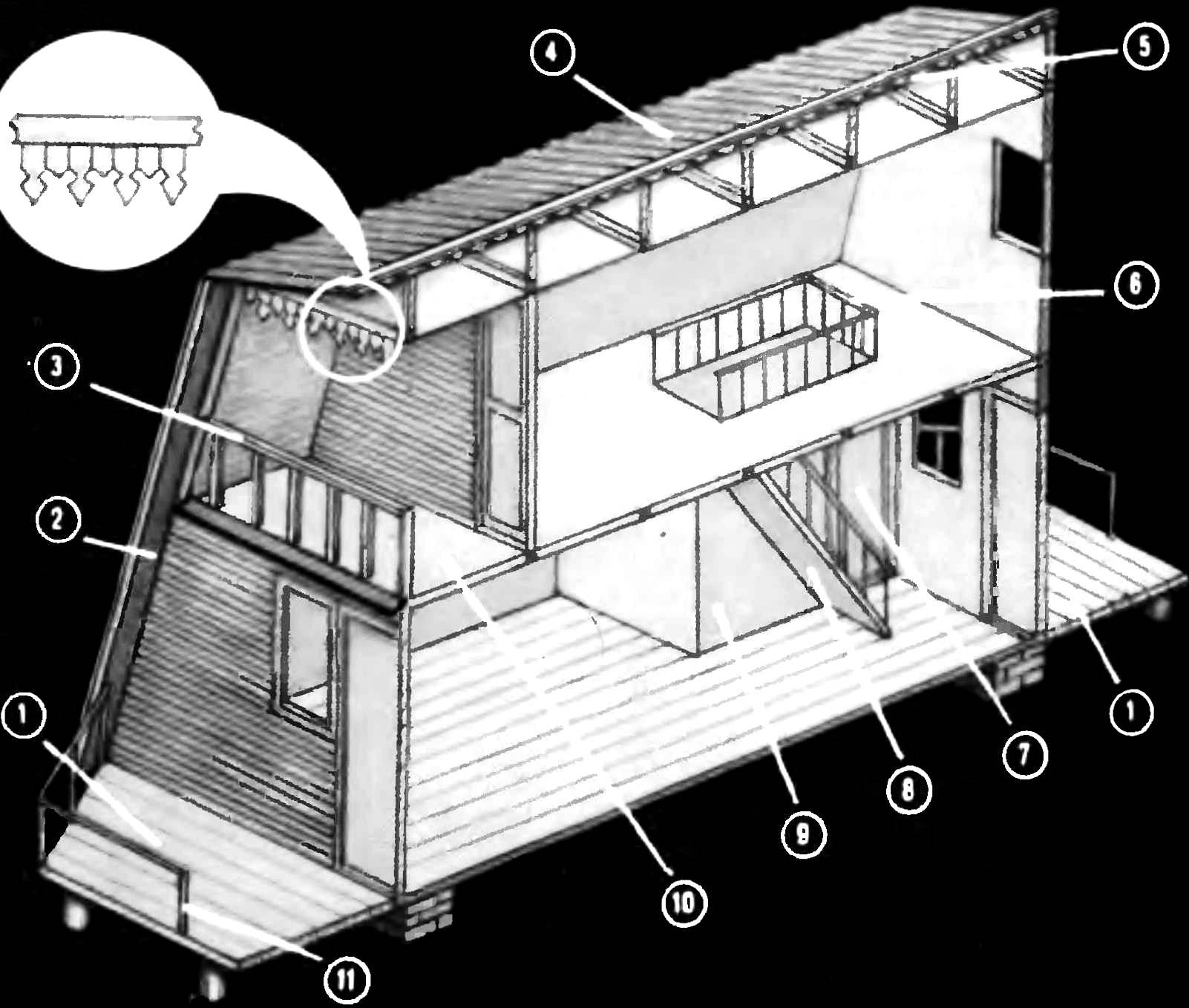 The figures in the picture marked with:
1 — lifting the veranda, 2 — overhang, a 3 — fencing the loggia, 4 — roof, 5 — a ridge Board, 6 — fencing the hatch in the floor of the attic, 7 — door, 8 — staircase 9 — wall pantry, 10 — loggia, 11 — fencing of the veranda.