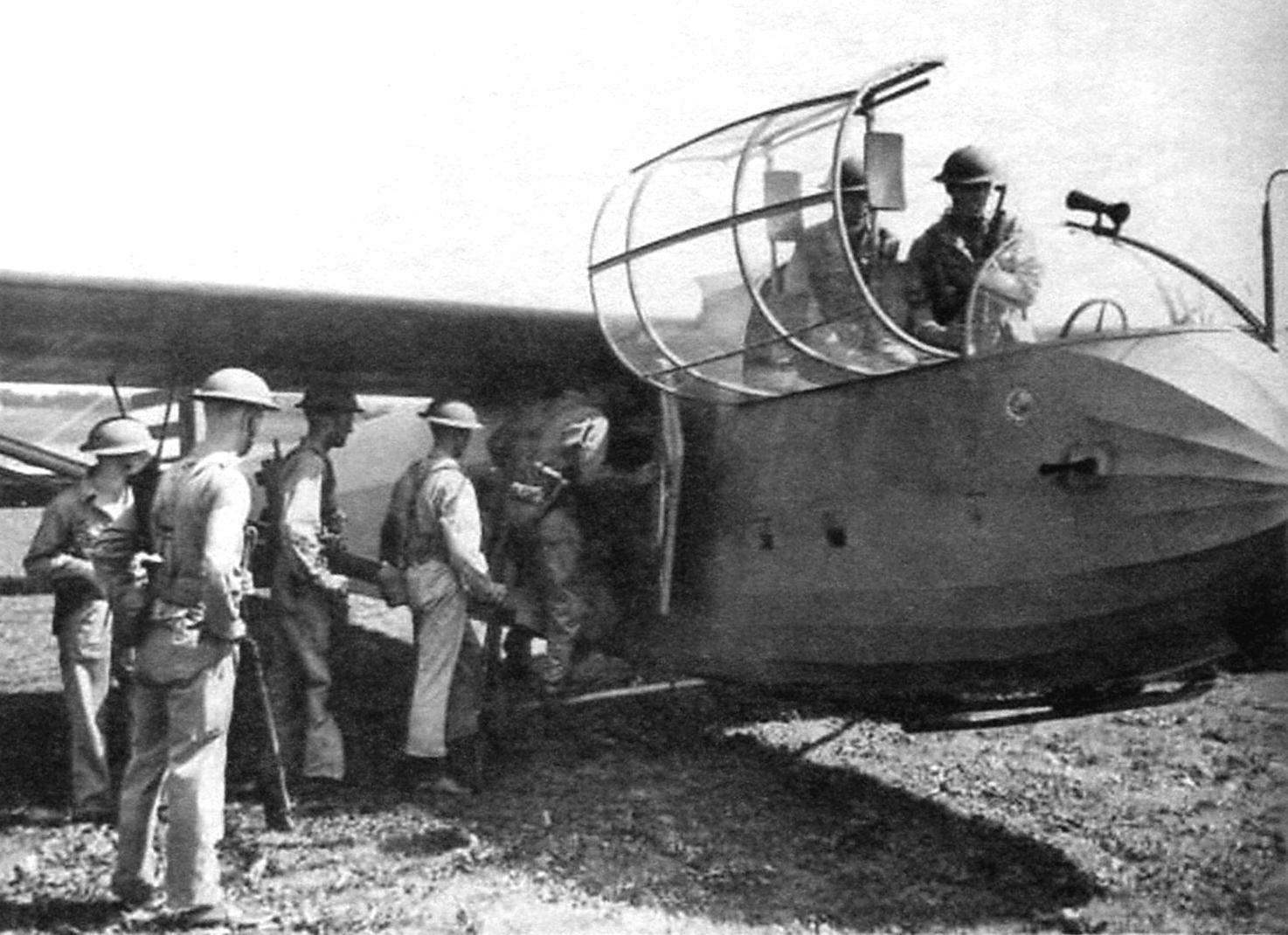 In February 1941 Aviatsionny corps of the U.S. army (the predecessor of the air force, U.S. army) became interested in the possibility of using gliders in the landing and transportation operations. As a result, by March 1941, developed the preliminary requirements for two types of gliders for the transport of eight and 15 people. These requirements sent to eleven firms, but only four of them said that they are ready to start work. It was "the Frankfort, sailplan company", "Waco aircraft company of Troy", "Bowles, sailplan incorporated and the St. Louis aircraft Corporation". Other refused to participate in the contest, being involved in the implementation of other military orders, or citing the lack of necessary capacity or experience. To the stage of construction of prototypes of the gliders made it two companies.
Signs of the gliders in the US army consisted of two letters – S (Cargo cargo) and G (Glider – glider), followed by a hyphen and the sequential number of the model. Have the prototypes ahead of you added the letter X, for example, the XCG-4. Vehicles of small series made to military trials, instead it was the letter Y. the First production version was distinguished by the letter A after the symbol (e.g. CG-3A), the second, and so on.
The first order for the creation of the two aforementioned transport of gliders, eight-seat XCG-1 and XCG pjatnadtsatiminutnogo-2 in may 1941 gave the company a "Frankfort". However, the case went wrong – the company was not satisfied with the terms of the contract, and during static testing her glider collapsed. In the result, the air corps cancelled the order, and the firm started production of double training gliders.