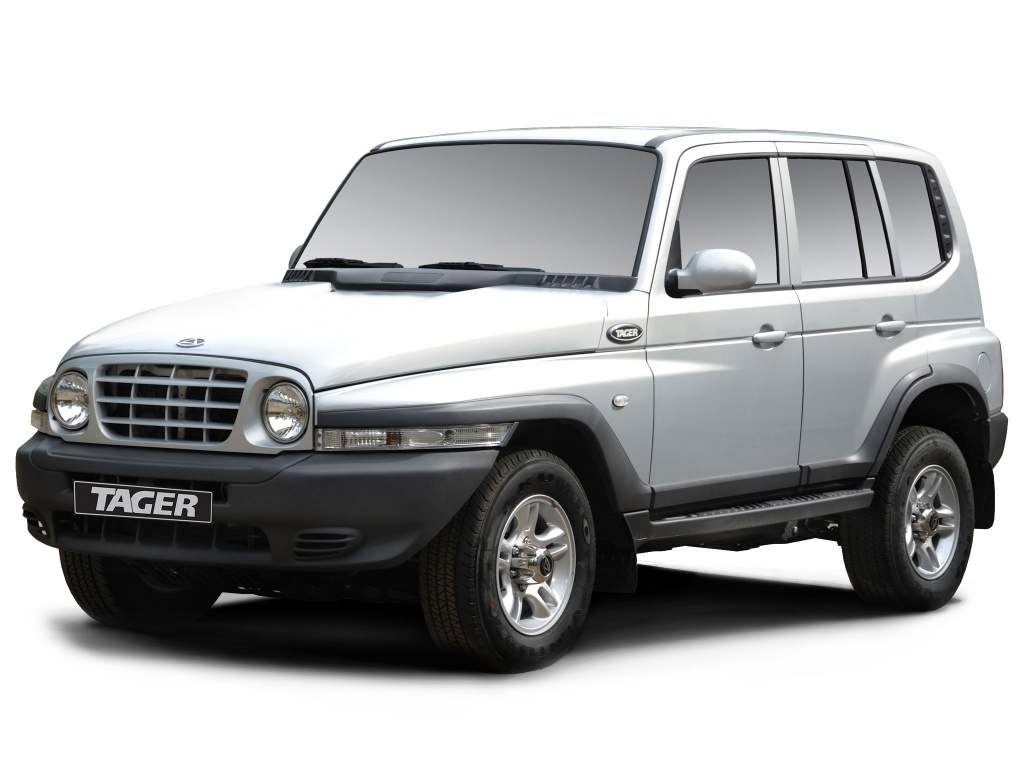 To find the roots of the TagAz TAGER SUV, which today issued the Taganrog car factory, will have to go to South Korea in 1950, where the company Hadonghway Motor Company was building license of JEEP car production for the needs of the US Army. In 1984 the company was named Ssang Yong Group. And two years later it merged with the firm Keohwa Motors, releases Korando SUV (analogue should be replaced with the JEEP WRANGLER), and by the end of 1980 organized the release of a jeep, "based on the" GRAND CHEROKEE.
In 1996, with the company Ssang Yong rolled off the second generation crossover – the KORANDO KJ. In 2005, he was replaced by a new car, and the right to industrial assembly of precursor and appropriate plant equipment purchased Taganrog Automobile Plant.
TagAz TAGER – the name given to this new Jeep to Russia. It is a three-door frame korotkobazny AWD wagon with a manual transmission or hydromechanical automatic transmission.
The machine is available in five trim levels. Version T1 – RWD, with ABS, hydraulic, air-conditioned, 140-horsepower gasoline engine and manual five-speed transmission. T1 T2 version is different from just the fact that it is all-wheel drive. Version TK and T4 – 120-horsepower diesel engine with manual or automatic transmission. T5 version is the most expensive, in-line 220-horsepower six-cylinder engine and automatic transmission.
TagAz TAGER: length 4330 mm, width 1841 mm, height 1840 mm, 2480 mm base, ground clearance of 195 mm, curb weight 1860 kg, maximum speed version with a 3.2-liter 220-strong turbodiesel – 170 km / h.
Recommend to read
THE TAPE — ELECTRIC SHAVER
I read your magazine with ten years. other Hitrino "on their heads wrapped". Tell about your. The tape had deteriorated power cord. But I had another, from a broken shaver. However, plug...
DIAGNOSIS — MONITOR
The ancient Roman principle of "divide and conquer" is acceptable when... the diagnosis of PC monitor. Especially when you want to find out: is good program for display or handling his...