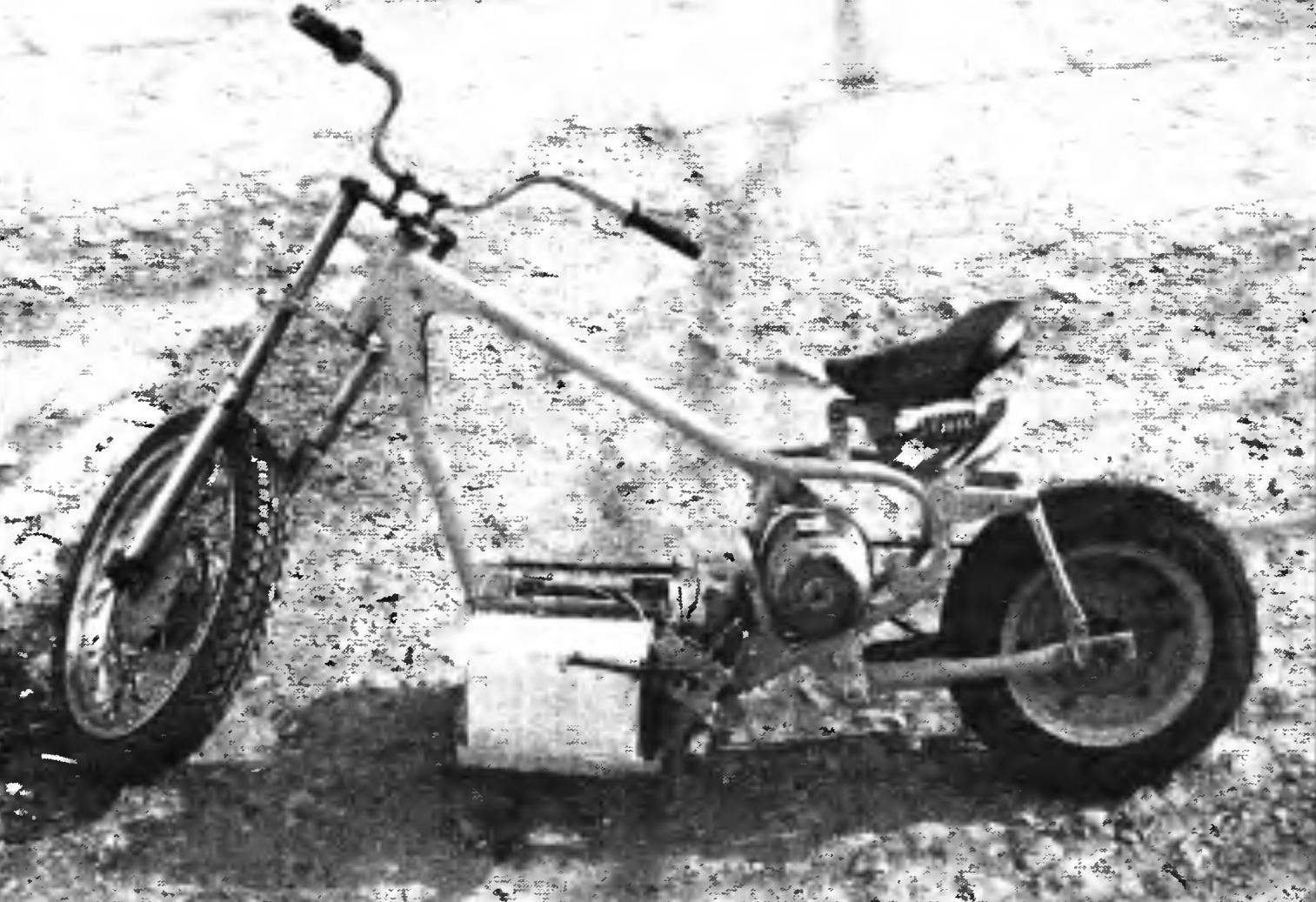 Ecology and environmental protection are becoming increasingly relevant topics in the world. Constantly more stringent requirements for emissions of harmful substances by vehicles. Therefore, the major manufacturers are developing and start producing electric and hybrid cars. To reach these developments and to our country.
And if the evolutionary direction of development of the automotive industry are defined and dealt with by the professionals in the category miscellaneous vehicles — nepahannoe field for research, analysis and creation of new types of equipment for active leisure, household chores, initial training, etc.
For the latter of the listed goals and design Association center of children's (youthful) technical creativity of the city of Beloretsk in Bashkortostan Republic took the decision to construct environmentally friendly, simple, reliable and safe in-vehicle operation. The General view was that such was to be electrocycle.
As the power unit chose an electric motor with bonded magnets from scrapped computers, he drew our attention to the workmanship and high efficiency (when working is almost not heated).