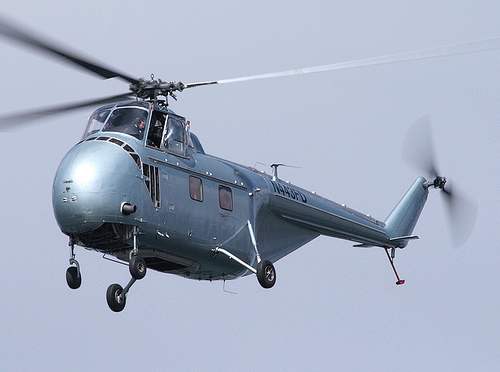 Helicopter S-55 Sikorsky Aircraft company, part of United Aircraft Corporation, was designed and built in the late 1940-ies, during the period of rapid progress in the global helicopter industry, becoming a significant success of its designer, Igor Sikorsky. By this time, the aircraft designers and military ceased to consider helicopters as merely exotic aircraft. Before them were staged combat missions of a wide range of: supplying troops in remote areas, landing, fight enemy submarines, aerial photography, rescue of crews of downed aircraft, setting smoke screens, laying communication lines, and aerial surveillance.
The helicopter could be also essential when conducting amphibious operations in a nuclear war, when most airfields and military bases could be destroyed in a nuclear exchange. In these conditions it was assumed before the attack of the enemy secretly to disperse the landing force and their subsequent concentration in the landing place, using for this purpose a large number of transport rotary wing vehicles.
To implement these ideas needed a reliable car, capable of carrying 10 to 20 men, or about a ton of cargo. Held also armed search and rescue double and triple helicopters on the role of transport workers was not good.