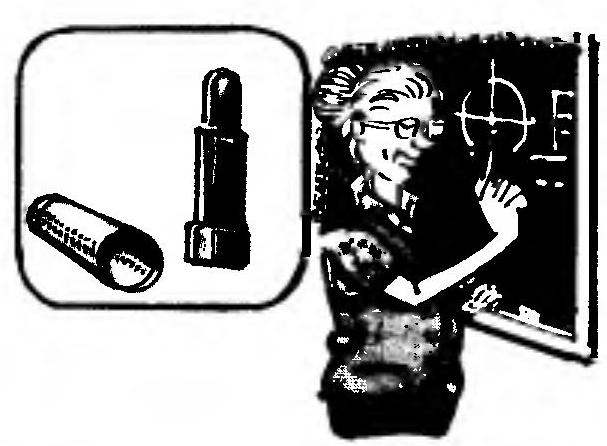 Daily Teacher have to write on the blackboard with chalk. Inconveniences that arise when working with him, related not only to the need every time to wipe or wash your hands. Chemical substances included in the composition of chalk, often cause skin irritation, and the nails become fragile and brittle.
Make a nice gift for the teacher, using the empty box of lipstick. Instead of sliding the receiver insert the block of chalk, and fit its size with a knife or, on the contrary, having compacted paper tape.
Recommend to read
AT THE DOOR BARKS… A TAPE RECORDER
In these troubled and difficult time when the crime situation every year more complicated, the important importance of watchdog and signaling device that protects property from...
Options
Another interesting application of the foam found young athletes - "fighters" from Omsk Kühtai. For several years, they are on the original foam models with motors are not only...