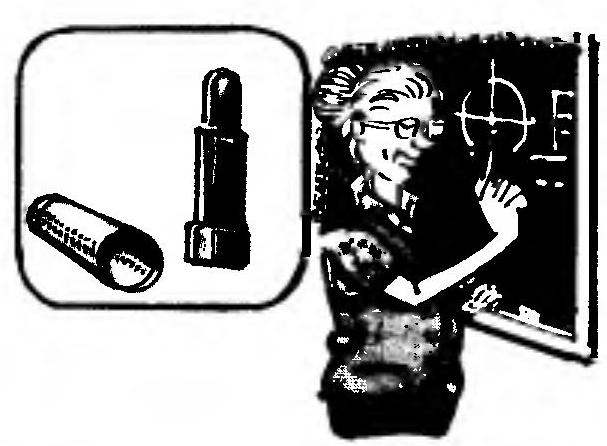 Daily Teacher have to write on the blackboard with chalk. Inconveniences that arise when working with him, related not only to the need every time to wipe or wash your hands. Chemical substances included in the composition of chalk, often cause skin irritation, and the nails become fragile and brittle.
Make a nice gift for the teacher, using the empty box of lipstick. Instead of sliding the receiver insert the block of chalk, and fit its size with a knife or, on the contrary, having compacted paper tape.
Recommend to read
ENTER FOR FIREWOOD
Anyone with a stove or fireplace, we have to hold them the wood. Offer a simple device to facilitate this work. In a round handle of wood (a scrap of the shovel), a few stepping back...
THE CELLAR… IN THE KITCHEN
In a kitchen furniture factory production somehow not provided any special locker for storing vegetables. For croup and utensils easy to adjust and offered by manufacturers of various...