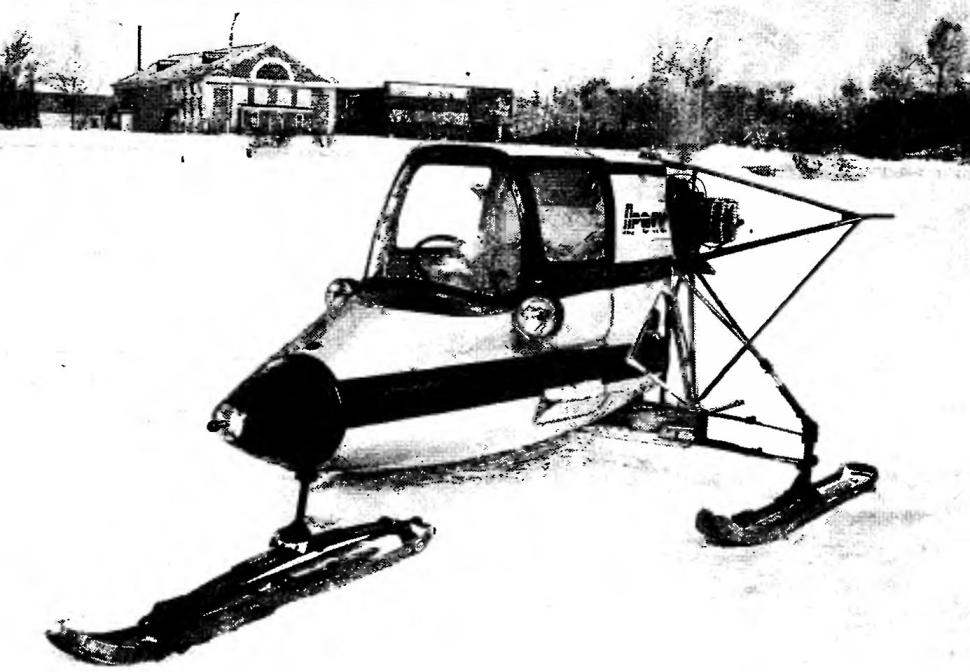 The journal "modelist-Konstruktor" already published materials created by skilled craftsmen in Altai region opposed two-cylinder engines with integrated gearboxes (No. 3, 1987, and No. 8 for the year 1989). Now — the story of the machine for which they are intended, as well as an improved engine, M-40, assembled from parts motorcycle motors IZH-P-4 and Il-W-5 and tractor "poscache" PD-10.
The villagers steppe of the Altai, as the inhabitants of the far North in the winter just need a reliable and fast vehicle. Especially it need Rangers, hunters, and pastoralists. The only relatively affordable transport — a snowmobile "Buran", but compared to our larger "Space" he was clearly losing.
"Space" surpasses it in speed, efficiency — and this is when the motors are almost equal capacity, and comfort and smoothness. Owners of "storms" often becomes burnouts pistons, breaks the belt variator bounce tracks. Released details scarce as to make them difficult. Snowmobile in case of breakdowns can be fixed yourself, even rotor installation — after items for the PD-10 and "IAM" available for sale. Years of operation showed that samodelnye, oddly enough, safer serial snowmobile.