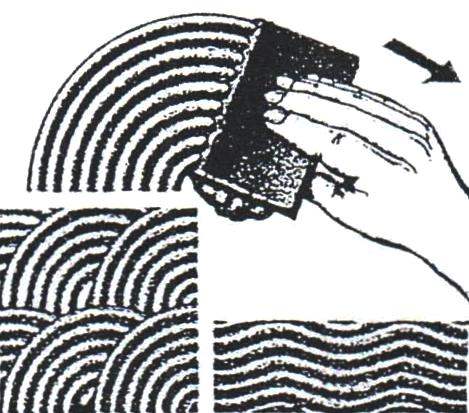 We all know that the spatula is smooth steel or rubber plate intended for plastering work. However, it can be used for other purposes. If you want to put on a wall or ceiling a beautiful embossed pattern, make yourself a notched rubber spatula. This will require a smooth rubber strip, and rezachek, which can be made of an old steel pen or trimming the steel tube. Throughout the length of the working part of the spatula to cut a semicircular groove, and the tool is ready! The finishes of the surfaces in the drawing.
Recommend to read
WARDROBE IN THE CLOSET
Narrow Cabinet-column in the hallway or bedroom very convenient for placing small items, but it requires additional space to allocate that in a small room is difficult. However, as seen...
THE FIGHTER-15
THE FIGHTER-15. Scale model 1:33. I-15 is one of the best in world practice of aircraft construction of samples of a fighter-biplane - has been developed in 1933 in Polikarpov...