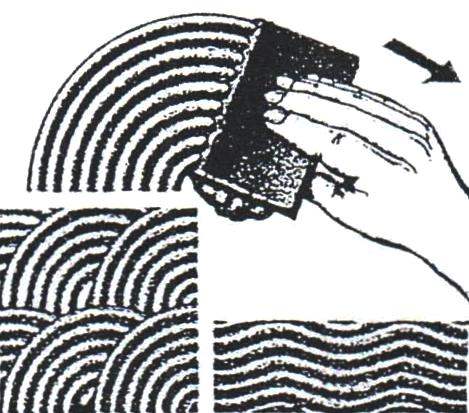 We all know that the spatula is smooth steel or rubber plate intended for plastering work. However, it can be used for other purposes. If you want to put on a wall or ceiling a beautiful embossed pattern, make yourself a notched rubber spatula. This will require a smooth rubber strip, and rezachek, which can be made of an old steel pen or trimming the steel tube. Throughout the length of the working part of the spatula to cut a semicircular groove, and the tool is ready! The finishes of the surfaces in the drawing.
Recommend to read
STROLLER-TERRAIN VEHICLE
Strange, but baby strollers designed or in the summer, or only on the pavement otherwise than to explain that they are available only on wheels! I turned on "tracked": pairs of wheels,...
WIND ROMASHKA
Water supply is an acute problem for many novice members of garden cooperatives, owners of household plots. To supply water from local sources using fuel or electric pumps it...