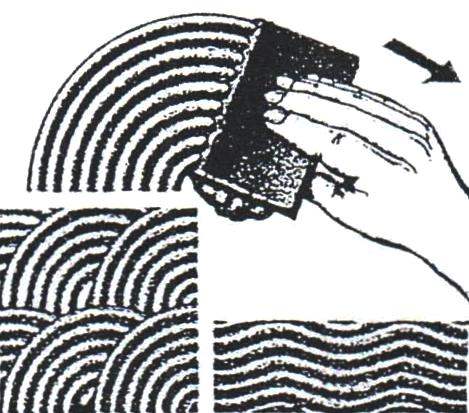 We all know that the spatula is smooth steel or rubber plate intended for plastering work. However, it can be used for other purposes. If you want to put on a wall or ceiling a beautiful embossed pattern, make yourself a notched rubber spatula. This will require a smooth rubber strip, and rezachek, which can be made of an old steel pen or trimming the steel tube. Throughout the length of the working part of the spatula to cut a semicircular groove, and the tool is ready! The finishes of the surfaces in the drawing.
Recommend to read
Il-76TD-90VD
Despite the high performance, engines and avionics of the Il-76 aircraft leave much to be desired. Excessive noise and emission of pollutants to the environment, made it impossible for...
CARS FOR KIDS COURSE
Pedal cars of the type "Card" and "the idea of crossbreeding", produced by our industry, are very popular with children. But these machines could be even more widespread, when...