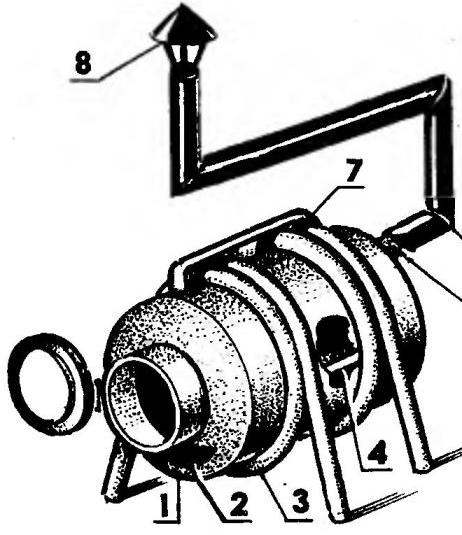 Steel sorokametrovoy a can (or jar) over time rust begins to leak, making it not suitable for storing not only food, but water. It is a pity to throw out, and not suggest. Because of the old jar you can make a good oven-"bourgeois". However, for such a "metamorphosis" will need some more stuff, but about them later.
Back to the flask. Near the neck using a chisel, cut a small Crescent-shaped hole, which will serve as podduvalom and the bottom — hole nozzle.
The very same pipe as the chimney with the cap, it is easier to get ready. Although if you want these items, you can perform most of the conventional roofing iron.