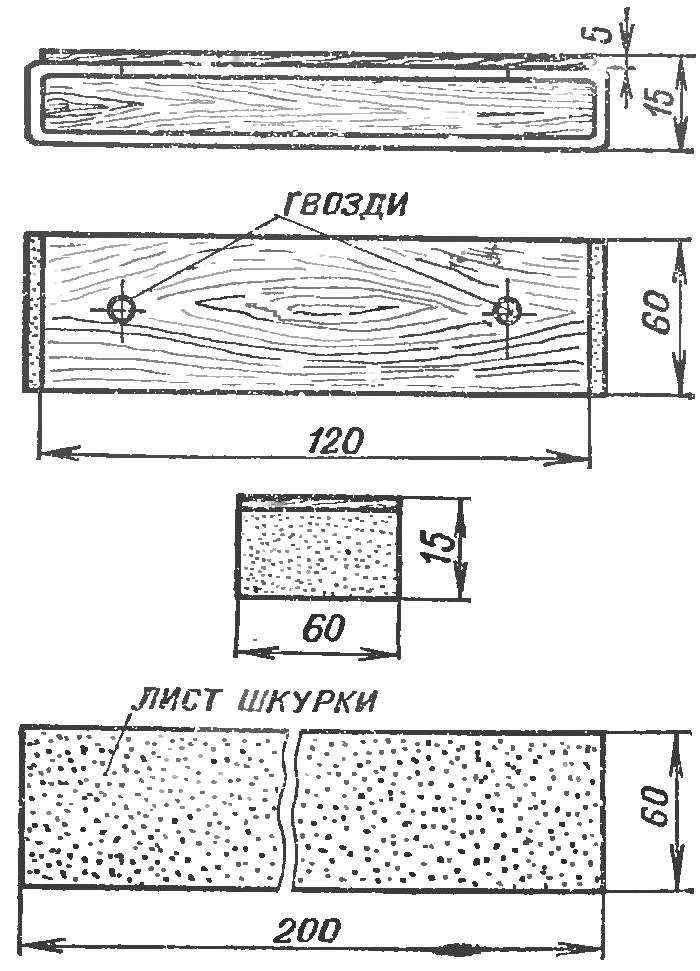 Fans of modeling and all those involved in the processing of wood by hand, useful this simple tool. For its production you will need two boards the size 5X60X120 mm and 15X60X120 mm and two nail length 15 mm. are Then cut with sandpaper, as shown in the figure. In the package you can stack 5-10 sheets, depending on the coating number.
Package wrap around plates 15 mm thick and the top nail plate 5X60X120 mm. the Tool is ready for work.
When worn abrasive coating on a sheet, tear it and use the following.
Remaining pieces of skin under the nails are also used for machining and plank clamp new package.
Recommend to read
CITY BUS ZIS-154
First bus ZIS-154 was collected on 8 December 1946. He became the country's first bus with a diesel-electric drivetrain. Machine (at first) was completed by MHI diesel-4-71, is coupled...
THE ENVELOPE OF METAL
Its really easy to bend the tin, and even better — from a thin sheet of colored metal, but of course not for sending by post.   Make at the top, not a bent valve, the opening and...