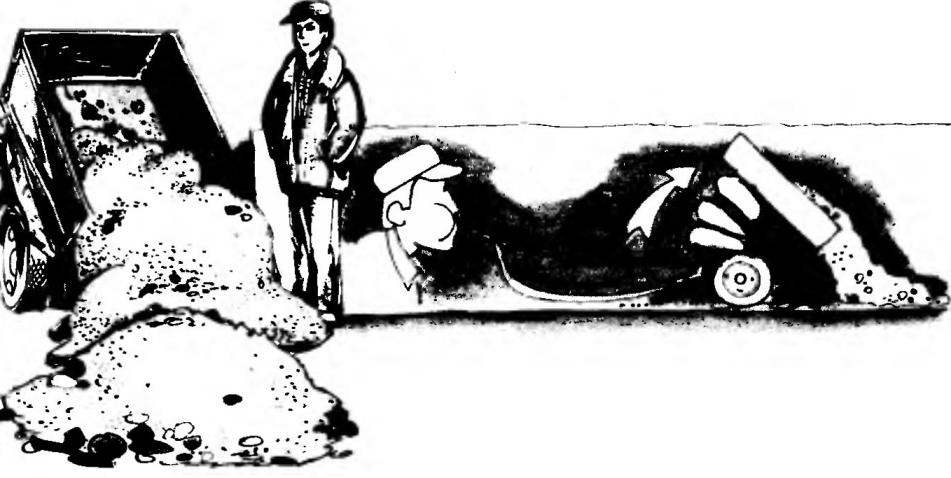 Trailers for passenger cars, turning them into a small truck, particularly popular with rural residents and owners of summer cottages. Naturally they greatly facilitate the delivery of a wide variety of goods — sand and peat, sand and manure, bricks and gravel. It is a pity that load and unload their accounts entirely by hand — with a shovel.
Offer readers the trailer-truck with tipper body. Having made yourself this, you can get rid of the problems when unloading.
It seems that there is no need to describe in detail the design itself — it is fairly traditional also repeatedly told on the pages of "Model construction". And yet to begin — a few words about the structure of the trailer.
Its frame is welded from steel tubes of square section 40×40 mm, bridge from motorized FDD, using a spring-hydraulic shock absorbers of the motorcycle "Ural". To the frame bridge secured with braces, are also welded from square tubes.