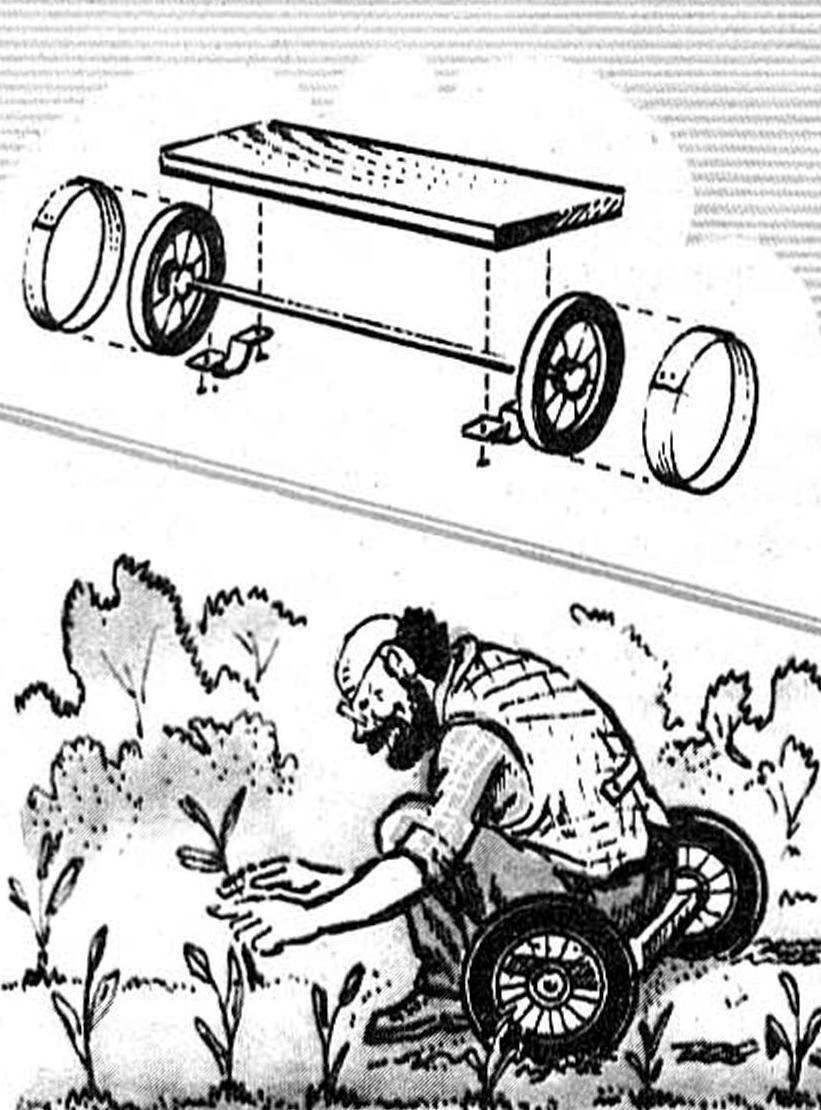 Most of the work in the garden tedious due to the fact that one has to bend down. Create some "comfort" will help mobile stool, consisting of small plates and axle with wheels (you can use ready from of old the pram). To allow the wheels sank into the ground, they should wear rings made of metal plates.
I. ABRAMOV, Moscow
Recommend to read
"ENGAGEMENT" FOR NAPKINS
Solemn or festive table sets forth certain requirements for serving: to plate, Cutlery and glasses were located in the prescribed manner, and napkins were beautifully enclosed in a...
FROM WRIST – TABLE
If you have watches that are not used, are very simple to make table. For this you need to cut from sheet metal strip, bent ,and not wearing her watch.