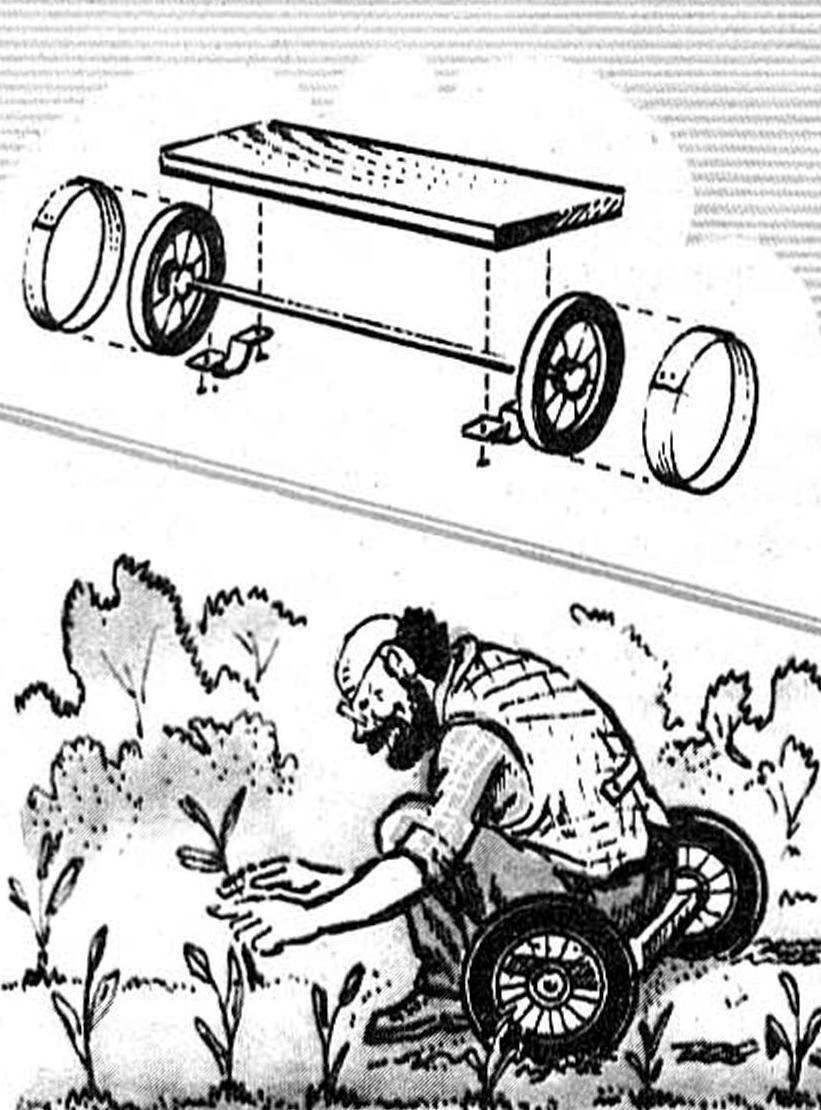 Most of the work in the garden tedious due to the fact that one has to bend down. Create some "comfort" will help mobile stool, consisting of small plates and axle with wheels (you can use ready from of old the pram). To allow the wheels sank into the ground, they should wear rings made of metal plates.
I. ABRAMOV, Moscow
Recommend to read
"FAN" FOR MOTORCYCLE
Motorcycle owners know how difficult it is to operate the motor at low speeds — for example, when the motorcycle moves along a dirt bumpy road. Without blowing counter-flow cylinders...
COIL EXTENSION CORD
Iron or drill you need in one corner of the room, and the socket is in another. In this case you can use an extension cord. And for storage you can make a simple and practical device — a...