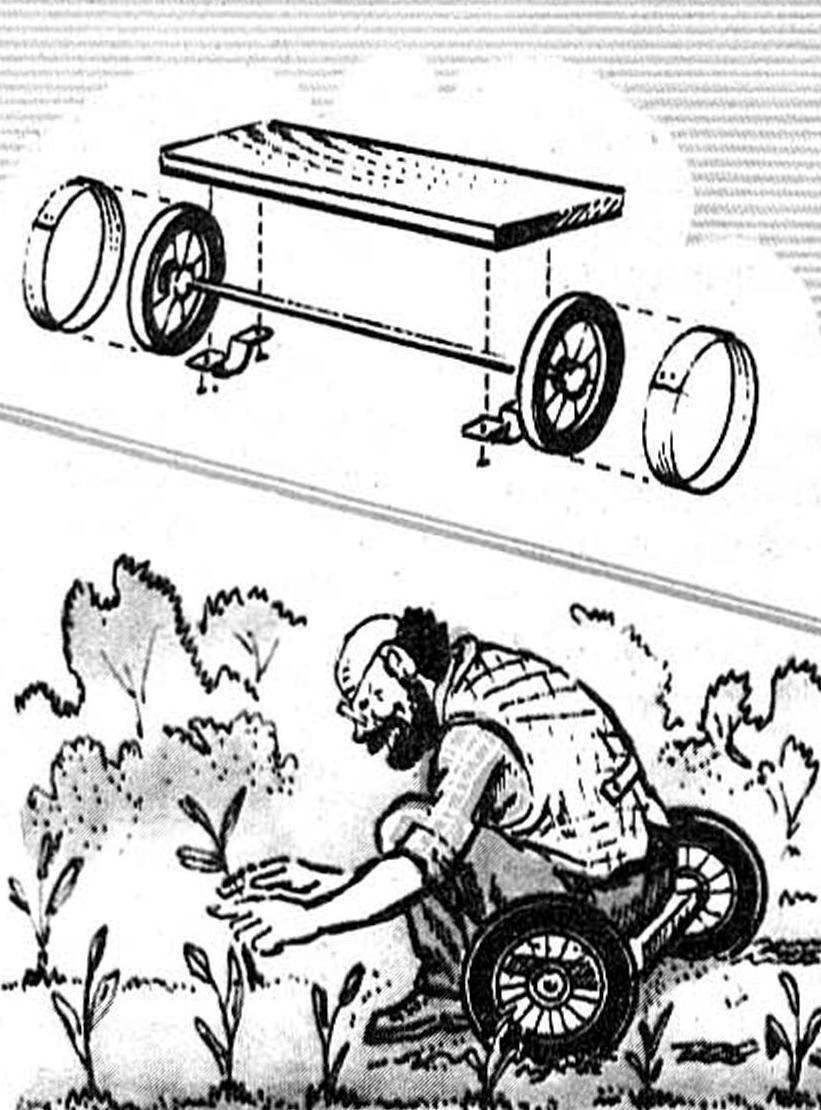 Most of the work in the garden tedious due to the fact that one has to bend down. Create some "comfort" will help mobile stool, consisting of small plates and axle with wheels (you can use ready from of old the pram). To allow the wheels sank into the ground, they should wear rings made of metal plates.
I. ABRAMOV, Moscow
Recommend to read
SCOOTER SNOWY EXPANSES
For open snow-covered expanses, in my opinion, there is no better vehicle than a snowmobile. No other ATV can not be compared with them in speed and terrain. Noise really much. But...
BUILD A COTTAGE
Plots...Only six acres. As in this tiny place and the house, and a separate kitchen-dining room, and utility area, bathroom, and garage. But you want something to put... we Offer to...