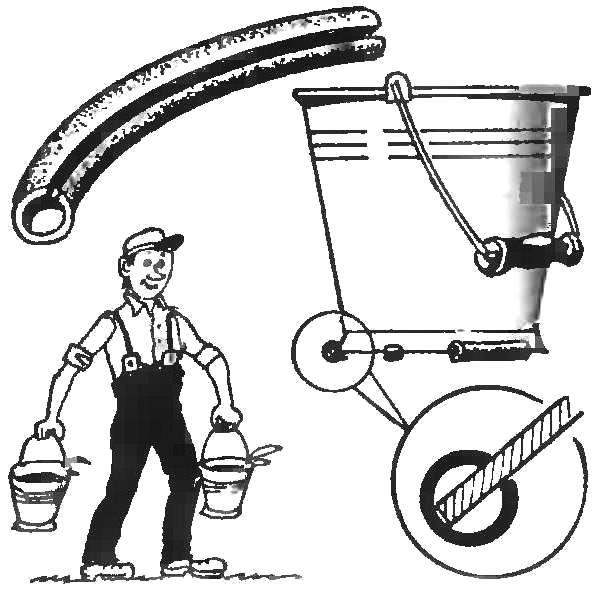 From widely used household enameled bucket weakest point — flanging of the bottom: it often chipped enamel, and the metal begins to rust. Extend bucket life possible, protecting the frame with the Assembly in the cut along the rubber or plastic tube.
Recommend to read
SPRING A BLUEPRINT
Currently in stores you can easily buy any necessary household products. At the same time, attention and creative efforts of Amateur designers more going on technically complex objects:...
Il-76TD-90VD
Despite the high performance, engines and avionics of the Il-76 aircraft leave much to be desired. Excessive noise and emission of pollutants to the environment, made it impossible for...