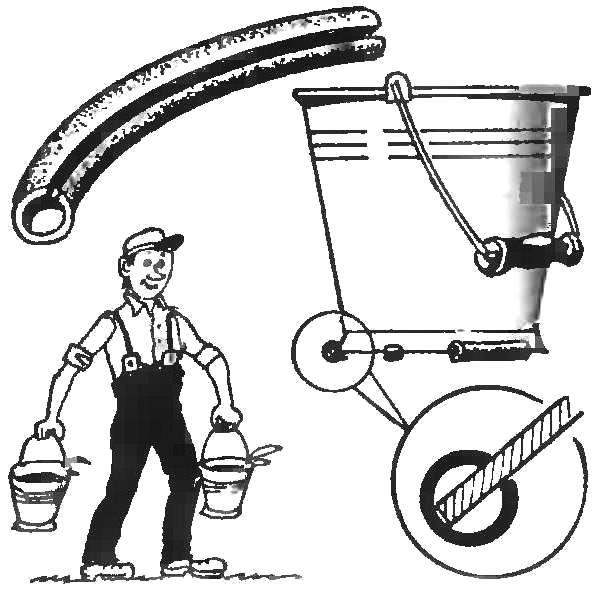 From widely used household enameled bucket weakest point — flanging of the bottom: it often chipped enamel, and the metal begins to rust. Extend bucket life possible, protecting the frame with the Assembly in the cut along the rubber or plastic tube.
Recommend to read
DELICATE HAMMER
To straighten dents on the tin, usually use a rubber or plastic mallet, because metal drummer would leave sunken footprints in the soft material. If mallet is not at hand — you can use...
THE SIMPLEST FLASHLIGHT
Yes, it's probably easier to not think. For the manufacture of such "Firefly" will need only a flat battery, the light bulb is 3.5 V and the two rubber rings or a bit of adhesive tape....