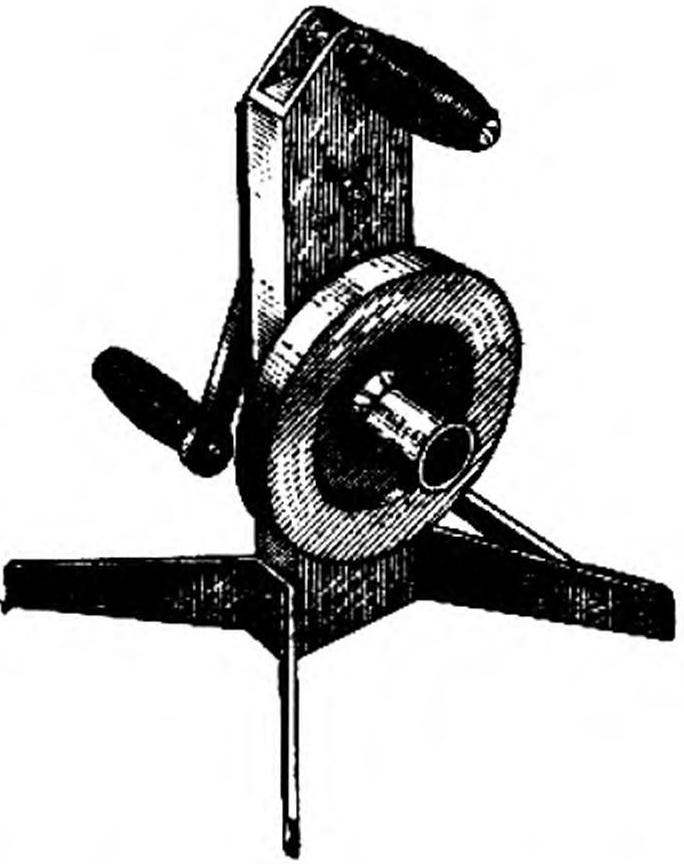 Every year the competition is less you can see modelers who runs the micro internal combustion manually, without the aid of special starter. Often using mechanical devices, electric starter with battery to use is not very convenient — too heavy batteries, and to recharge them is not always possible in "field conditions".
Mechanical hand inertia starter, which we want to offer a very simple. For its production it is not necessary to engage the gear works to make gears and toothed wheels for multiplier. Currently there are several manual sharpening with different gear ratios gear — 10 RT-10 and 16 at RT 16. For an inertia starter will need gear from two such tools. It is important that the total gear ratio of the future fixture was 30-40.
Look at figure 1. To start the engine, the flywheel and the starter spins the spinner of the model airplane is pressed against the friction bushing.