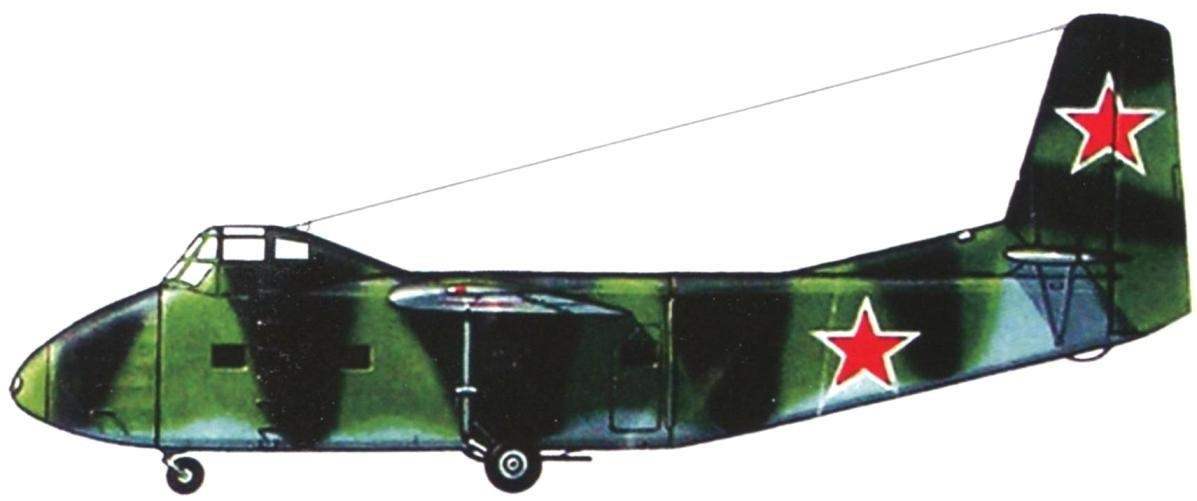 Taking into account the experience of glider landing operations of the allies during the Second world war, the Soviet government also decided to provide for their airborne troops in large gliders capable of carrying heavy weapons. The decision was taken in 1947 By this time, the team of V. K. Gribovsky was already disbanded and specifications for the design of heavy gliders got the design Bureau of A. S. Yakovlev and S. Ilyushin.
The first task involved the creation of a glider with a payload of 3 – 3.5 tons, with a weight empty not more than 3006 kg and towing capability for a Tu-2 or Il-12T (Il-12D) at a speed of 300 km/h Stipulated the list of transported goods, including cars and guns caliber 76 mm, and the possibility of landing on unprepared terrain.
Although the team Yakovlev had previously specialized fighters, he boldly took up the case. Leading designers on the airframe of the Yak-14 was assigned to L. M. Schechter, and E. Adler. The designers familiarized themselves with all available information for the American gliders СG-4A and СG-13, as well as the British "Hamilcar" and carefully studied the captured German Go 242, distilled from the front to Moscow. Design solutions of the above devices is clearly influenced by the project Yak-14. Moreover, applied to them the scheme of the fuselage with internal spatial trusses, welded steel pipe, fully fit in the tradition of Yakovlevskoe design Bureau. Yak-14 became the first Soviet transport glider design which virtually absent the tree. However, in the first series of cargo floor was made of 10 mm plywood, but it was later replaced by aluminum.
A few months later the project was ready, and by the end of 1947, the plant No. 464 in the suburban Dolgoprudny built the first prototype of the Yak-14. Later on, this company produced two more of the airframe, with improvements.