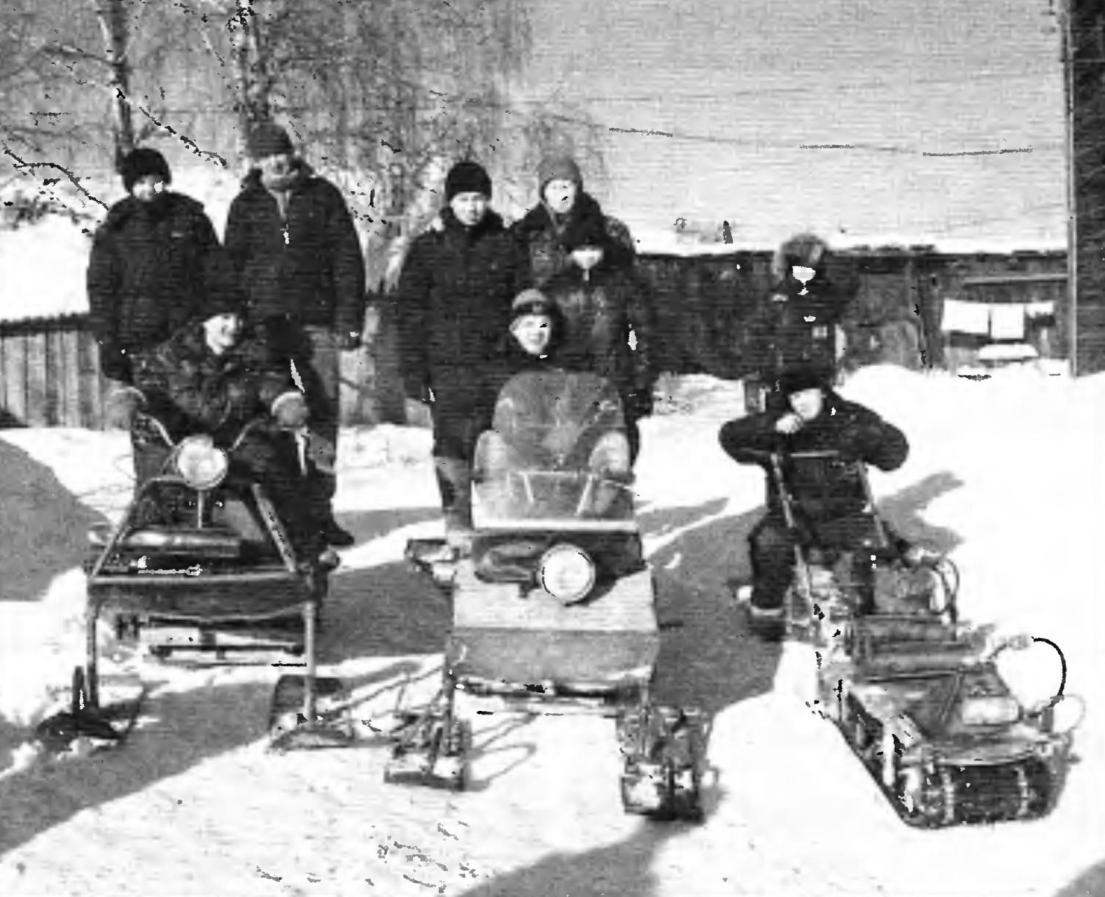 Snowmobiles and tracked metamagic — "heritage" the magazine of the circle of technical creativity "modelist-Konstruktor", in the village of Siwa Perm region. The first snowmobile created with your own hands R. G. Akhmetzyanov (pictured in the center rear). The machine is so attracted the attention of the local boys and has awakened in them the desire for technological creativity, they came together in a circle. Radik Gazimovich its head and gave the guys his snowmobile and made another, which, however, also almost "registered" in the circle. Now, along with the head boys create a new snowmobile design (for example, photo — caterpillar metamagic) — because in the region, the winter is up to six months. All machines have a motorcycle "Izhevsk" engines with forced air cooling. The tracks of snowmobiles — from strips of the conveyor belt with wooden trucks and mototada rubber.
Recommend to read
NO BOX, BUT THE BOX
Often, when the equipment of the bathroom closing the space under the bath, using a special shield or laying a wall of brick. In the latter case, the clutch leave the window for...
THE WATERLINE FROM THE FILM STRIP
Novice constructor of ship models at first it is difficult to apply ka ha! ship or vessel clear and beautiful the water line. This task can be greatly simplified by using the method used...