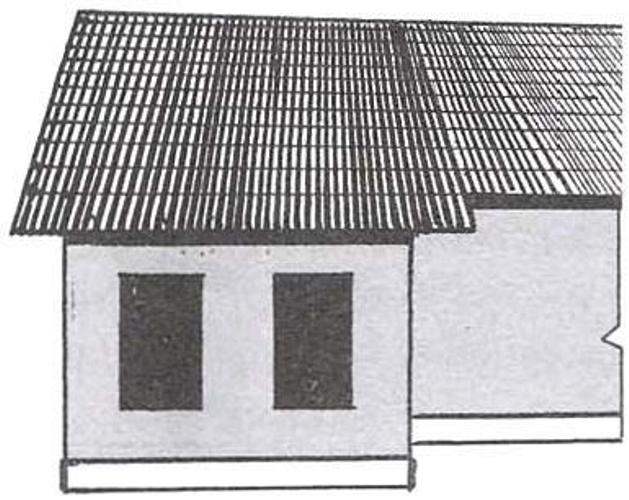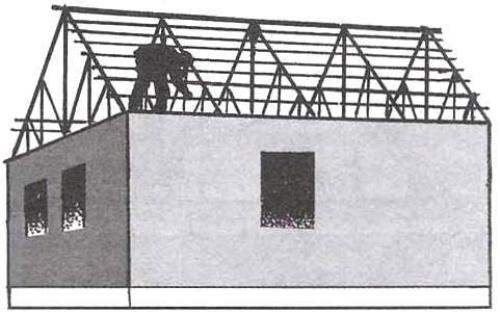 When early man left the caves and moved into the valleys and forests, the primitive housing steel construction with roof canopy, constructed from branches and animal skins. Centuries have passed, people have perfected not only the buildings but also the roof. A Scandinavian proverb says: "the Roof is the fifth facade". Modern technology and a wide selection of construction materials allow us to make this element of a house is not only reliable, but also beautiful and easy.
Fantasy human tirelessly creates all new design of roofs (corrugated, Kiev). What happens in the world!
For example, in Germany erected the roof, which is three times above the walls of the house. A look at the Chinese or Japanese pagodas: they mischievously lifted to the sky the corners of their roofs. In the West, a very popular herbal coating of buildings: environmentally friendly, heat and cool. Many craftsmen use for their needs the available roof area, placing it solar panels or a water system is solar heated. In Fig.1 presents the most typical forms of roofs.
Despite the great diversity of their structures, still bearing truss-based roof is one. About it, we'll talk.
In Russia apply a set of rules for design and construction SP 31-105-2002, the eighth section focuses on the roof.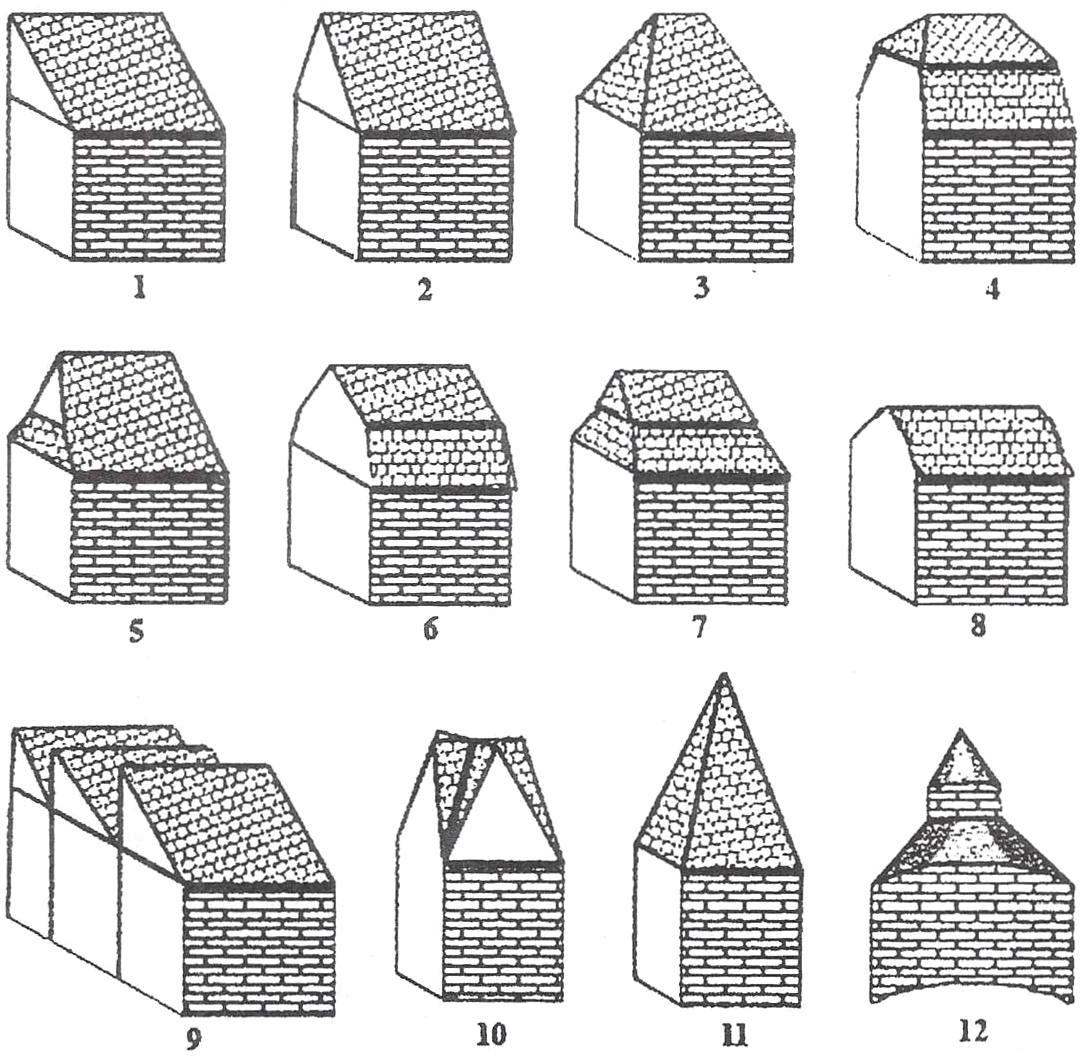 Fig. 1. Some of the roof structures:
1—single; 2—saddle; 3—gambrel; 4—poluvalmovaya inclined; 5—hipped with visor; 6—Dormer with pediment; 7—hipped Dormer; 8—barrel; 9—shed; 10 cross; 11—pyramid; 12—round single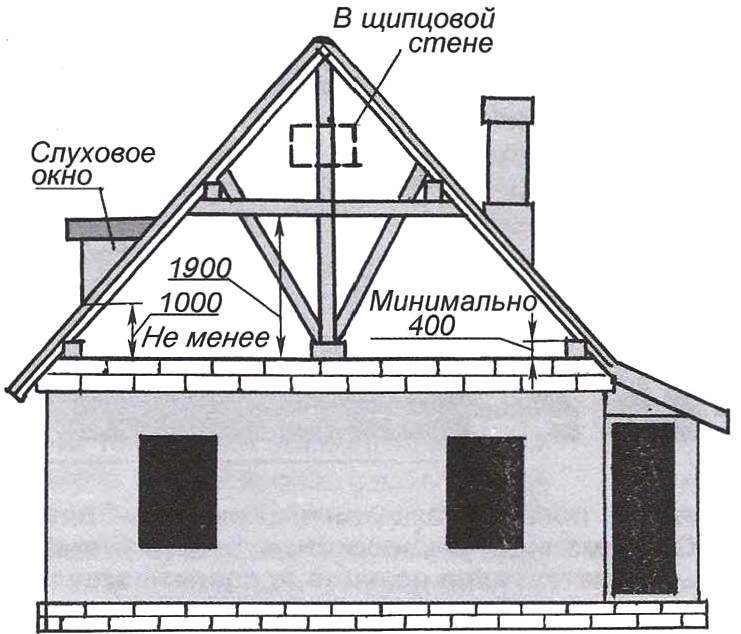 Fig. 2. Recommended standards for the location of some parts of the roof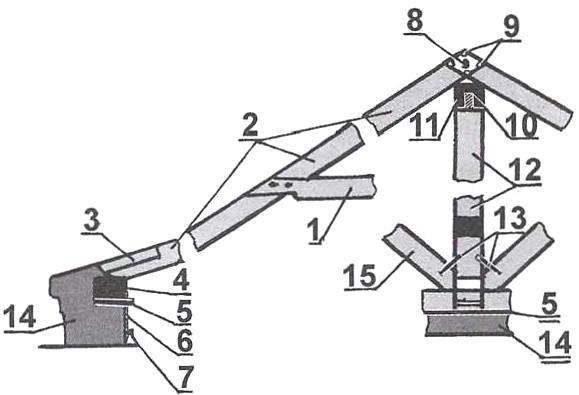 Fig. 3. Diagram of roof trusses:
1 battle; 2—stropilnaja a foot; 3—horse; 4—mauerlat (secondary beam); 5—waterproofing (roofing); 6—strand wire; 7—crutch; 8—bolt; 9—nails, 10—stud; 11—ridge beam; 12—stand; 13—bracket; 14—wall or column; 15—brace
In addition, for more detailed information, you can refer to the construction norms and rules (SNiP II-26-76 to part 2 Chapter 26), where we are talking about roofs.
So, what is the support for various types of coatings? All parts of the roof have special names. To further avoid confusion in terminology, we give a short list (Fig.Z — 5).
Rafters
Load-bearing construction of pitched roof; consist of sloping rafters, vertical posts and inclined struts. If necessary, tie them down horizontal podstropilnye beams. In General, this design can support roof slopes.
Truss
Girder construction of the system of parallel inclined beams (rafter feet) resting the lower end on mauerlat (Fig.6), and the upper on the ridge beam.
Filly
Sewn with nails to the rafter foot a short Board, which supports the eaves of the roof.
Skate
The upper horizontal edge of the roof formed by the intersection of two roof slopes.
Console
Part of a beam or other structure extending beyond the wall plane.