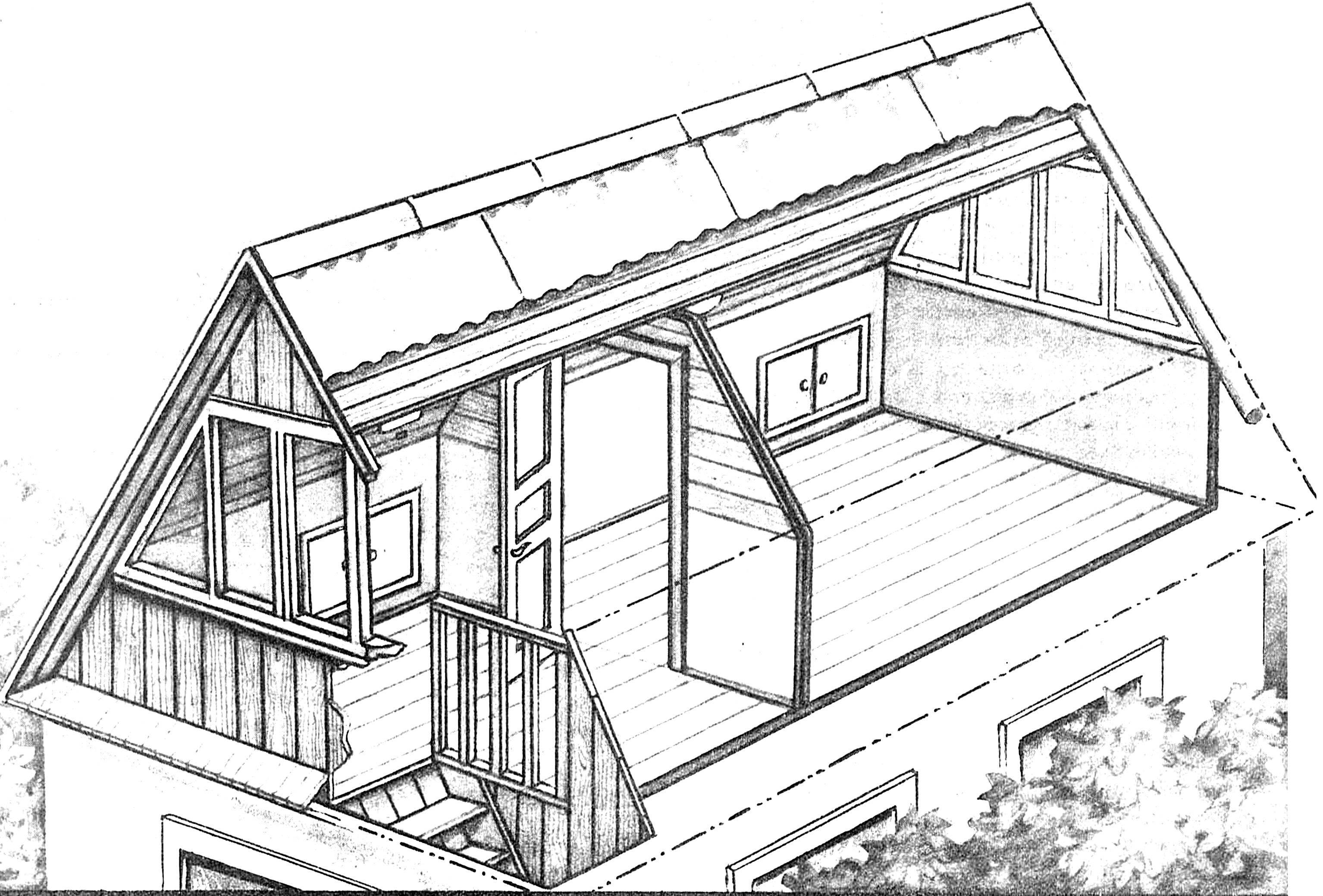 When we get a country house, sometimes don't assume that after a dozen years, the once spacious and comfortable, it will be close: first, grow up children, then grandchildren, and the house, built originally for one family, will have to radically restructure. Meanwhile, the radical alterations it is possible to avoid — after all, almost everyone has a reserve for expanding the living space: the attic space. Refitting it in the attic, you can almost double the useful area of the home, creating a completely or partially isolated "flat" for a young family.
In our present publication we would like to give the readers some tips on efficient conversion of the attic.
Even a small loft can become a beautiful attic. It looks like a attic summer house for one or two bedrooms (partition wall shown schematically).
As a rule, homes that are created without regard to the use of the attic as the attic, the roof height is not too large in order to be able to get a room the same height as on the first floor. However, this should not discourage you — if the center of the attic is the distance from the floor to the ceiling is 2 m, this is enough to comfortably use the room. Indeed, when along the walls will be placed a table, sofa, bedside table and crib, almost all zone, where the sloping part of the ceiling will be occupied, so the risk of a bump on their head will be very small.