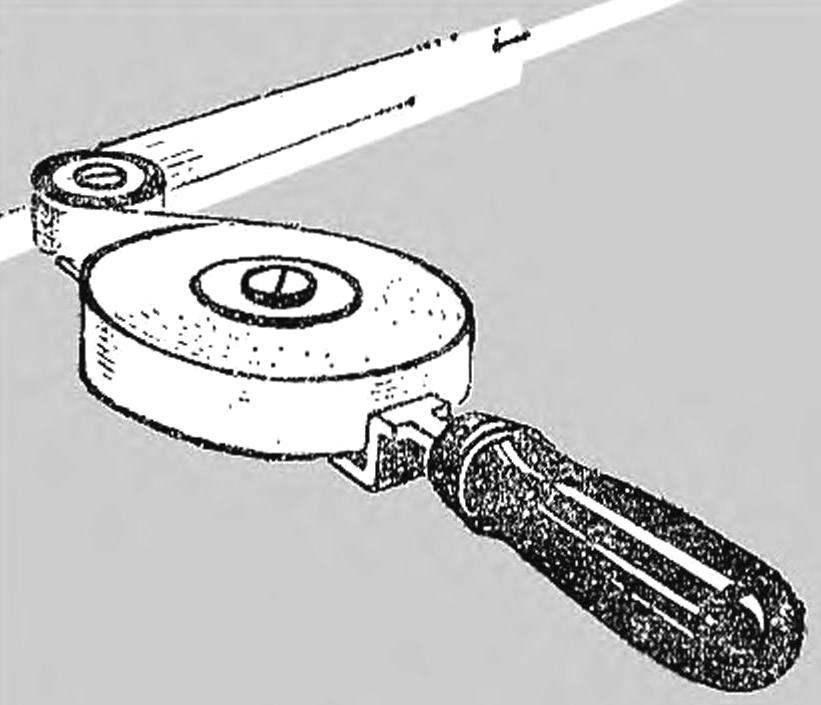 Use Scotch transparent tape — in many cases much more convenient than glue. Only one disadvantage: it is difficult to glue the long leaves: sticky tape curled, deformed, and the quality of the gluing in this case decreases significantly.
In this case, you will help a simple device. All you will need is a steel plate, a rubber roller (the section of steel tubing stretched on it with a piece of rubber hose) Yes, the handle of the file. Like going to the fixture, seen in figure. The roller and roll the adhesive tape are fixed on the plate by suitable screws.
Recommend to read
MODELIST-KONSTRUKTOR 1992-09
IN THE ROOM: Public KB "M-K": A. Latkin. Tandem - a Bicycle built for two (2); D. Averchenkov. Ski-Vodochody: another option (5). Small-scale mechanization: Yuri Kucherov, L....
IN SEARCH OF COMFORT
(Experience in Windows 9x). In the presentation intentionally does not address questions related to installing OS and the principles of the model of relations with her because of this so...