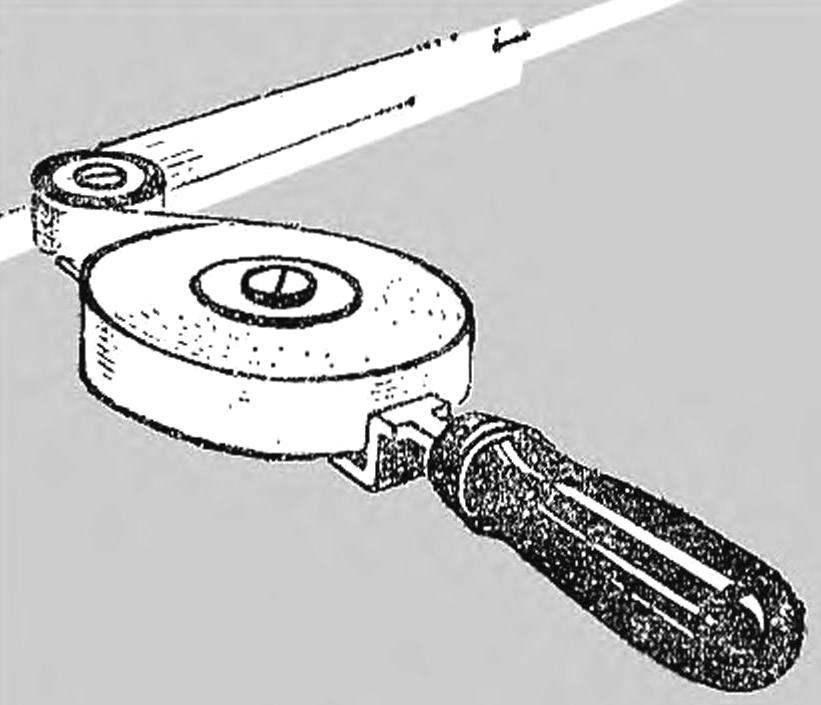 Use Scotch transparent tape — in many cases much more convenient than glue. Only one disadvantage: it is difficult to glue the long leaves: sticky tape curled, deformed, and the quality of the gluing in this case decreases significantly.
In this case, you will help a simple device. All you will need is a steel plate, a rubber roller (the section of steel tubing stretched on it with a piece of rubber hose) Yes, the handle of the file. Like going to the fixture, seen in figure. The roller and roll the adhesive tape are fixed on the plate by suitable screws.
Recommend to read
PENCIL-SURVIVOR
In No. 12 "M-K" for 1984 described how to lengthen short pencil cut with a thin-walled tube. I'm here for several years are not a pipe extender, and a cap from a ballpoint pen. Pencil it...
THE DRAINS OF THE CIRCUITS
Rarely anyone country house equipped with gutters. But they are guarding the walls and the Foundation from the spray significantly push back the date for the next overhaul. However, the...