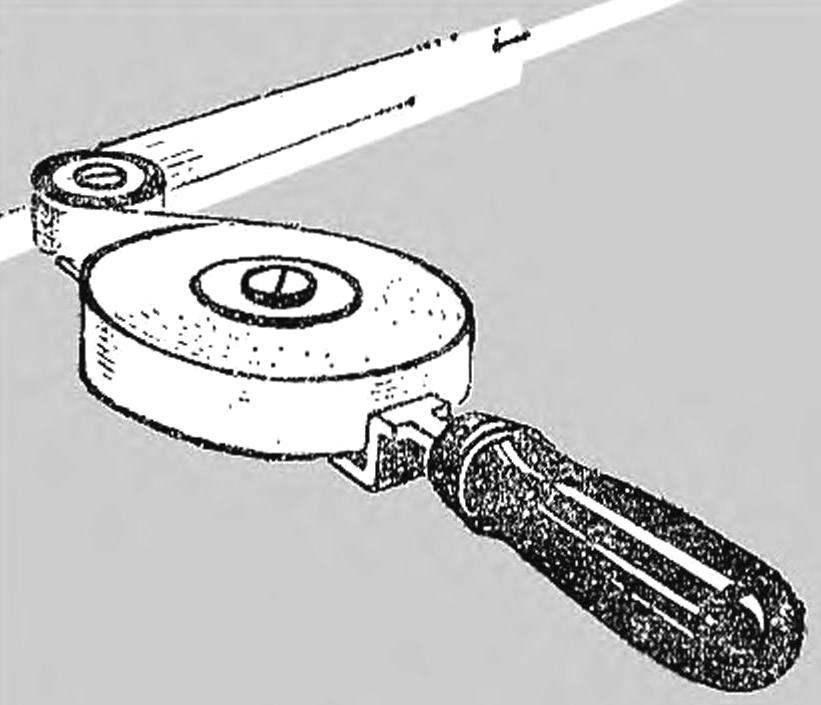 Use Scotch transparent tape — in many cases much more convenient than glue. Only one disadvantage: it is difficult to glue the long leaves: sticky tape curled, deformed, and the quality of the gluing in this case decreases significantly.
In this case, you will help a simple device. All you will need is a steel plate, a rubber roller (the section of steel tubing stretched on it with a piece of rubber hose) Yes, the handle of the file. Like going to the fixture, seen in figure. The roller and roll the adhesive tape are fixed on the plate by suitable screws.
Recommend to read
CUTTER FOR ADHESIVE TAPE
Sticky tape is recently widely used. PI need to pack anything, connect, restore, attach — we resorted to duct tape. If you make a simple device for cutting the tape, use the roll becomes...
A BOOK OF FISHERMAN
Anglers usually take spare hooks, pouring them into glass vials under of pills in different boxes or just hooking the cuffs over the clothes. I recommend a more simple and reliable way...