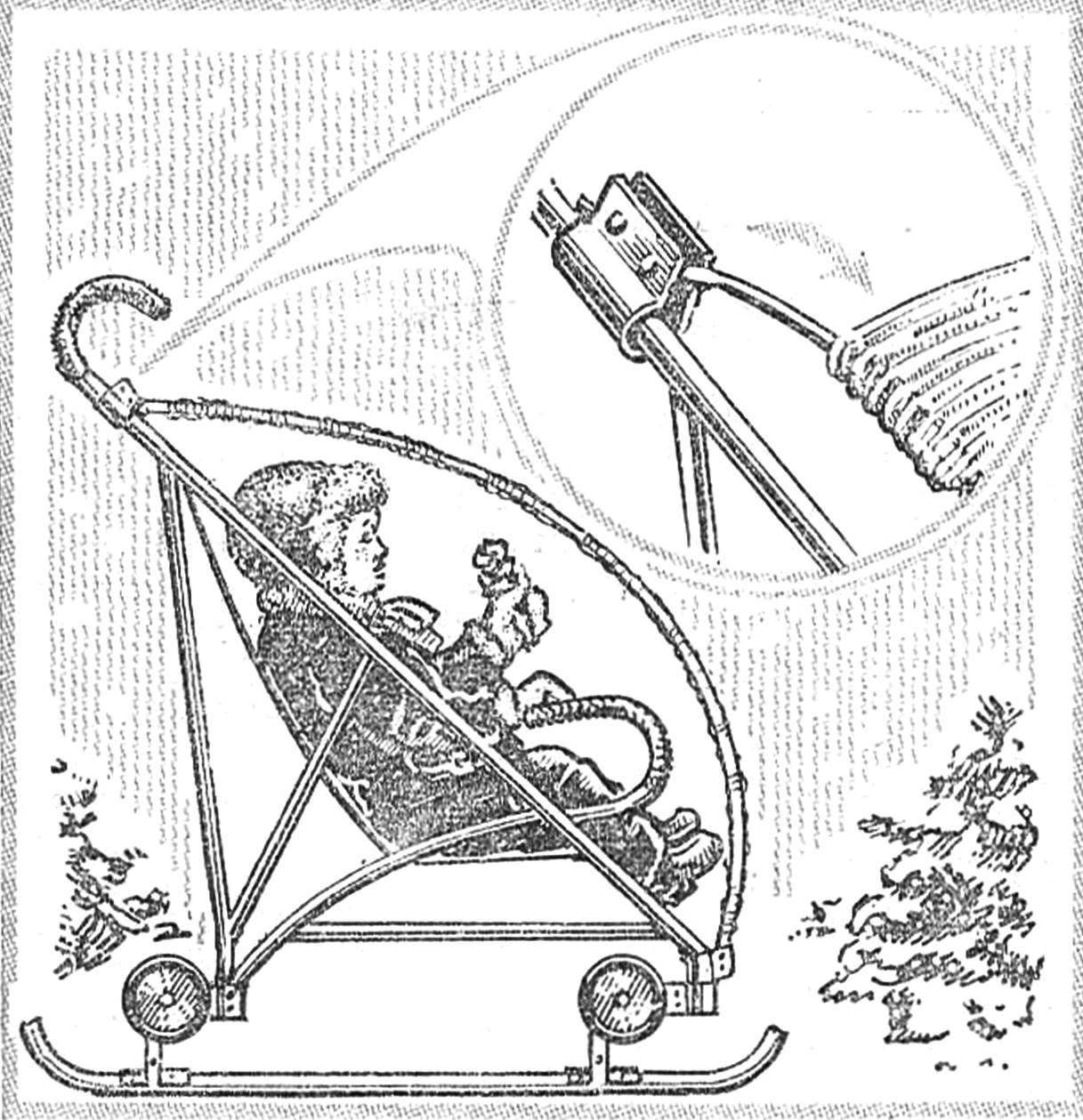 Rainy and windy weather always gives a lot of trouble. But if an adult can shelter from the elements under an umbrella, the child sitting in a wheelchair, remains unprotected. I propose to equip the stroller with a removable awning — a piece of plastic sheeting mounted on two rails made of steel wire Ø 3-4 mm. they are Fixed by four clamps mounted on the tube frame. For winter operation of the wheelchair can be equipped with skis, tubes made from old cot.
Recommend to read
"GRANDMA," A LAMP
Currently, it has become fashionable household electrical lamps with shades. The publication describes this decoration to the lamp, which is easy to do it yourself from simple materials....
WHY FOOT CAR
In our days people are rapidly penetrates into the remotest corners of the earth, where not only no roads, but the leg of the Explorer never set foot. Surprisingly, in its long history,...