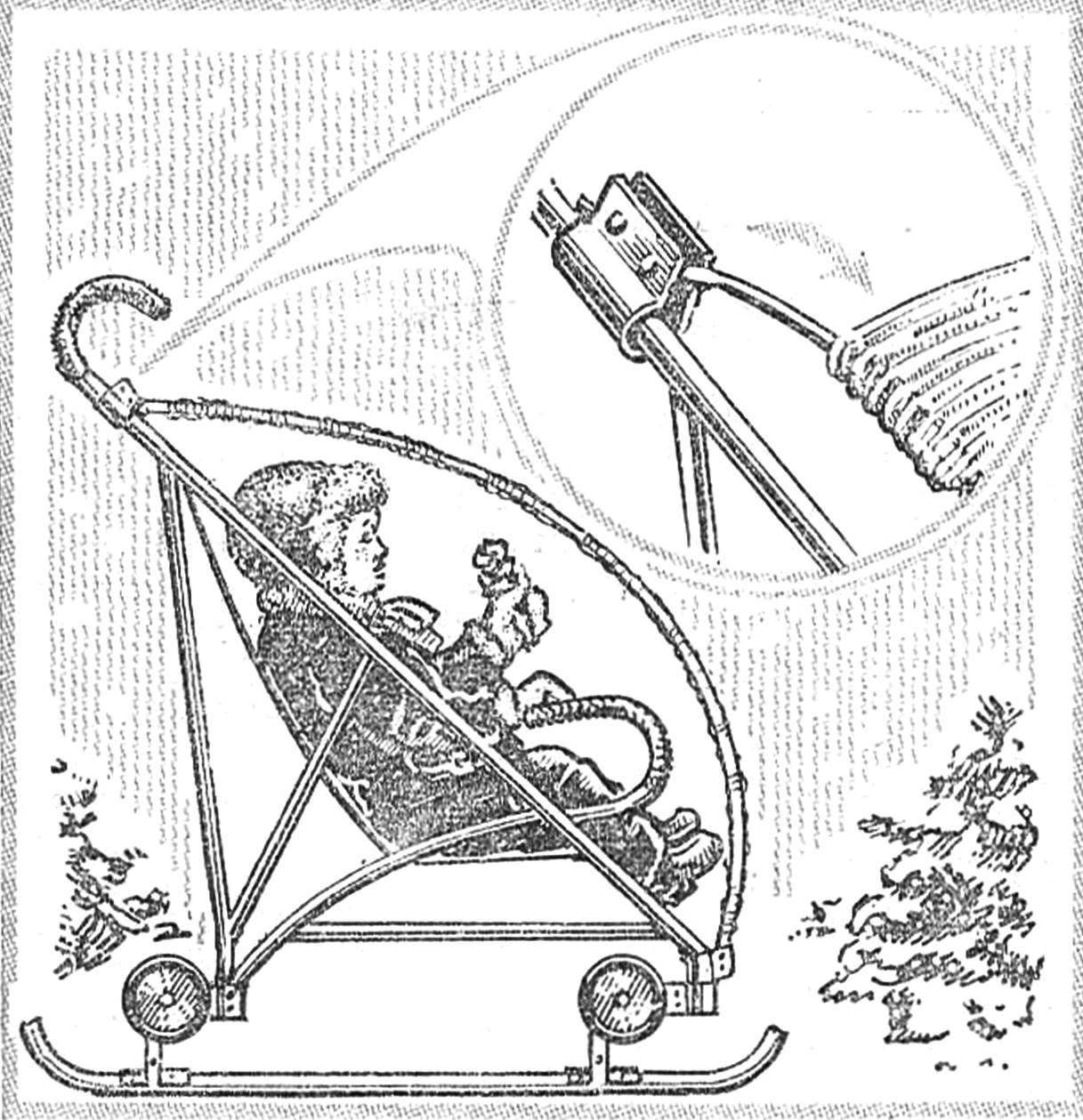 Rainy and windy weather always gives a lot of trouble. But if an adult can shelter from the elements under an umbrella, the child sitting in a wheelchair, remains unprotected. I propose to equip the stroller with a removable awning — a piece of plastic sheeting mounted on two rails made of steel wire Ø 3-4 mm. they are Fixed by four clamps mounted on the tube frame. For winter operation of the wheelchair can be equipped with skis, tubes made from old cot.
Recommend to read
WITH A SOLDERING IRON FISHING
Of course, not new, but are already served, in particular, the type of APCN-40: it has an elegant plastic handle and a tubular body which is very suitable for making winter fishing. In...
POURS… SLATE
Plastic film Yes simple arc of wire or branches is here and ready temporary mini-greenhouse over the bed, covering the plant from spring vagaries of the weather. However, protecting from...