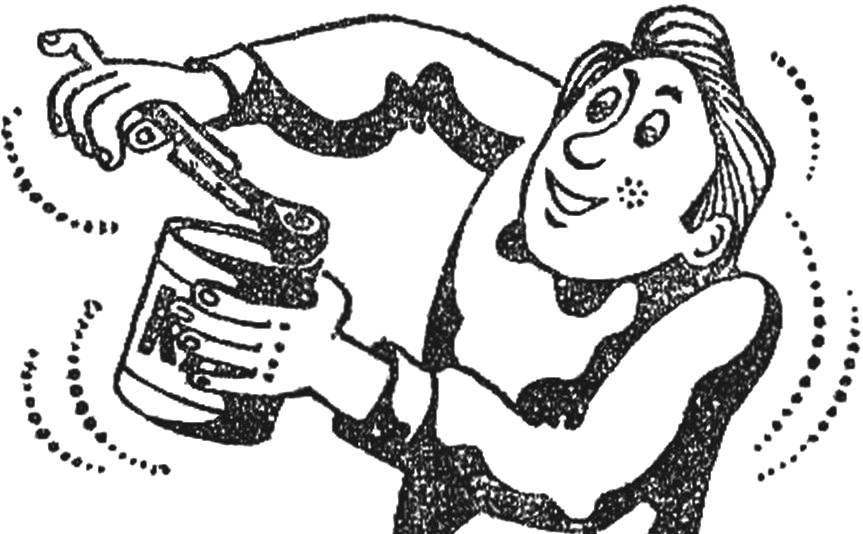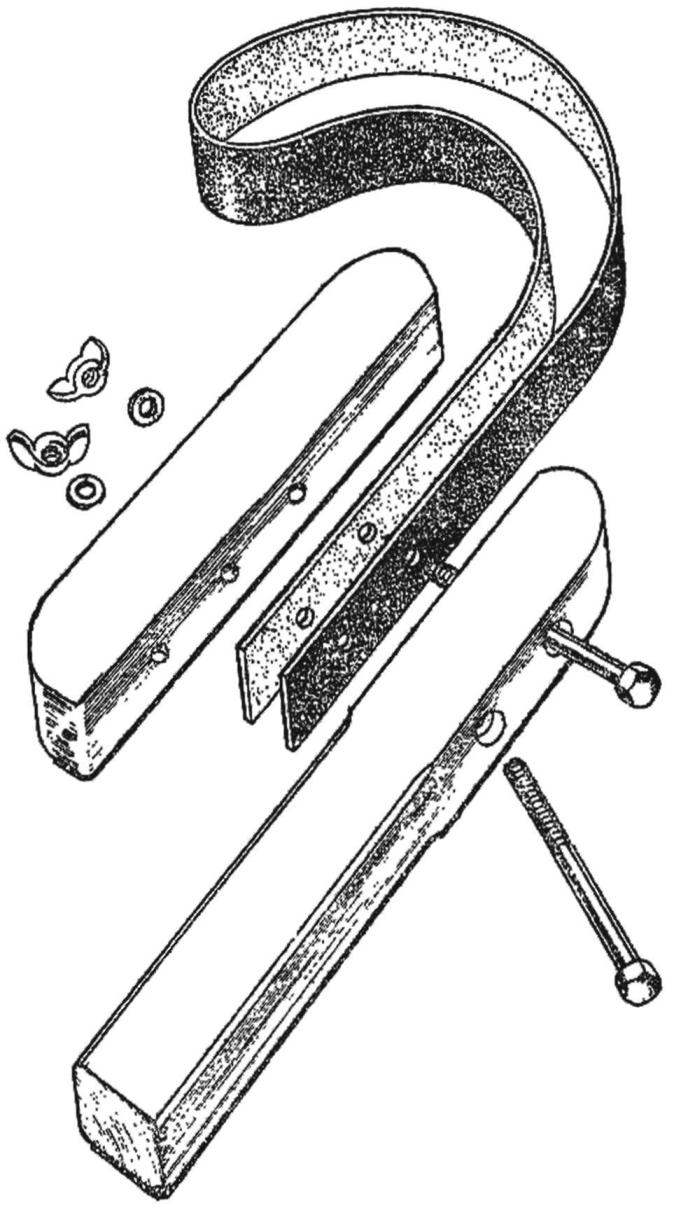 With it easy to turn tightly wound cover and the clutch. In this tool, as the tape uses a rubber strip with a thickness of about 3 mm, width 22 mm and length of 450 mm. If you want to use the key for the caps of large diameters, respectively, and increased the length of the tape. Wooden plates connected by two bolts with wing nuts. The distance between the bolt holes is 30 mm. In the rear plate drilled three holes, so that it can be installed in two different positions. Wooden pads (arm) manufacture from wood of firm breeds and coat furniture varnish.
Recommend to read
ON ASPHALT WITH A BOAT MOTOR
After reading the title, you might think: a motor is being repaired. Nothing of the sort. This patially "Surf" in excellent condition. But it is not set on the boat, and on the original...
FIVE-BAND EQUALIZER
Equalizers are designed for frequency correction of the playback devices. The scheme of such a device published by the Romanian magazine "Technium". We are talking about passive bandpass...