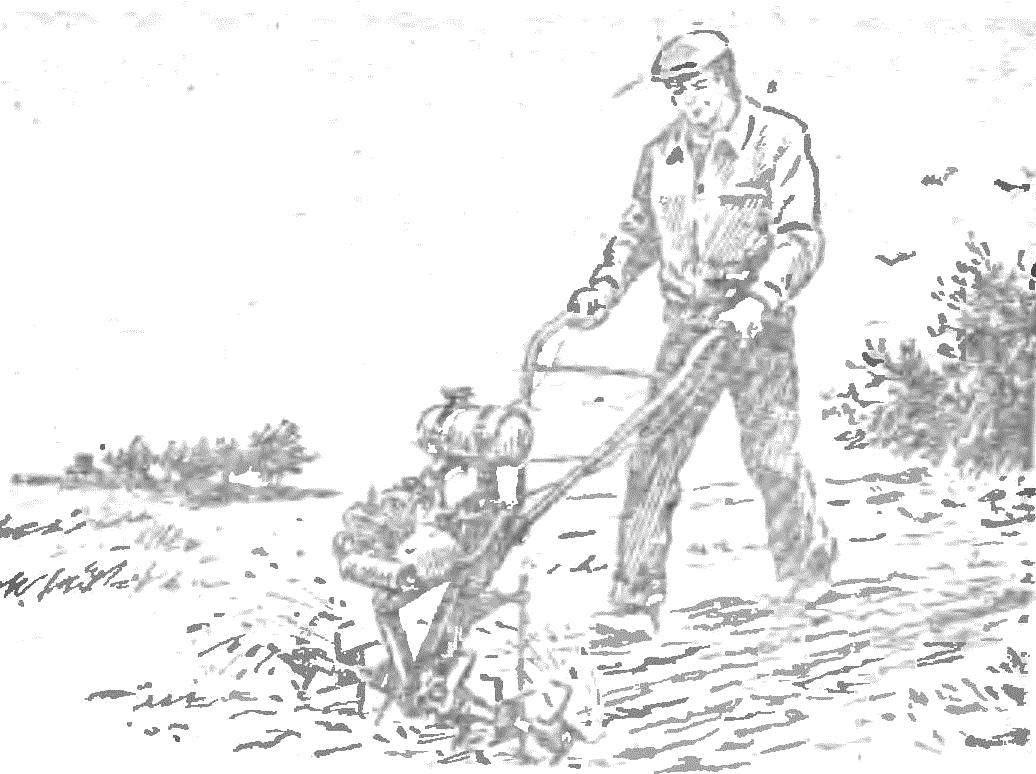 His first motomizu A. Migranov built in 1981. As a prototype use if they had allowed themselves the development of his friend Peter Koynova. Although much was done differently: the engine mount, rudder, installation of bearings, three-stage gear transmission and cetera.
Testing Pravda, identified gaps: the motor was overloaded due to the low gear ratio and big diameter end mills; three times to break off the angled fan blades ahmadinia cylinder head. After reduced the speed of the block cutters to 82-85 per minute and fixed other problems, the machine began to work perfectly.
Over the years, the mill was many times repeated. Only Albopicta the district now has about ten of the toe of such structures. Indeed, the unit was quite technical. Only 15— 20 parts be manufactured in the workshop. All the rest can be done at home with the use of drilling machine and welding machine. In addition, some of the details — such as the remote handset is custom drilling machines (if you have another machine tools design of pipes can be simplified).