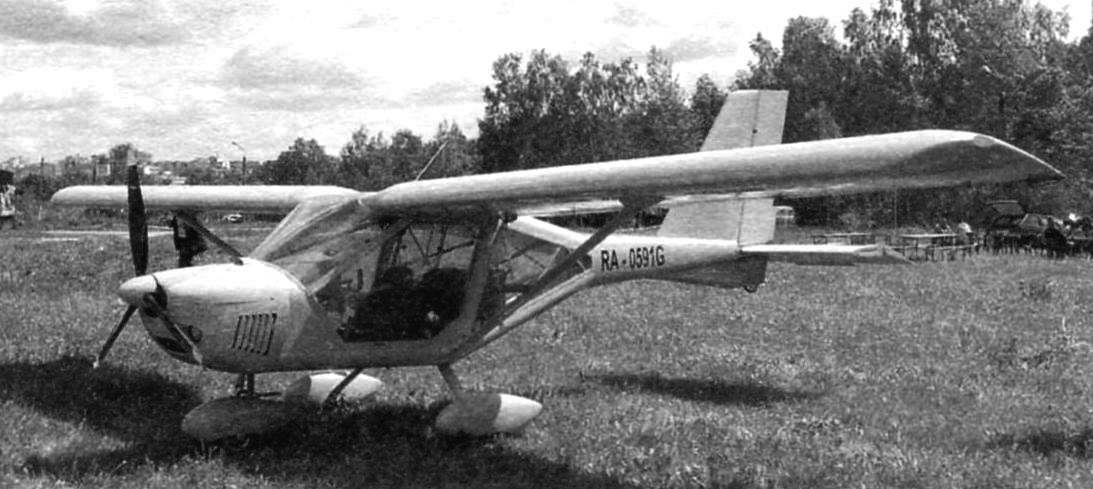 AIRPLANE FOR TWO.
Most of aircraft fans, began his career in aviation with the construction of a single aircraft in the end come to the conclusion that such machines are extremely limited – to fly them only in calm weather; two-stroke engine is reliable, that does not allow the pilot to depart from the aerodrome; any significant cargo on such aircraft can't be transported, and for learning single aircraft is not suitable.
As a result, many aircraft enthusiasts that have received the initial engineering and flight training on a single apparatus, begin to build a double. Examples of this could be quite a lot.
So wide popularity in this country has become "Dolphin" – one of the best training and sports aircraft, built in an Amateur club (Kronstadt) under the leadership of engineer P. Levine.
The airplane "Dolphin" is a monoplane with low wing and placement of the crew in the car. Currently, this arrangement is considered to be the most convenient for learning.